With tech skills in high demand, it's not easy to find and hire qualified tech talent. We put together this Tech Recruiting Playbook to help talent leaders and recruiting professionals refine their strategies and craft effective recruiting processes for 2023 and beyond.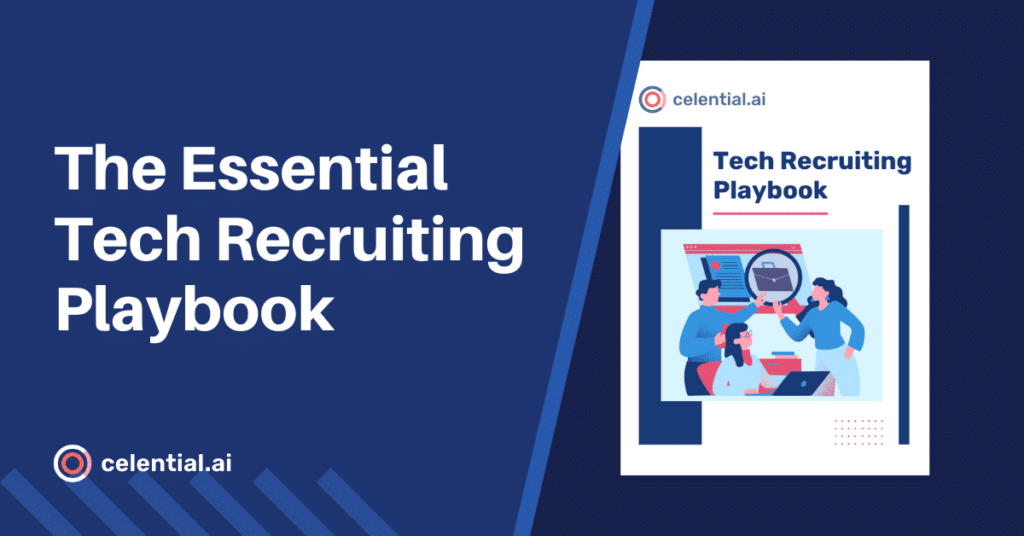 Don't forget to bookmark this page as we continually add new materials and resources.
The End-to-End Recruiting Lifecycle
These practical resources break down every step of the recruiting lifecycle with templates, cheat sheets, expert tips, and how-to guides.
Preparing to hire
Sourcing Candidates
Candidate Outreach
Candidate Engagement and Evaluation
Tech Hiring Guides
Categorized by role and skill, these comprehensive guides cover all the most popular technical roles. They discuss hard and soft skills, resume examples, outreach tips and templates, interview questions, compensation ranges, and more.
By Role
By Skill
More Practical Resources
Celential.ai
Using AI and ML models custom-built for tech recruiting, Celential provides skilled tech candidates for your roles — freeing you up to close more hires with fewer resources.
We offer:
Start receiving highly qualified tech candidates today!