According to Tim Herbert, Chief Research Officer at the industry association CompTIA, "The arms race in recruiting and retaining tech talent undoubtedly challenges employers in direct and indirect ways."
A volatile market creates plenty of opportunities, sure. But it can also create a chaotic screening process, due to the sheer number of applicants and/or roles available.
Recruiters also want to make sure they are providing their talent pipelines with the best, most relevant passive talent to close top in-demand roles like software engineers faster.
It's here that candidate sourcing software comes in. Without software support, talent teams can spend over 30 hours a week sourcing candidates on job boards or LinkedIn.
And in an increasingly competitive talent environment, the company that can source top candidates the most efficiently can create a better candidate experience and fill more vacant roles.
Which of the many sourcing software options will give your talent teams an edge?
Here we compare the 12 best candidate sourcing platforms you can utilize when hiring software developers and other in-demand tech roles.
What is candidate sourcing software?
Candidate sourcing software is designed to help recruiters, hiring managers, and talent acquisition teams identify relevant candidates across a broad source of networks and communities.
Key features of candidate sourcing software include finding, screening, and even contacting potential candidates all from one central platform.
This can be a total game-changer for busy hiring managers.
Every business, and team within it, should be looking to work smarter in 2022. Organizations are facing tightening resources due to the economic crisis, and a digital transformation of previously manual tasks is one way to work more efficiently.
McKinsey even believes that digitizing information-intensive processes can cut costs by 90%!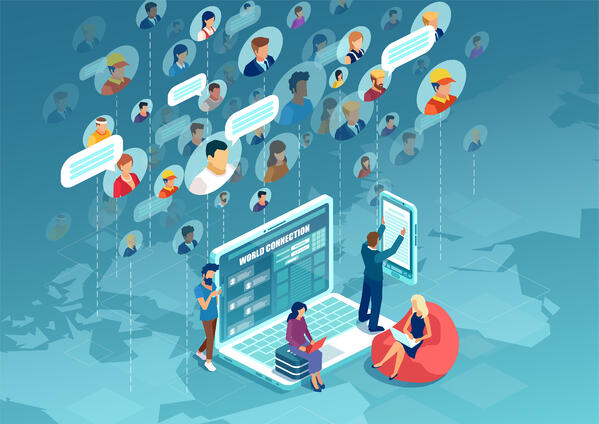 Traditional candidate sourcing workflows are indeed information-intensive. Recruiters can spend large chunks of time trying to find the best talent on job boards (such as Reed or Indeed), social media sites (LinkedIn), and reaching out to their network simply to compile a handful of relevant CVs. Job boards often are inefficient and ineffective in recruiting top talent, as they focus more on quantity rather than quality.
Often that work will see little ROI, with 3 out of 4 CVs being unqualified. This all highlights an obvious need to source quality candidates more efficiently while the odds are so heavily stacked against the more traditional methods such as job boards, and social media sites.
How do you choose the best candidate sourcing software?
Before we dive into the 12 best in detail, it's worth considering the following questions for your team, business, and the work that you carry out.
What specific talent challenges is your team facing today?
For a candidate sourcing software to be most valuable, it needs to fill the gaps or problem-solve the challenges you're facing today. Most importantly it should automate your most time-consuming manual recruiting processes. Is a lack of local candidates an issue? Are the job boards you are using not producing enough quality candidates?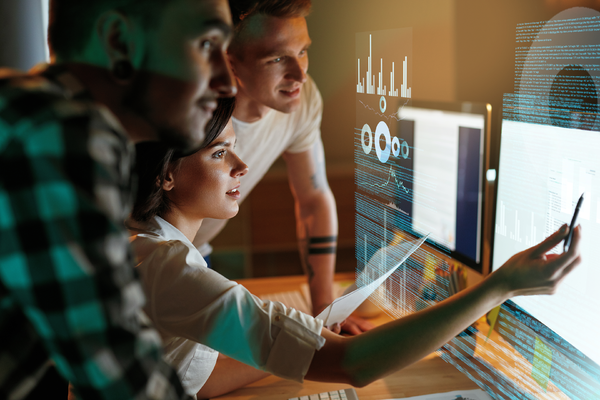 Do you want to build a remote workforce across the country? Do the top job openings on your career page receive any applications?
The wider reach made possible by candidate sourcing tools will result in significantly more tailored resumes, whatever your recruitment goals.
Are there any particular features the software must have?
This builds on the above. As well as facilitating specific recruitment objectives, different software solutions will offer different features.
Do you want to put hyper-personalized candidate engagement on autopilot? Is it imperative that the software integrates with your Applicant tracking system?
Sourcing passive talent demands a different workflow versus engaging active job seekers, so make sure the software you select can support your needs.
Does the software fit within your budget?
The cost of sourcing software should always be a consideration. It's not uncommon for SaaS recruitment tools to offer multiple tiers and ways of paying, e.g., monthly vs. annual, so browse your options carefully.

You may also want to consider adjusting your recruiting budget to make room for the technology. That means canceling your subscription to the job boards you are currently using.
How long will the software take to learn?
This is a critical indicator of how useful candidate sourcing tools will be for your organization. If you're looking at a weeks-long onboarding process or having to specifically upskill your talent teams in order to use it, you might be better off looking for a more user-friendly solution.
12 best candidate sourcing software for 2022
Let's get into it, shall we? The candidate sourcing tools below all have the potential to assist recruiters, and talent teams when it comes to automating and streamlining the candidate sourcing process.
Passive candidate sourcing software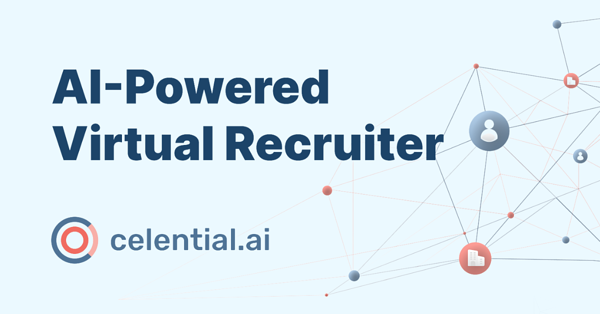 Celential's passive candidate software solution requires no effort from the talent acquisition team to use and can scale up or down depending on your hiring needs.
Companies just need to sign up, give Celential their open roles and they will start receiving 10-20 qualified candidates for each role to interview within the first 30 days.
It draws from a unique Talent Graph of over 20 million software engineers and tech sales professionals from the U.S, Canada, Latin America, and India, giving it one of the widest reaches on the market.
Most importantly, it uses AI and machine learning technology to create more complete candidate profiles and more accurate candidate matching than traditional candidate databases.
Once the best talent matches have been identified, Celential's AI Virtual Recruiter is set up to contact them at scale, with highly personalized messages that speak to mutual fit and stand out from the general recruiting messages top passive candidates otherwise receive every day.
Celential: Wins
Rapid candidate matching to job descriptions for top talent.
No barrier to entry.
Average of 3 days for receiving highly experienced, qualified candidates — Celential users have experienced an 80% in time-to-hire.
Helps free up TA teams to promote candidate engagement, candidate journey, and integration while delivering a 50% saving on average talent acquisition costs.
Promotes employer brand through personalized and timely touchpoints.
AI proactively targets underrepresented groups to improve diversity hiring.
Celential: Potential drawbacks
Designed to help with multiple roles simultaneously, not one-off hires.
Celential: Pricing
What to ask during a passive candidate sourcing demo?
Want to know if Celential is the right candidate sourcing software for you?
Here are the questions you could ask the team during a platform demo.
How long would implementation take for our particular situation?
Do you have any comparison data for hiring passive candidates vs. active candidates and for using AI-powered recruitment vs traditional methods?
How would you recommend introducing staff to the software and training them to use it?
What ROI do you see within businesses implementing your software?
Candidate sourcing tools
The below sourcing tools are standalone applications built to be versatile and adaptable enough to integrate with other widely used platforms. That said, they often have a slight learning curve and require extensions or add-ons to be installed to reach optimal efficiency.
Some specialize in finding passive candidates while others tap into social media and their own talent pp to find active candidates.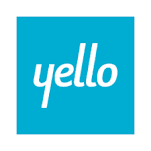 Yello is predominantly an early talent recruiting platform that focuses on helping organizations fill entry-level roles. It's no secret that hiring software developers straight out of college or university can be a huge benefit in tech roles, and Yello can automate the process of finding the best new graduate talent.
It streamlines resume collection, candidate liaising, interview scheduling, job offers, and more.
Building on its original early talent proposition, Yello now also offers sourcing tools for finding more experienced job seekers and leveraging diversity hiring.
It still offers all the same features listed above.
Yello: Wins
Specific feature sets for early talent recruitment both on-campus and virtually.
Facilitates the organization of in-person and virtual campus hiring events.
Integrates with ATS and assessment systems.
Provides a range of helpful resources, including a recruitment event ROI calculator.
Deployable in Cloud, SaaS, and web-based environments.
Yello: Potential drawbacks
Focused on early talent recruitment, which might not be the focus of your recruitment efforts.
Its database of 6 million students and recent graduates is smaller than other, less niche databases.
Yello: Pricing
Pricing available upon request.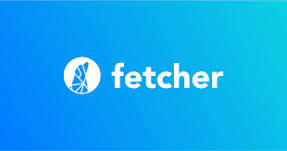 Fetcher is part of the category of sourcing tools that automates the candidate selection process, continuously working away in the background to 'fetch' qualified candidate profiles for talent and hiring teams.
The sourcing tool gathers together batches of profiles, presenting back easy-to-read, up-to-date information on a list of candidates. Fetcher pursues active talent profiles to build a clear picture of the market and then uses that information to offer personalized engagement to appropriate candidates.
Recruiters and hiring managers can also manually add candidate profiles to their Fetcher list via the software's one-click Chrome extension.
Fetcher: Wins
Well-qualified candidates are consistently sent in batches to save recruitment teams time.
Adaptable to suit the hiring needs of most businesses from start-ups to enterprise level.
Fetcher: Potential drawbacks
Some users report difficulty in finding candidates for specific

technical roles

.
Prefab email templates make it difficult to personalize outreach.
Can offer some unqualified resumes since it draws from such a large database without the accurate matching of AI.
Fletcher: Pricing
Available upon request of a demo.

True to its name, TopFunnel is a sourcing tool that offers sourcing and engagement solutions at all stages of the recruitment funnel. For hiring teams, in particular, TopFunnel provides a single source of truth for all candidates sourced from inbound, outbound, and referral leads.
As profiles are assessed, and either progressed or rejected, TopFunnel's built-in ML learns from the feedback to present more accurate candidate profiles the next time around.
TopFunnel: Wins
Campaign statistics, role performance, Applicant tracking system metrics, and other key measurements are displayed via one dashboard.
Global talent map for outbound hybrid/remote recruiting.
Specific solution for candidate referrals.
TopFunnel: Potential drawbacks
A very comprehensive suite; the learning curve might be steep.
The sourcing tool lacks bulk email options.
Automated messages risk sounding robotic at times.
Reports of software updates during business hours vs. at night or over the weekend.
TopFunnel: Pricing
Available upon business inquiry.

AmazingHiring's core functionality centers around a search engine, scouring 50+ web sources to source candidates — type in your search criteria and let the engine do the rest.
The software also pulls data from the candidates' LinkedIn, Facebook, GitHub, Stack Overflow, and other sites to help you assess their skills and get a more complete profile.
From there, hiring teams can reach out to high-potential candidates directly, using publicly-available email addresses or social media profiles.
AmazingHiring offers a folder-based filing system to keep track of your open positions and the candidates you're interested in.
AmazingHiring: Wins
Tailored to the tech/IT space.
Boasts the ability to browse 600,000,000 candidate profiles beyond typical job boards.
AmazingHiring: Potential drawbacks
Frequent users report some room for improvement within the UI of the search engine.
Occasional problems pinpointing candidates' strongest skills.
AmazingHiring: Pricing
Prices available upon inquiry.
What to ask during a candidate sourcing tool demo?
How well does your tool integrate with our other important platforms/ tools?
What are the major extensions or add-ons that could be required?
How efficiently will the tool integrate within our ATS?
What do you see as the areas in need of improvement today, and what does the roadmap of features look like in the future?
Candidate sourcing platforms
Sourcing platforms are full software suites, providing everything you need within candidate sourcing under one banner. There is no need for external extensions or third-party data integration as it all comes boxed up and ready to use.
You'll have your whole process in one manageable piece of software and be able to improve day-to-day efficiency as a result.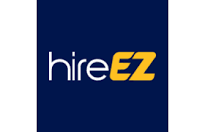 This outbound candidate sourcing platform has a strong focus on tech recruitment and offers numerous workflows covering sourcing, engagement, reporting, and collaboration tools. By analyzing 45+ open web sources, hireEZ claims to have access to over 800 million professional profiles.
Thanks to its huge database, hireEZ can promise impressive results when it comes to diversity hiring. There's a built-in Diversity Analytics dashboard via which users can monitor drop-off, response, and qualification rates for underrepresented groups.
However, these DEI features are only available on the Enterprise tier pricing.
hireEZ: Wins
Expansive database pulling candidate profiles from 45+ sources, including social media sites, GitHub, AngelList, and more.
Broad range of integrations available, including Chrome, several ATS tools, and Pipedrive, Salesforce, and other CRM.
hireEZ: Potential drawbacks
Could be seen as expensive depending on business requirements.
A risk of receiving outdated contact information due to the sheer size (and difficulty of updating) the candidate database.
hireEZ: Pricing
Pricing is split between Enterprise and SME/individual.
SMEs can get a 30% discount when buying annually ($1428/year)
Enterprise plan quote available upon inquiry.
Free seven-day trial.
Gem's automated features list is nothing short of impressive. Talent teams can use Gem to integrate outreach across all communication channels, visualize and manage their talent pipelines in real-time, send and track LinkedIn InMails, and put follow-up emails on autopilot.
Gem's 'Talent compass' is also a nice touch — aggregating Gem data with your ATS solution to identify operational improvements, conduct workforce planning vs. current and future goals, and improve hiring outcomes.
Gem: Wins
User-friendly data visualization across all workflows and features.
Robust search function for passive and active talent and ties into your ATS to find candidates from previous hiring processes.
Gem: Potential drawbacks
Can have trouble with some very specific integrations.
Most users should expect a learning curve because of the size of the platform.
Gem's ability to re-source talent from old talent pools and candidate lists can be a benefit, but the flipside is that there's currently no way to archive candidates who aren't interested in your role.
Gem: Pricing
Free trial.
Pricing available upon request.

This full recruitment platform is orientated around sourcing, retaining, and developing staff internally/externally. Its secure AI matches profiles via 60+ 'Power filters' and talent teams can even "clone" the perfect candidate's/a current employee's profile to find other, similar profiles.
The intelligent in-built search engine allows for hyper-specific searches, such as language fluency — less than 1% of candidates will update the 'Languages' section of their LinkedIn profile, but SeekOut can help you find a bilingual speaker if you need one.
SeekOut: Wins
Deeply analytical; teams can view a range of talent reports to improve diversity and plan for the future.
Fill roles with very specific needs, such as security clearance and language requirements.
Great integration with LinkedIn and GitHub.
SeekOut: Potential drawbacks
Some users request further guidance or assistance when using detailed features.
Not always possible to review a candidate's information before adding them to a talent pool — this can result in wasted time if talent teams export profiles from the search engine, only to find that the candidate's details are sparse.
SeekOut: Pricing
Available upon demo request.
What to ask during a candidate sourcing platform demo?
What are the plans for the platform in the future?
How strong is your support team?
Is there any training/ help available to train and onboard our staff before using the platform? If so, is this free? How is it delivered?
How long has it taken other clients to adopt the platform and start seeing results?
Enterprise candidate sourcing software
Being an enterprise-level business brings with it many unique challenges when it comes to recruitment. The following candidate sourcing software is designed with enterprise organizations in mind.

Beamery is a comprehensive global talent platform that works across end-to-end recruitment for enterprise-level businesses. Candidate sourcing, highly adaptable AI email functionality, customizable data/spreadsheet interface, and expert curation of candidate data all help to provide high-potential hires.
The fact that Beamery easily integrates with ATS means it will provide a scalable solution for businesses to streamline the whole recruitment process.
Beamery: Wins
Positions itself as "Talent Lifecycle Management," covering the full spectrum of the recruiting process.
Scales to suit any recruitment project.
Training and enablement materials available to help users make the most of the comprehensive software.
Beamery: Potential drawbacks
As Beamery's suite is so expansive, teams should allow a considerable onboarding period (even with the quality of training materials on offer).
Beamery: Pricing

Entelo leverages recruiting automation to help talent acquisition teams get more done in less time, speed up time-to-fill, and reduce cost-per-hire.
It does so via a suite of software solutions for candidate sourcing and talent engagement — there's even a managed service enterprise businesses can utilize for hiring process strategy, campaign messaging, and custom reporting.
Looking at candidate sourcing, in particular, Entelo's search engine can process hundreds of variables instantly, which should present back super-refined results (but as you'll see below, there's some user feedback to the contrary).
The software also grades potential candidates against their likelihood to switch jobs soon, company fit for your role, and other important factors.
Entelo: Wins
Excellent data analytics.
Highly adaptable email scheduling and features that track your whole pipeline.
Option of managed support to augment your candidate sourcing process.
Entelo: Potential drawbacks
Search capabilities and profile creation are limited.
Candidates could be sourced from a broader range of communities, e.g.,

GitHub

.
Training materials are not as comprehensive as other enterprise solutions.
Pricing
Free trial.
Prices available upon inquiry.

SmartRecruiters prioritizes volume, addressing large projects quickly. It helps with seasonal surges and attrition-based vacancies while automating menial tasks.
As you'd expect, SmartRecruiters excels at managing large numbers of applicants and building tailored pipelines for enterprise-level businesses.
Both inbound and outbound workflows are supported, with profiles pulled from a variety of sources. AI can also be used to screen inbound candidates and save TA teams time.
SmartRecruiters: Wins
A full suite of recruitment tools including candidate sourcing, applicant tracking, and even onboarding of new team members.
Researching/contacting applicants is very simple.
Job ad posting holds a wide reach.
SmartRecruiters: Potential drawbacks
Narrower candidate sourcing vs other software on the market.
UI is a little outdated compared to the other enterprise applications on our list.
Lack of video conferencing integration.
Occasional errors with information auto-population.
Less focus on the tech talent market.
SmartRecruiters: Pricing
Free Trial
Free version
Quote available from the sales team.

Eightfold draws from a huge candidate data set to draw out diverse and highly talented candidates. This deep learning AI is used to source effectively, focusing on validated, likely, and missing skills for potential full-time employees and contractors alike.
Recruiters and hiring managers are given as clear a picture as possible of each submitted candidate — which is no mean feat considering the 1 billion+ profiles and 1 million+ unique skills that Eightfold says it can analyze!
Eightfold: Wins
Capability Dashboard empowers businesses to compare their workforce against competitors and spot talent opportunities.
AI updates existing ATS records to help you rediscover talent.
Candidate-facing interface matches people to the open roles that fit them best.
Eightfold: Potential drawbacks
Occasional issues with extensions and integrations.
Other users claim a lack of technical support.
Eightfold: Pricing
Pricing available during a demo.
What to ask during an enterprise candidate sourcing software demo?
What challenges do you foresee adapting to and integrating into our business?
Is your platform capable of being learned and used by a large workforce quickly?
What is the average implementation and onboarding time?
How accessible is the technical assistance and what level of service/response time can we expect?
What technologies do recruiters use to source candidates?
Any of the candidate sourcing software listed in this guide could add value to your organization. But as we said right back at the start of this guide, optimizing your recruitment workflow is all about working smarter and simplifying the process.
Recruiters and hiring managers often use a multi-faceted tech stack day in and day out. In this list, we've looked at candidate sourcing tools you can combine with existing systems, as well as truly comprehensive end-to-end solutions that demand training and onboarding time.
Looking for something that lands in the sweet spot — offering a plug-and-play approach to recruitment automation while taking all the heavy lifting off your recruitment team?
Then Celential is the candidate sourcing software for you.
Celential's proprietary Talent Graph and AI Virtual Recruiter are available on a flexible pricing model designed to suit start-ups and enterprise businesses alike.
There are no new tools for you and the team to learn to use and it's easy to scale your sourcing as the business grows — or adjust your approach depending on role prioritization in a changing economic landscape.