If we believe the latest numbers, then the United States has technically already slipped into a recession. Only two short years since the pandemic, tech companies are faced with another storm of instability to weather.
With so many leaders pushing for budget cuts and letting hundreds of employees go, the recruiting process is one the first to be optimized. This is because it has an outsized impact on everything from the quality of the talent you hire to your employer brand to your budget's bottom line.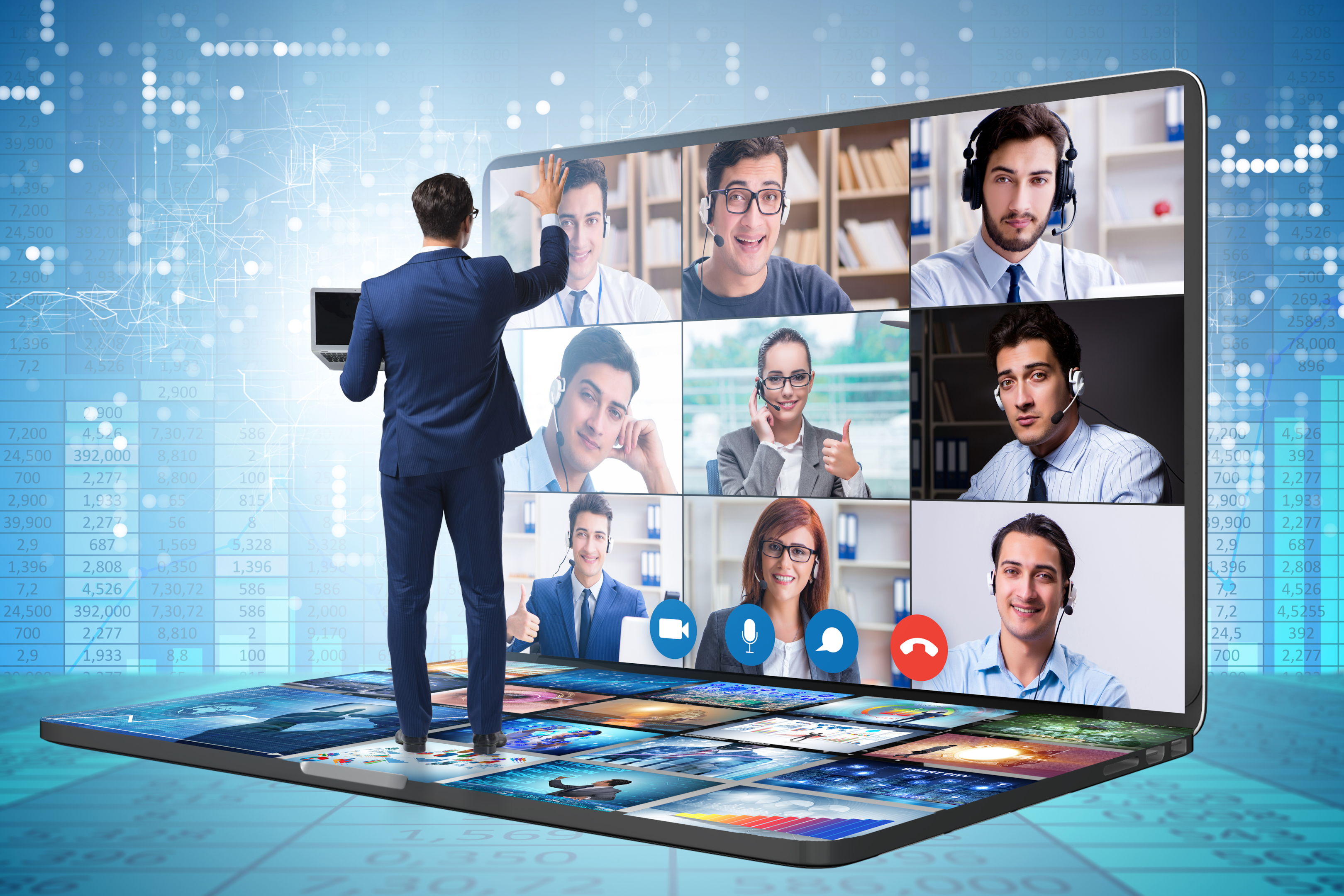 However many leaders don't consider how their candidate sourcing is hurting their overall recruiting process. Many of the traditional ways of finding, hiring, and retaining talent are increasingly outdated and ineffective, burning time and cost without producing results.
Luckily for tech organizations, a digital transformation has washed over the sourcing space, bringing with it all-new and more efficient ways of sourcing hard-to-reach tech talent than before.
According to Mercer's Global Talent Trends 2022 study, 34% of executives would invest in increased use of AI and automation in the face of an economic downturn, and 38% would look to reduce operational costs — only 23% would slow down their current digital transformation.
In this guide, we'll look at the top candidate sourcing companies across three distinct propositions to help you determine which option is right for you.
These are the agency model, the hybrid model (consisting of talent networks of pre-vetted candidates), and the new technology model (which uses AI and automation to scale sourcing and make it more cost-effective).
What is candidate sourcing? (Not just job boards!)
Candidate sourcing can, and should, take many shapes. A single-channel approach to candidate sourcing typically results in a talent pipeline that's not as full as it can be and misses out on some exceptional talent simply because they haven't seen your job ad.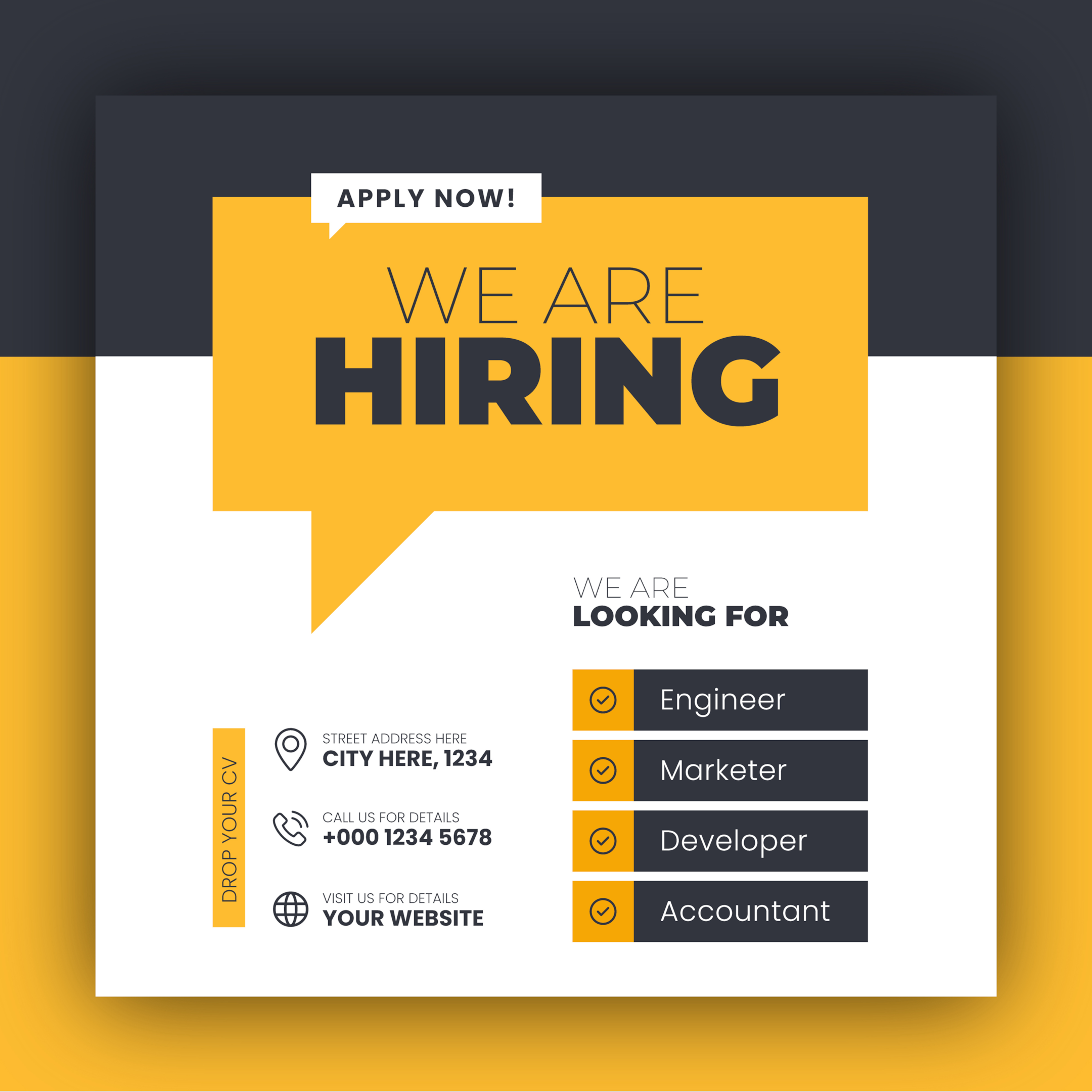 In best practice, candidate sourcing should be a multi-channel recruiting practice, covering any combination of the following:
Job boards (for tech talent, that includes Stack Overflow Jobs, Dice, Mashable, as well as Indeed, Glassdoor, and LinkedIn)
Social and professional communities (candidates can be sourced via direct message on LinkedIn, GitHub, YouTube, Reddit, etc.)
Resume databases
Referrals
In-person meetings at conferences and industry events
And, of course, job ads and listings (both on the company's website and relevant job boards/sites).
Proactively exploring a number of talent sources improves your ability to engage passive and active candidates for your job.
Why passive candidates should be part of your recruitment process
Passive job seekers make up some 75% of the workforce — they might not be actively looking for new job opportunities right now. However, if they were approached by a company they were interested in with a role that offered them growth and development, they might not need much convincing.
Passive candidates also come with the bonus of being pre-qualified by their current employers. And if they are comfortable in their existing role, you can trust that their interest in your job is genuine and that they aren't jumping the gun in search of the first company that will hire them.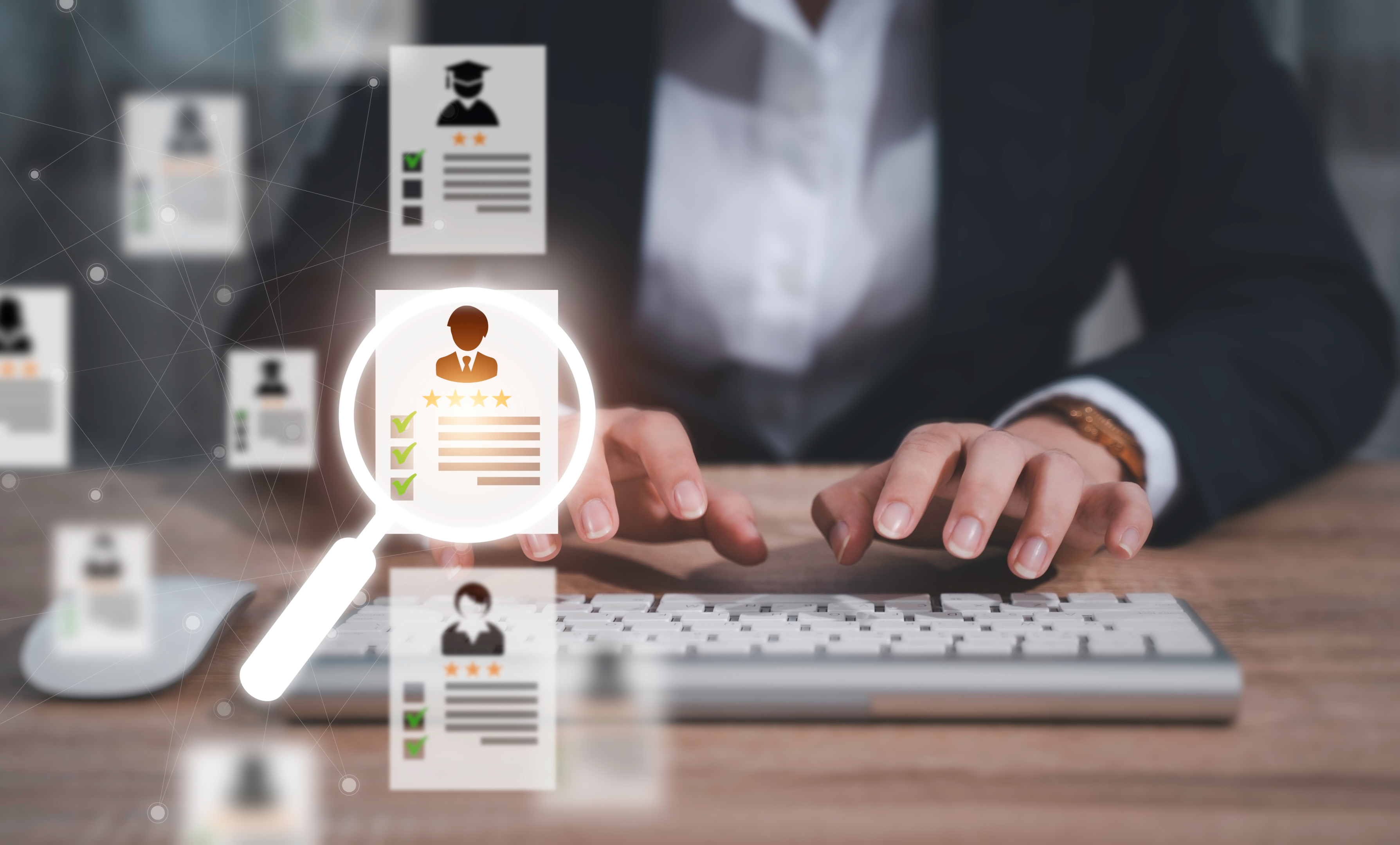 Even more importantly, they won't be courting several offers — meaning you'll be more likely to make a successful hire.
The talent sourcing company you work with should know the importance of a multi-channel approach to active and passive talent acquisition and be ready with the tools and services you need to place the best talent in your open roles.
What are sourcing companies, and how can they help with your talent pool?
Sourcing companies provide much-needed support to internal talent sourcing teams.
In the context of a recession, sourcing companies can also be an essential lifeline, augmenting in-house recruiting efforts when hiring managers and talent acquisition teams are stretched too thin.
With HR and recruiting talent often being "among the first to be let go" during an economic downturn, sourcing companies offer a cost-effective and scalable alternative to help plug any gaps in your recruitment process.
There are talent acquisition benefits to using a candidate sourcing partner, too. Perhaps your in-house recruiting team has exhausted all its own channels or is struggling to access niche talent pools within the tech industry.
As we mentioned, different talent sourcing companies offer different services and propositions. Let's get into the details by comparing each type of service side by side.
The agency model
Recruitment agencies as we know them today started back in the 1940s.
Companies faced a significant shortage of candidates, with many male workers enlisting and being drafted to fight in World War II. The recruitment agency model was set up to facilitate the sourcing, interviewing, and hiring of qualified candidates.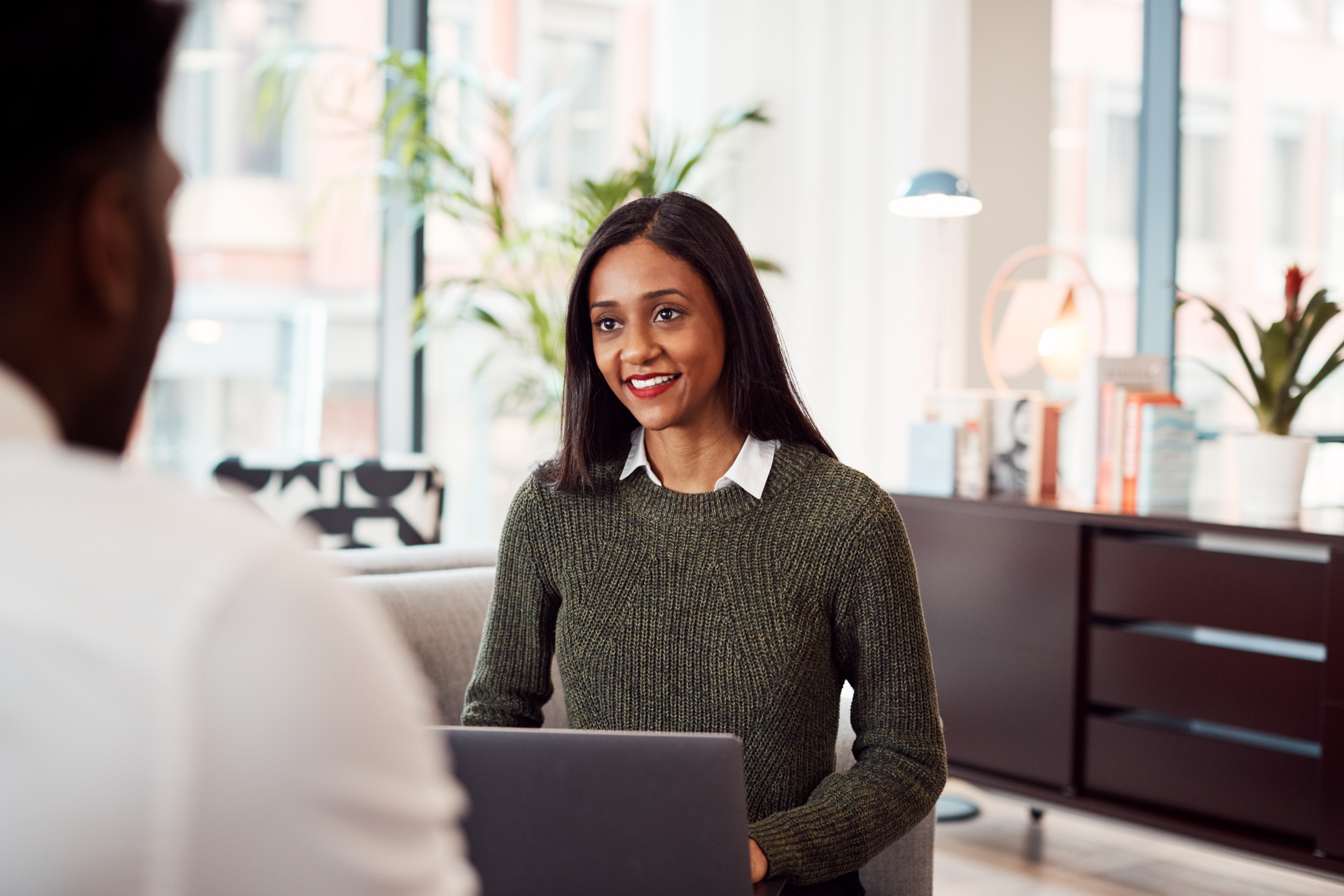 Pros of working with a recruitment agency
Compared to handling all your candidate sourcing in-house, a recruitment agency offers productivity benefits and specialist support.
You'll typically be allocated a primary point of contact who will head up your candidate sourcing process. Ideally, they'll also have hands-on experience recruiting the types of roles you have open today.
Cons of working with a recruitment agency
The biggest challenge of the agency model has to be price. It's standard for a recruitment agency to charge 18-35% of a hire's salary, meaning there's also always the risk that your recruitment agency will inflate the salary expectations of top talent to secure a higher payout.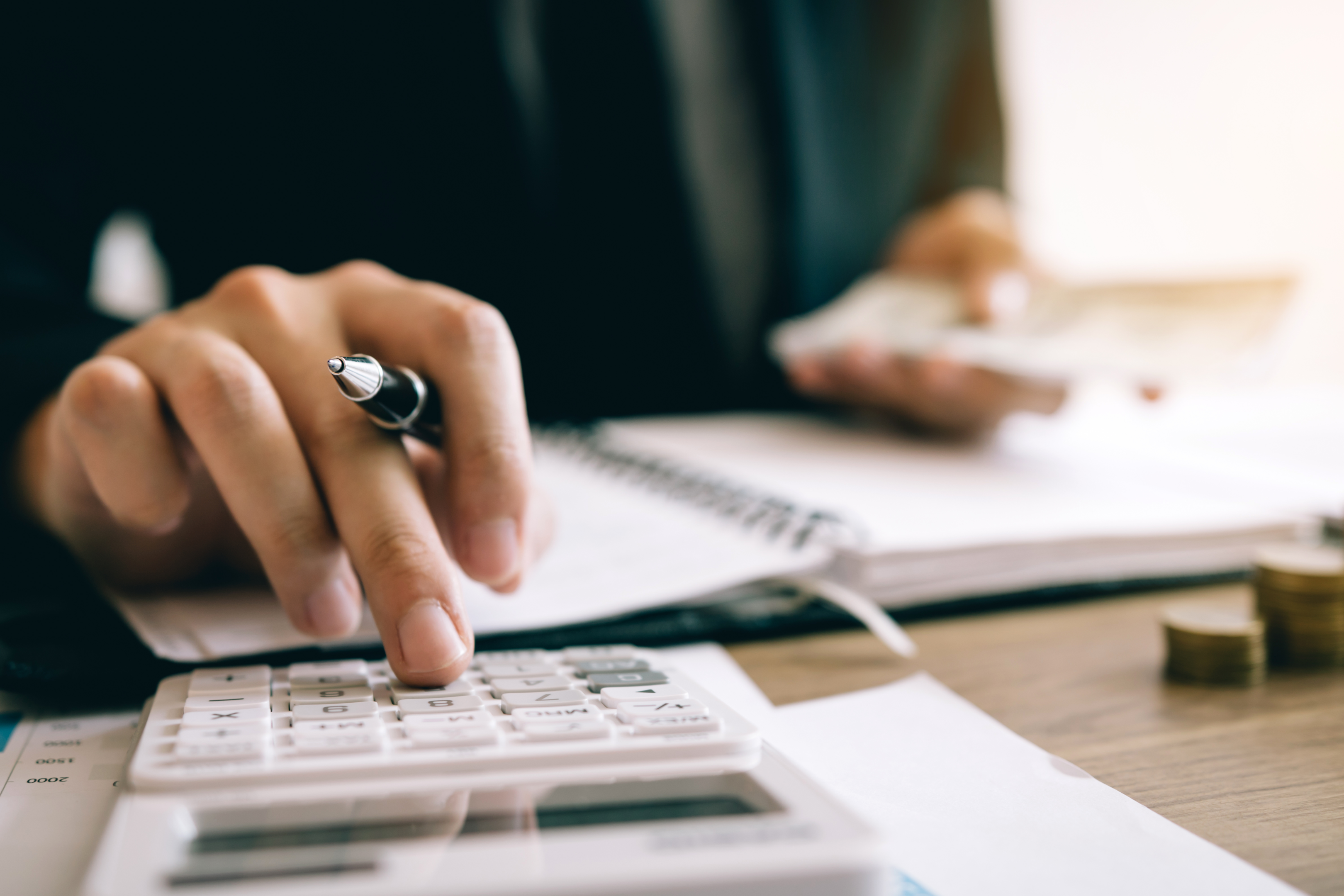 For startups and SMEs, 18-35% is simply unaffordable, particularly when you consider the average base salary of a US-based software engineer is $90,000+.
Alongside financial drawbacks, the agency model also often relies on the recruiter's network; it's about who they know, who has gotten in touch with them, and whom they didn't successfully place in previous roles.
Not only does this feel inefficient in the world of remote working, but it does little to engage the other 75% of the workforce: passive candidates. Even if an in-agency recruiter sends out a few cold InMails on LinkedIn, it will rarely at the scale you need to be effective.
When your company is in high-growth mode, you'll need a whole team of agency recruiters to help you find potential candidates.
Recruitment agency options
If you want to explore the agency model for your hiring process, the following three recruitment agencies are a good place to start for tech roles: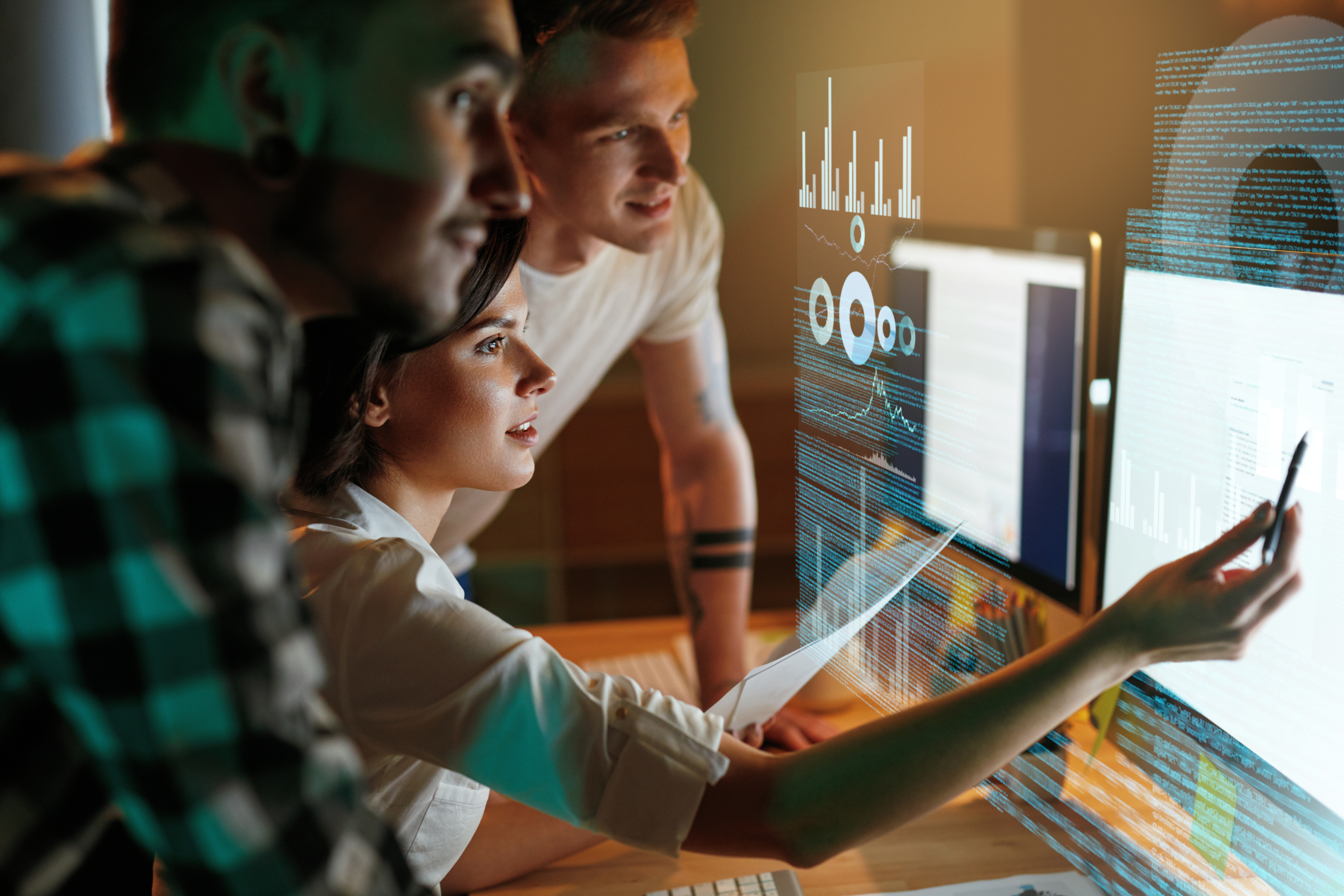 Specialist recruitment agencies have been known to offer better service than generalist teams. Candidate Labs is a search firm built by Silicon Valley entrepreneurs with the sole purpose of sourcing and hiring top engineering, tech sales, and tech marketing talent.
Candidate Labs can support organizations with strategic hires for senior or niche roles as well as building out entire teams. There's also an option for "retained search" for when you know you want to take your time when placing a C-level or other crucial hire.

Apollo Technical has been recruiting within the niches of IT, engineering, and software development since 2010. Businesses can work with the agency to source temporary or contract employees as well as permanent hires, all for a final fee based on the candidate's compensation.
In terms of technical competencies and languages, Apollo Technical covers the full spectrum of frontend (CSS, React, etc), mobile, databases, data visualization, and more.
You can also opt for a "contact-to-hire" service, where Apollo Technical facilitates a try-before-you-buy type relationship to gauge a candidate's culture fit before an offer is made.

Founded in 2008, 180 Engineering specializes in sourcing, recruiting, and hiring IT talent for the manufacturing, pharmaceutical, aerospace, automotive, and medical devices industries.
Their approach involves sourcing via their network and candidate database (active talent can upload their resumes to the website), as well as social media and LinkedIn, before submitting profiles for your review.
Within the software engineering niche, 180 Engineering has experience sourcing frontend and backend engineers, firmware engineers, UI/UX developers, and software engineering managers.
The hybrid model
If hybrid workplaces are the evolution of traditional offices, you can think of the hybrid recruitment model as the evolution of conventional recruitment agencies.
Sourcing companies in this market sector create a network or database of pre-vetted talent and make that talent pool available to recruitment teams in exchange for payment — blending in-person and online methods.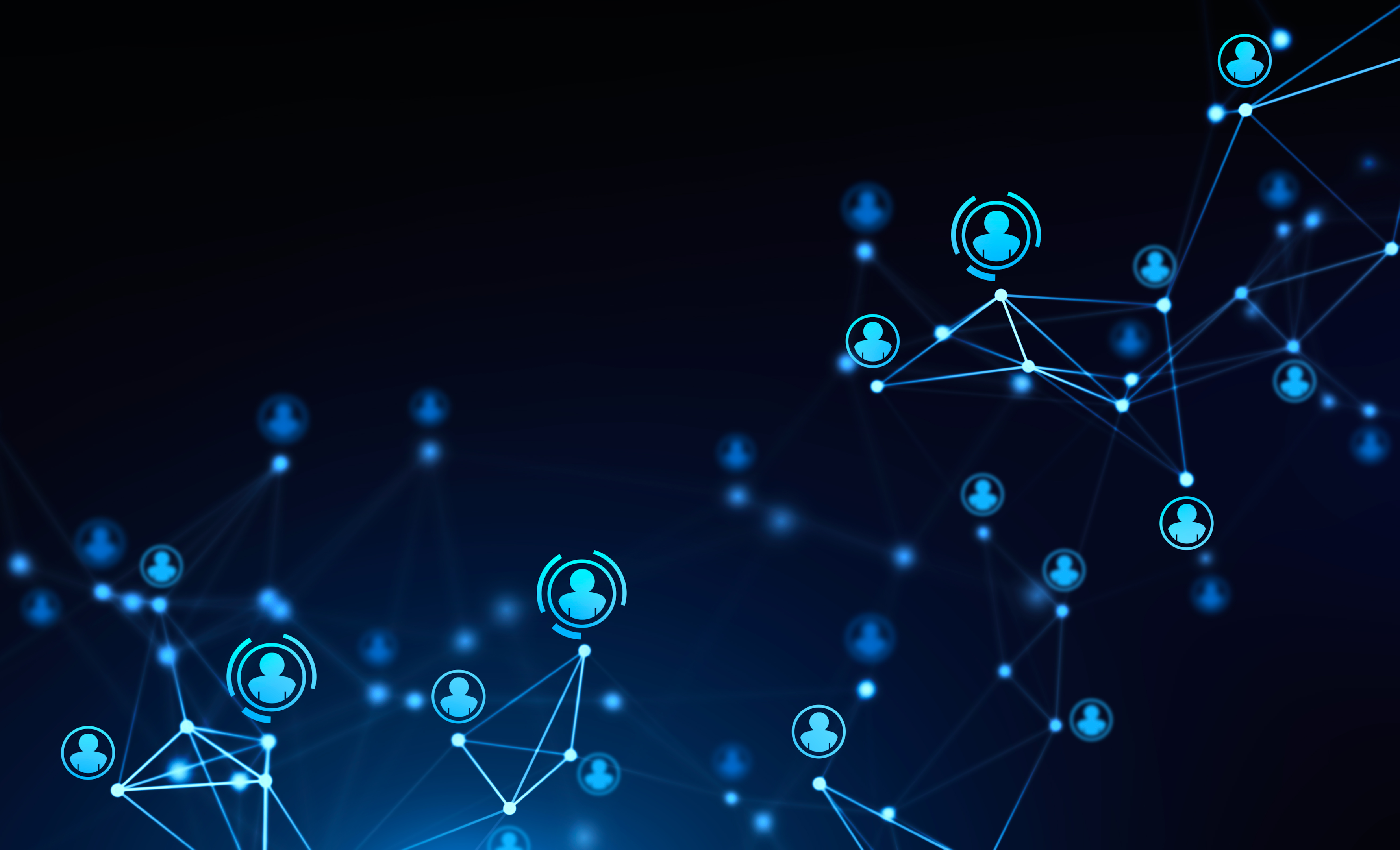 The majority of the time, the company handles only the sourcing, and not the job posting and outreach. That said, a few hybrid recruiting companies will also explore their existing networks and internal databases on your behalf.
This model is arguably the most common approach to candidate sourcing in 2022.
Following the pandemic, many recruiters had to switch to online platforms, so having an accessible talent database makes sense for external recruiters and internal recruiting teams with specific vacancies to fill.
Pros of using the hybrid model
When recruiting within a competitive industry like tech, you may be able to get further faster using a candidate sourcing network.
The company will have assessed the skillset and experience of potential candidates listed in their database, saving you the task (and time) of having to qualify talent before engaging them further.
Partnering with a recruiting company in this hybrid space also comes with a big cost benefit. Side by side with the agency pricing model, these candidate sourcing networks should come with a far smaller price tag — you may not even pay a cent if you don't find any talent you want to reach out to.
Cons of using the hybrid model
While the hybrid model takes a step forward when it comes to digital efficiency, it can still end up as a time-consuming process.
Talent acquisition teams may still need to manually post job ads, manually search the database for relevant clients, and manually reach out to potential hires based on their profiles and resumes.
And as with the challenges faced by the agency model of candidate sourcing, you're limited to the talent pool that's presented to you today.
Yes, you may save time by utilizing a pre-populated and pre-vetted network of candidates, but you won't be able to find other talent unless you break off on your own. It's also highly unlikely that passive candidates will be in these databases.
Hybrid model options

The IT and tech industry has several candidate sourcing networks and databases to choose from, including:

Toptal has been in the candidate sourcing space for nearly a decade, and its presence has grown significantly in the last few years. Toptal received 10,000 candidate applications in December 2013, 500,000 in December 2018, and 1,200,000 in May 2021.
They can help you find candidates in 158 countries for software development, software design, and product management roles.
Toptal promises that only the top 3% of candidates make it into their network, helping you feel confident that the results you're seeing are a good representation of the 'top talent' available.
You'll be required to put down a $500 deposit, which later gets applied as invoice credit when you make your first hire. Haven't found anyone to fill your role? Then the deposit gets refunded.
It's worth noting that Toptal specializes in placing freelance talent into tech businesses, rather than permanent hiring.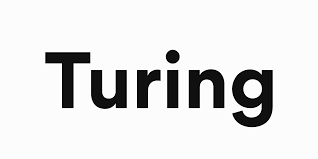 Specializing in connecting remote engineers with businesses that need to move quickly, Turing has been designed by engineering leaders from Facebook, Stanford, and Google — which certainly shows in the sleek and simplistic user interface and website experience.
Engineering candidates undergo a series of trial tasks and live interviews before being vetted for the soft skills that make remote work flow more smoothly.
Turing is so confident that the connections they facilitate will work that the software even extends to remote team management; you can track an engineer's time sheets and host daily stand-ups through the Turing platform.
Customers can use a neat drag-and-drop menu to outline the skills they need in their engineering hires, and Turing pulls the most relevant candidate details for review.
If you're interested in trying Turing out, there's no upfront fee. If you stop using Turing during the first two weeks, then there's nothing to pay.
The tech-powered talent sourcing model
The software as a service space has grown and grown since the first SaaS company opened in 1999. The newest candidate sourcing model to date, digital-first sourcing companies can benefit from having the most advanced tech built into their offer from the get-go.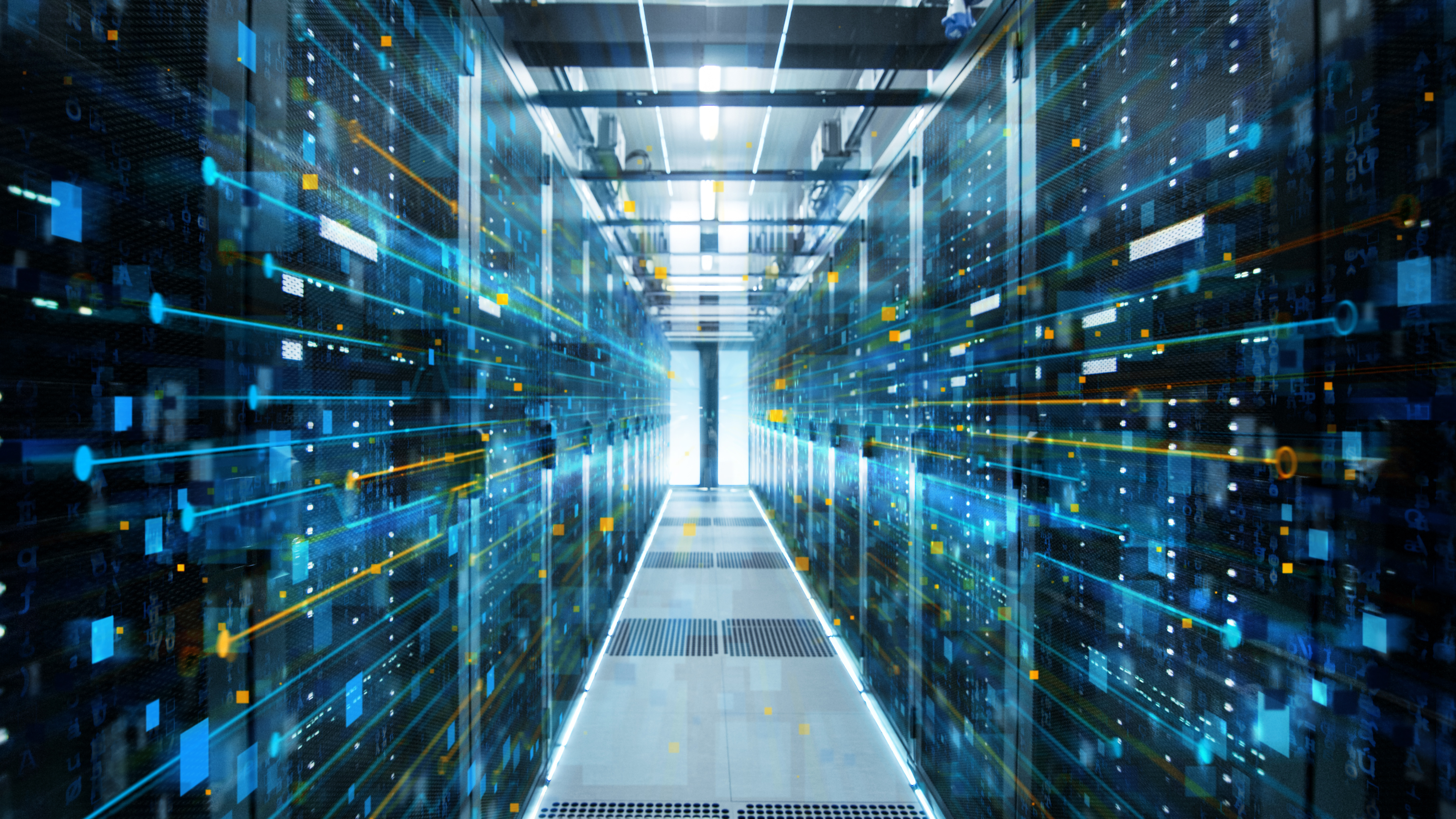 Machine learning, artificial intelligence, and automated outreach are all staples of the technology model of recruiting — and businesses that go down this route have much to gain in terms of speed, velocity, diversity, and quality.
Pros of using a tech-powered talent sourcing company
As we'll see from the four technology model sourcing companies below, talent teams can scale their recruiting and hiring operations exponentially by using these platforms. And these partners can cast their net so wide that they even catch potential hires that other suppliers can't.
AI is capable of scanning millions of data touch points across social media, personal websites, professional networks, and even, in some cases, academic forums to identify the best active and passive candidate matches for your open roles.
You can typically expect a SaaS-style subscription pricing model from these companies too. That's important as you'll be billed the same amount each month, making the expense easy to plan for and monitor for ROI. We made a list of the best AI sourcing tools for 2022 here.
Cons of using a tech-powered talent sourcing company
The technology model of candidate sourcing has developed in line with emerging tech like ML and AI. And while this is certainly not a bad thing, you may still encounter a few bugs and hiccups along the way.
For example, you may have to work with your hiring manager to revamp your exisiting sourcing strategies and integrate the technology into your ATS.
Tech-powered talent sourcing company options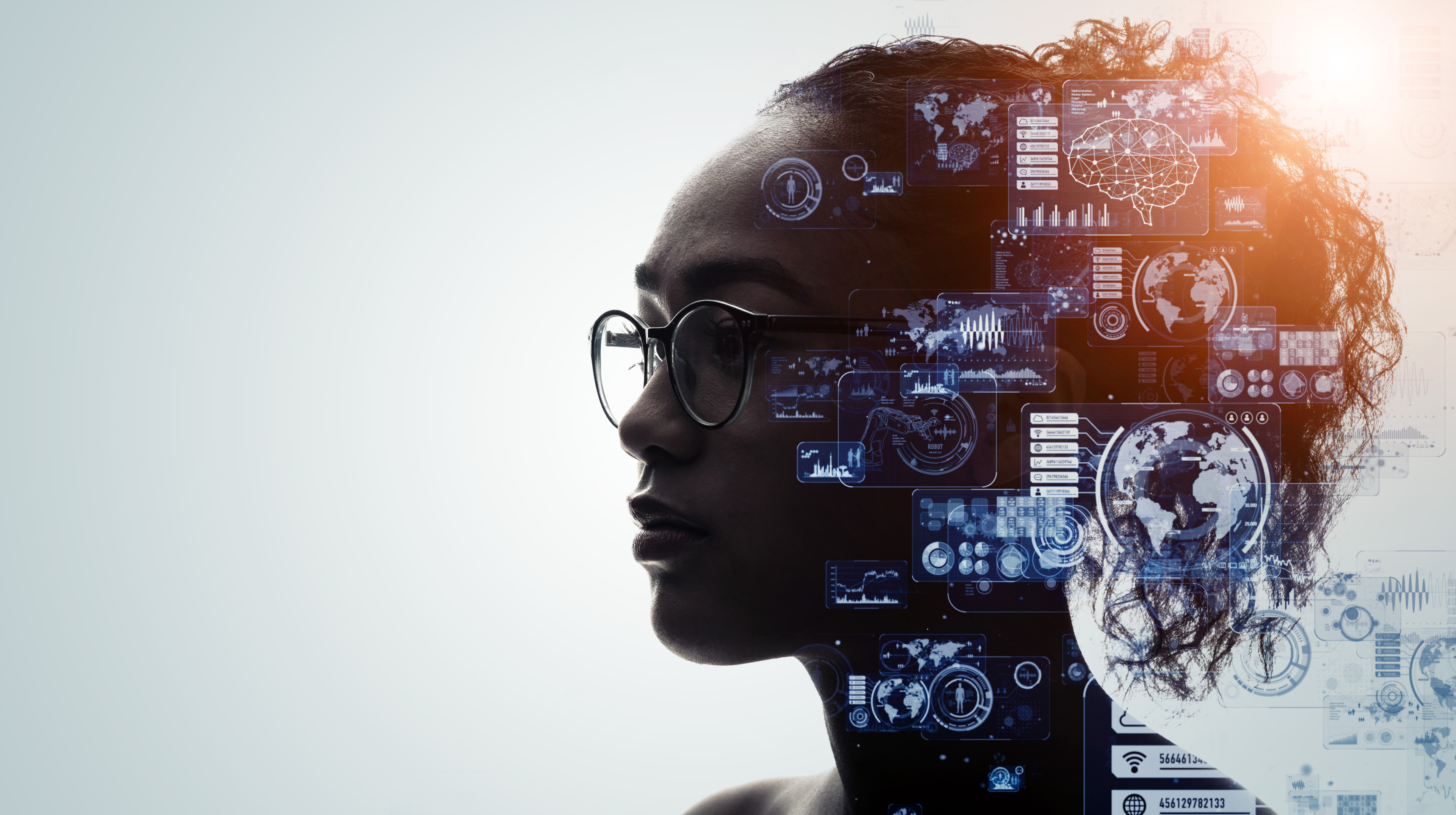 Soon, every recruiter will likely have a tech-driven candidate sourcing solution as part of their sourcing process, so why delay in getting familiar with your options?

Headquartered in Silicon Valley, Celential is a tech engineering and tech sales sourcing company built by verified experts.
Celential's unique AI-powered Talent Graph excels at making connections and building a network of active and passive potential hires and offers coverage of 20+ million engineering and sales professionals in the US, Canada, Latin America and India.
All you need to do is tell Celential what you're looking for — the tech will handle the rest. Celential uses AI, ML, and NLP (Natural Language Programming) to read through job ads before finding the best matches for your requirements.
AI also helps optimize candidate engagement, sending out hyper-personalized pitches to passive talent at scale. And with a response rate of 30%, Celential promises to deliver 20-40 candidates per month to your talent team.
You won't have to wait long to see the results, either. Thanks to the level of automation built into Celential's sourcing platform, you'll start receiving high-quality candidates who are ready to interview within just 3 days.
A free trial is available with pricing on request.

Helping businesses "ditch the database" since 2016, Fetcher's selling point is that it delivers batches of candidate profiles to your inbox several times a day.
Machine learning and human intelligence work together to curate these lists of active candidates, and templated outreach emails can also be sent straight from the Fetcher platform.
All profiles fetched by the software are stored in the built-in talent pool CRM, so if you didn't hire a candidate for one role but think they'd be perfect for the next, your team can easily get back in touch.
Pricing is available upon request with no free trial.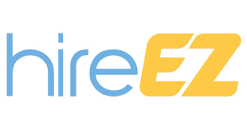 GitHub, AngelList, Stack Overflow, and Kaggle are just some of the 45+ open web platforms that HireEZ draws from to feed its candidate database.
Designed with a tech slant, HireEZ can help fill developer, engineer, and product roles quickly and easily.
The software promises fewer limitations of engagement volume as well as scalable communication with intelligent automation engagement.
As you might expect from a SaaS-style tool, different pricing tiers are available for startups, small businesses, and enterprises. The enterprise pricing is available by request, but individual recruiters or small teams can expect to pay $169/month for unlimited AI sourcing and 100 contacts.
A free trial is available.
Catering specifically to enterprise teams specifically, Entelo's mission is to reduce time-to-hire as much as possible. Customers can search through Entelo's 500 million-strong database, applying filters, Boolean strings, and searching for key terms to narrow down the best available talent.
In a nice touch, fellow Entelo-listed candidates can upvote each other's skills (like you see on LinkedIn), so if a potential engineering hire says they have experience in SQL and PHP, that claim can be validated by the wider community.
Entelo also offers on-demand talent campaigns for bespoke, hands-on recruiting if you need to take your candidate sourcing further.
Pricing is available on request, as is a free trial.
How to decide on the right sourcing company for you?
Choosing which of the above sourcing companies is best for your organization comes down to what you need most.
If you want to leave no stone unturned in the candidate sourcing process, working efficiently and effectively to find top talent and diverse hires, then it's the technology model for you.
If you're seeking a blend of manual processes with technology support, then hybrid solutions powered by expansive databases could be the right fit.
If you're happy to stick with recruitment as it's always been done, and you've got the time and money required, you can reach out to a traditional recruitment agency instead.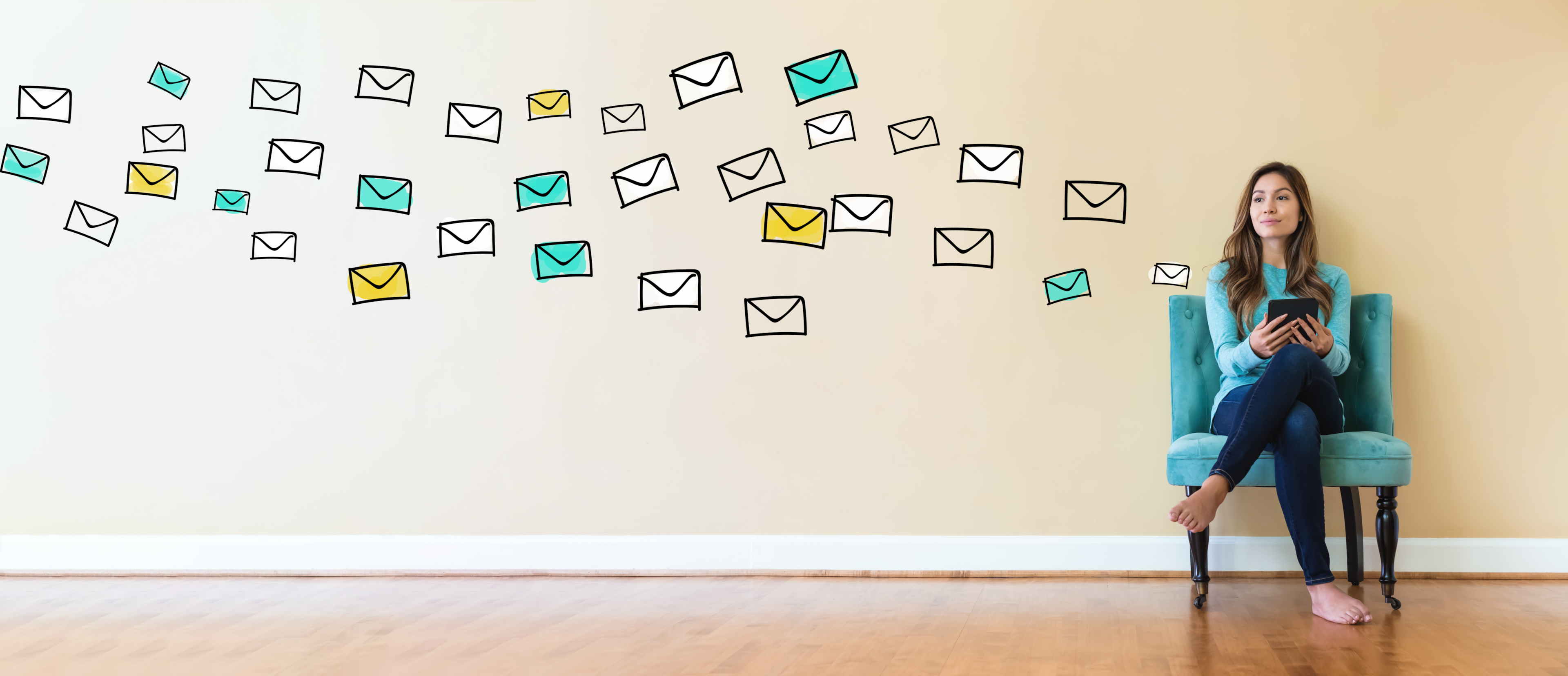 Wrapping Up
For the most advanced candidate sourcing technology and automation, look no further than Celential. Our AI automates candidate sourcing, resume screening, and outreach.
It also learns more with each search it performs, continuously improving efficiency and quality of match in each new sourcing round.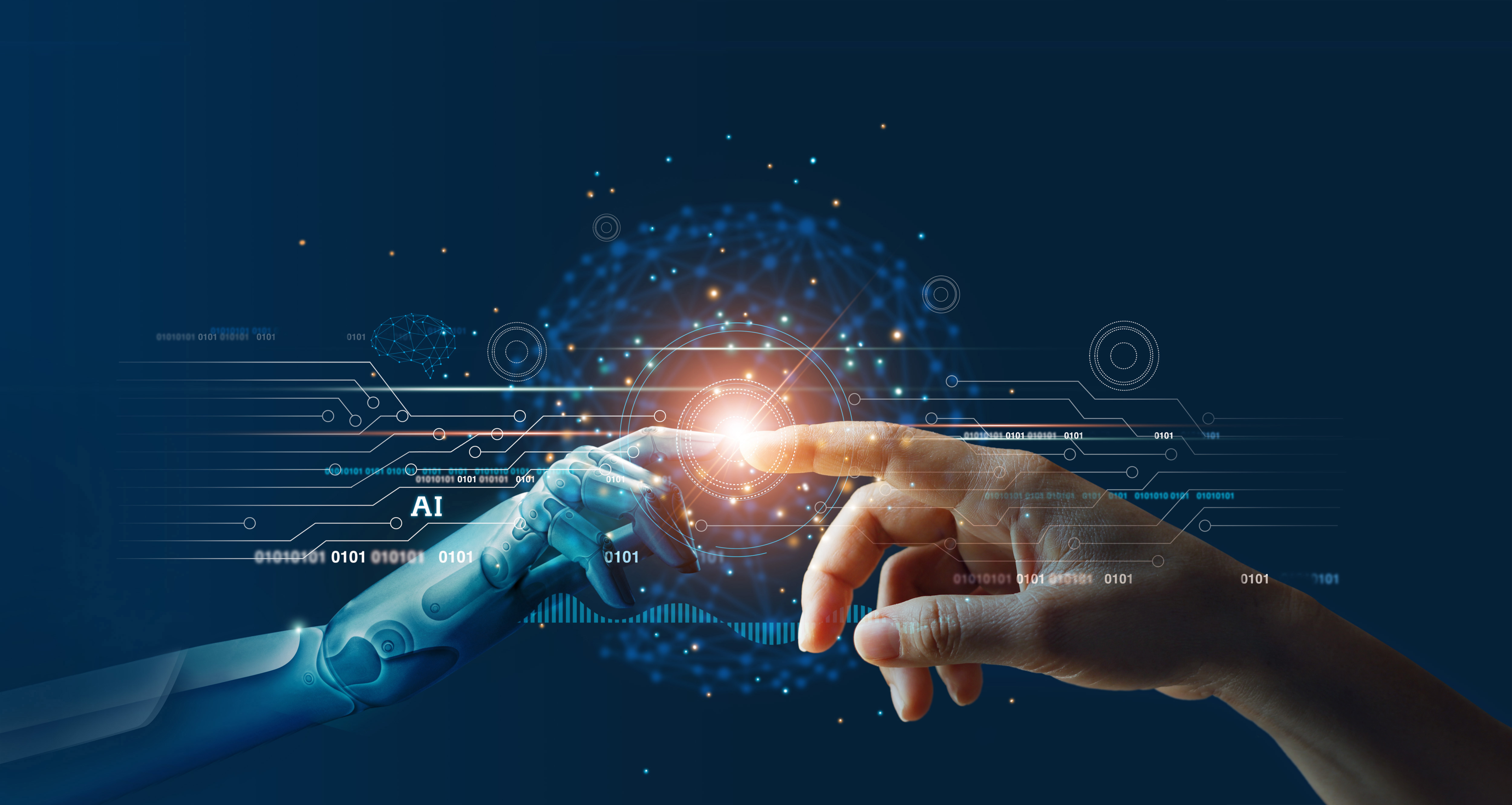 Our proprietary talent graph helped health tech company Heartbeat Health engage quality engineering candidates with a guaranteed mutual fit. We delivered 29 warm, qualified candidates per month for 3.5 months, resulting in 4 successful hires for specialized technical roles like Backend and Data Engineer.
Find out how Celential's tech-powered candidate sourcing solutions can help you by requesting a demo today.