2022 is offering little relief for tech companies facing high turnover rates, limited budgets, and a scarcity of top talent. According to U.S. Bureau of Labor Statistics data, 4.3 million workers quit their jobs in January, further deepening the talent shortage trend of the past two years.
Luckily, it is more than possible to turn the situation around! By understanding the desires and motivations of each type of candidate you are engaging and optimizing your passive recruitment process accordingly, you can multiply the efforts you expend and come out on top of the tech talent war.
For example, consider the differences between an active vs. passive candidate. Passive candidates possess the required expertise for a position and need some convincing that your company is the right place for them. Active candidates are currently looking and need less persuading, though they are a real challenge to locate in today's market.
Naturally, active and passive candidate recruitment approaches are going to be very different. We'll explore the differences between passive and active candidates, how to appeal to them effectively, and how to significantly uplevel your recruitment with passive candidates.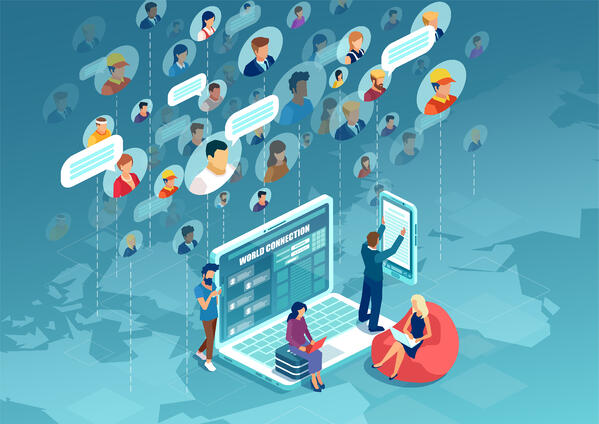 What is the difference between active vs passive candidates?
Eleanor Roosevelt once said, "The purpose of life is to live it, taste experience to the utmost, and reach out eagerly and without fear for newer and richer experiences".
An active candidate has this mindset, as an individual actively searching for a job and receptive to recruitment. Whether currently employed or unemployed, they regularly surf the internet looking for a new opportunity on LinkedIn, sign up on job boards, enter applications, and participate actively on social media.
Psychologically they may feel more anxious, eager, or excited to find a new offer depending on their condition or disposition to life. They include those who are:
In search of a more challenging position or the next step
Eyeing an occupational switch and seeking to develop new skills
Looking to relocate
Dissatisfied with their current employer's culture and working practices
At the end of a project or contract job
However, passive job seekers are a completely different breed! The Wall Street Journal refers to passive candidates as some of the top options in the talent market. Accounting for 75% of the workforce, this group is full-time employed, successful, and content in their current job role.
Proactively engaging passive job seekers can feel like a heavy lift, but here's why it's worth your time and effort:
Pre-qualified by their current employers, their extensive knowledge and experience are little in doubt.
You can target candidates who more closely fit your recruiting requirements
Lacking the urgent need for a new position, acceptance shows genuine interest in the job vacancy and organization.
They are typically not considering competing offers.
While active candidates still have a vital role in hiring, the secret to filling challenging roles like software engineer or sales executive is to strategically focus on passive candidates.
Where to find passive job seekers?
Recruiters can recruit pre-vetted candidates for their open positions by looking to social networking sites, employee referrals, tech forums, local networking conferences and online niche communities. Let's explore the following passive candidate recruiting strategies:
Referrals
The best way of finding qualified candidates is through recommendations by your colleagues or contact. Top passive candidates often know other top talent in the field. Trusted by both potential employers and potential employees, they help forge the strongest, most immediate connections. After all, 85% of jobs are filled through networking.
To get the best and largest volume of recommendations, consider involving regular tech employees in your interview and hiring process. You can also show appreciation for referrals by offering incentives such as a referral rewards program.

Even if you are contacting a candidate and they aren't interested in the position you are offering, always thank them for their time and ask if they know anyone who might be a good fit.
Online Communities, Tech Forums & Social Networks
Online communities and tech forums are often overlooked as a source for passive recruitment. By using online community platforms such as GitHub and Stack Overflow, you can find engineers in their native habitat. Consider searching for those who have publicly made contributions to programming technologies or languages, offering insight into their background or experience.
Websites like Reddit and Quora also provide a space for people to discuss topics of interest. If you're hiring in a niche field, there are often groups centered around it (for example, AWS cloud infrastructure). Those who have built a reputation online or have offered insightful contributions are often talented tech experts.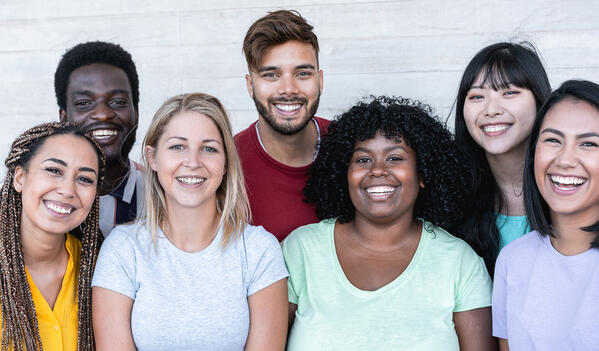 You can also search social networking sites such as LinkedIn and Facebook for profession-focused groups. Then post in forums or group discussions to gauge interest among the members.
For greatest success, consider using keywords, optimizing your organization's profile, and building visibility by sharing engaging content regularly.
Career expos/conferences
You might consider establishing a relationship with motivated and cutting-edge tech professionals by participating in online tech conferences (or encouraging your engineering leaders to do so).
Creating a booth at in-person or virtual technology conferences to pitch your business to curious potential candidates is another option — don't forget to bring along current employees to connect with other techies and show off your company culture.
Passive Recruitment Strategies
It is a no-brainer that high-caliber talent for highly skilled jobs such as software engineers are already mostly employed. And encouragingly, Stack Overflow show that almost three-quarters of developers are receptive to a new job, even if they already have one.
Let's examine the three practical steps to leveling up your business with passive recruitment.
Personalize your outreach
Contrary to the more traditional channels of advertising, event marketing, and social networks, personalized outreach involves identifying talented individuals tailored to a particular niche role and hyper-customizing your outreach messaging to them — either manually if you have the resources, or with an AI solution.
This strategy can help you achieve 30-60% more effective results, not only leading to new hires with deep talent knowledge but also creating greater candidate experience.
Optimize the Interview process
Every recruiter's goal is to find the best talent as quickly and efficiently as possible. Remember that this category of people is NOT actively looking for a job and thus not eager to jump through too many hoops. Here are a few tips:
Provide appealing and detailed information upfront, as well as compelling reasons why this role is the right fit — such as exciting work they will be doing, or opportunities for long-term professional advancement.
Cut interviews and tasks that require effort on the candidate's part that don't have a defined and specific focus.
Create touchpoints by following up rapidly and thoughtfully and making members of your team available to answer questions
Be empathetic to your candidate's state of mind. Certain passive candidates may need more time and touchpoints built into your process to make the shift from "curious" to "committed".
Prepare an interview schedule before their first call to avoid conflicts with hiring managers or engineering leaders who conduct the assessments. If you don't promptly communicate and schedule, potential hires will likely lose interest and momentum.

Build your brand
Branding is more than a logo; it's about public perception. Consistent messaging and voice, thought leadership, and providing value-add by meaningfully contributing to communities and networks in your field are all vital to your brand.
If your public image positions your organization as an expert in your niche, trustworthy, fun, fair, flexible, and innovative, you will have a much easier time convincing prospective candidates of your offering.
One example to look to is Salesforce. With generous benefits such as employee wellness programs, Inclusion & Diversity Community Engagement Programs, remote work policies, and initiatives such as Salesforce's 1/1/1 model (donating 1% of company equity, product, and employee time back to communities around the world), it's no wonder that they've managed to attract and retain so many quality employees.
Have an excellent offer ready
According to Glassdoor's recent survey, 57% of job seekers reported that perks and benefits are the highest consideration in making a decision. This matters even more for tech professionals because the IT industry has the highest-rated benefits, given the current tech talent shortage.
Expanding your benefits package to remote working, student loan assistance, enhanced niche training, flexible scheduling and unlimited paid time off — policies that directly impact your employee's wellbeing — can be a huge deciding factor for potential future employees and help you stand out as a long-term good fit.
Prioritization of work-life balance and offering some cool perks will help you beat out a higher salary almost every time.
Recruiting Active Candidates
In contrast to passive candidates, you recruit active candidates by advertising to and soliciting applications from tech professionals who are actively looking for a new job. The biggest benefit of this type of recruitment is that the typical active candidate is more motivated to go through your process and faster to reply to your communication.
Talented professionals may be interested in a new job to pick up new skills and varied experiences, take on more responsibility, or search for more positive company culture.
Job postings
This is a prevalent method used by recruiters to find the right fit within their industry. By advertising on a popular site like Indeed or Glassdoor, you can access thousands of active applicants searching for the employment opportunity you've created.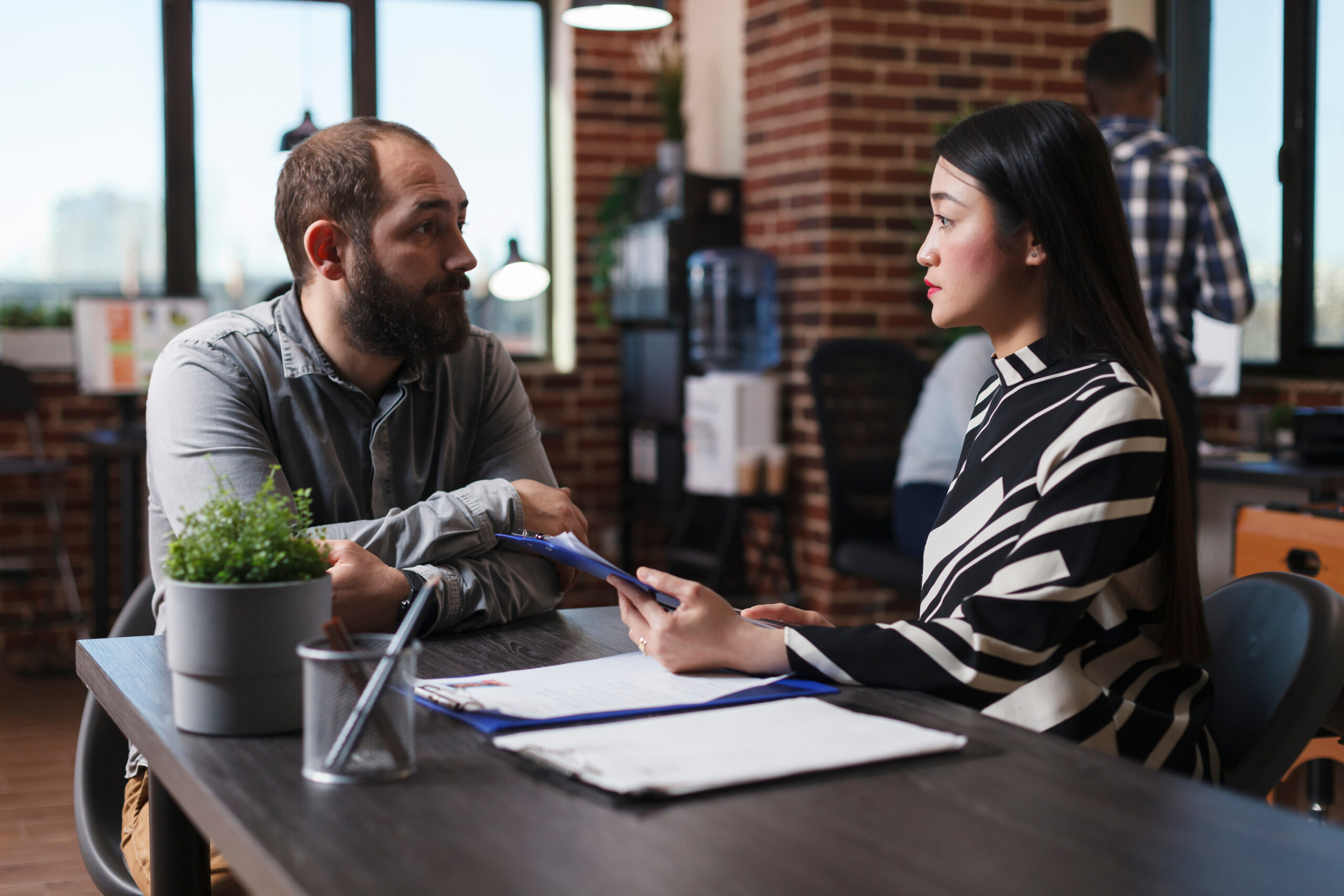 Networking
Networking can be a great way to find active candidates too! Whether it's sending a bulk message to your email list, asking for introductions through your team, or building relationships with new contacts in your field, connecting with and tapping into your existing network can reveal great candidates who may be recently unemployed or stealth-searching without circulating on public job boards.
How to engage Passive Candidates
Having discussed the major differences between active and passive recruitment, let's dive deeper into a successful engagement strategy for passive recruiting.
In a highly competitive job market, the traditional approach of generic mass-emailing is no longer effective. Keep in mind, that the typical in-demand tech professional is contacted by up to 12 talent agencies on any given day. The question is, how best do you convince passive candidates not to immediately drop your message in their spam folder?
Make a personal connection
Though we're not saying it's easy, this is actually the first and most important step.
Some quick tips are to use a personalized subject line, make a quick mutual connection in the email opening, structure your pitch as a personalized story about why this is the right next move, and follow up in a few days if you don't receive a reply.
Sending out dozens of personalized emails each day can be a huge ask for a busy startup founder or hiring team (if that describes you, you might consider an AI-powered solution to help out with hyper-personalized engagement at scale).
Listen more than you talk
When engaging with passive candidates, why not practice what you preach by listening carefully and asking thoughtful questions? According to Lou Alder, you don't recruit qualified candidates by selling them how fantastic your open job is, but rather, by creating a situation in which candidates are selling you on why they're qualified.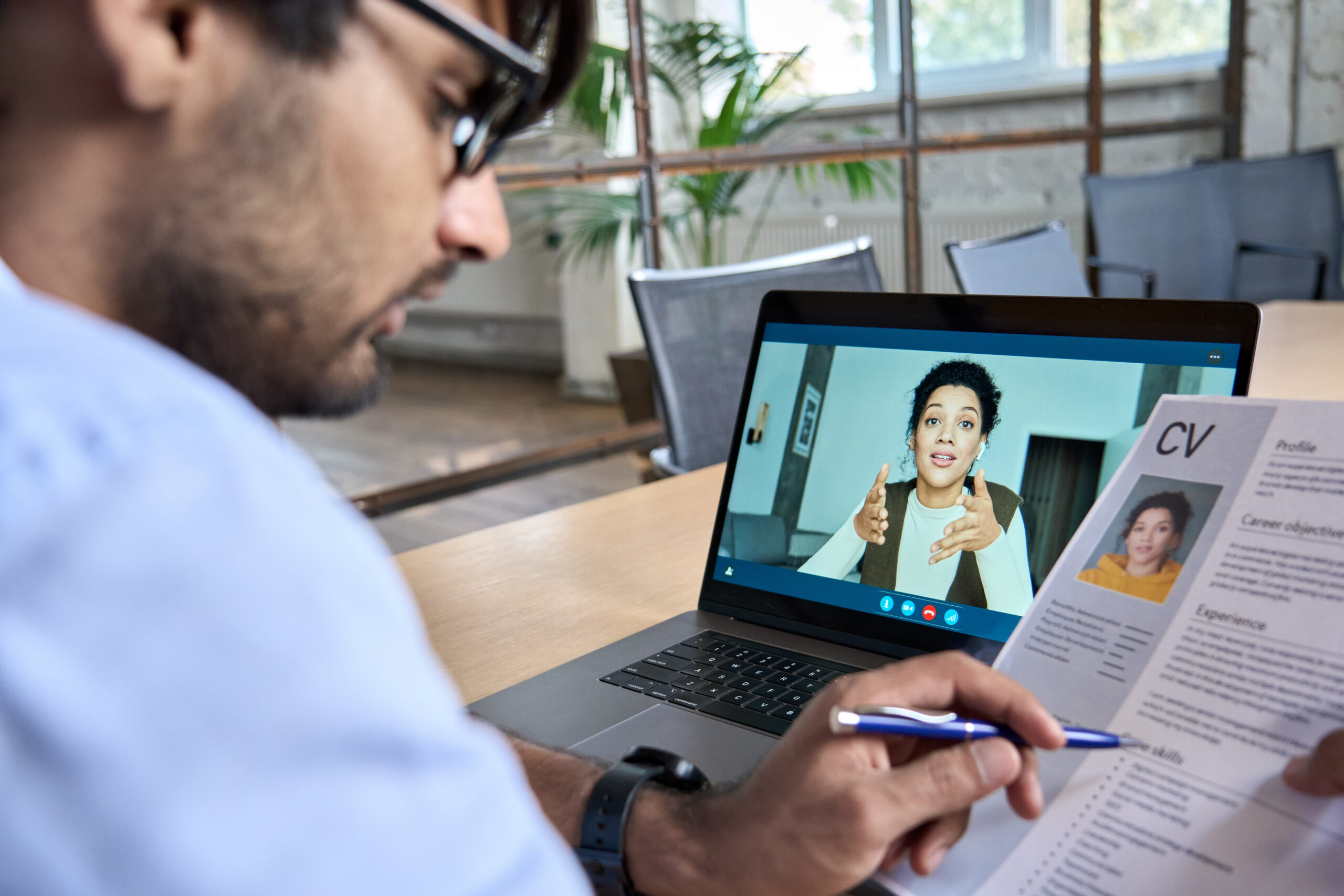 And here's how: actively listen to their background and experience before providing details about your company, role, and expectations. Show you're interested in them as a person — nothing turns off a potential ideal candidate more than irrelevant small talk or, worse — obvious 'selling' too hard at this early stage of the conversation.
Shape a narrative about how your opportunity aligns with their passions and long-term goals. By listening, you're able to know more about your ideal candidate, how they can add to your team culture, and what will ultimately persuade them.
Social Media and Marketing
Make sure that your brand is top of mind when candidates encounter your business on social media by showcasing your benefits in job postings, posting photos of the team at team gatherings, and having employees post regularly on LinkedIn about company events.
Creating and sharing frequent, compelling content with the same brand tone — such as interesting tech-related posts or links to insightful blog articles — can double-team with recruiting. Soon, candidates will soon start to recognize your business for great content which might inspire them to work there in the future.
You can also look for and engage with candidates who are already coming to your company's website, following your social media account, or interacting with your content on other tech community hangout spots such as industry blogs, slack channels, and related websites. This is a much more organic way of connecting than a mass email!
Wrapping Up
Working with Celential.ai can take the pain out of passive recruiting. We offer automated, hyper-personalized outreach at scale via our vertical talent graph covering 20M+ engineering and sales talent across North America for an average of 50% recruitment cost savings.
You'll receive qualified, warm talent ready for interviews in 3 business days.
Schedule a call to see how easy it can be to find your ideal candidates, whether they're looking for you or not.