Nearly half of the recruiters surveyed for the Dice 2018 Recruitment Automation Report said they spend most of their workweek — at least 30 hours—on sourcing alone. Flash forward 4 years later, and recruiters are still struggling to find qualified candidates for key engineering roles. It has gotten so bad that companies are willing to shell out from $13,000 to $41,000 to hire a software engineer.
However, despite the challenges of today's talent market, AI technology has quietly made strides in automating the sourcing process.
Recruiters that have adopted AI sourcing tools and AI recruiting software report more robust pipelines of talent, more time to focus on closing candidates, and better employer branding opportunities. According to LinkedIn, organizations with a strong employer brand see a 28% reduction in company turnover and get 50% more qualified candidates. 
Below are lists of the best AI recruiting tools for recruiters that can accelerate the process of screening and shortlisting candidates more efficiently in 2022.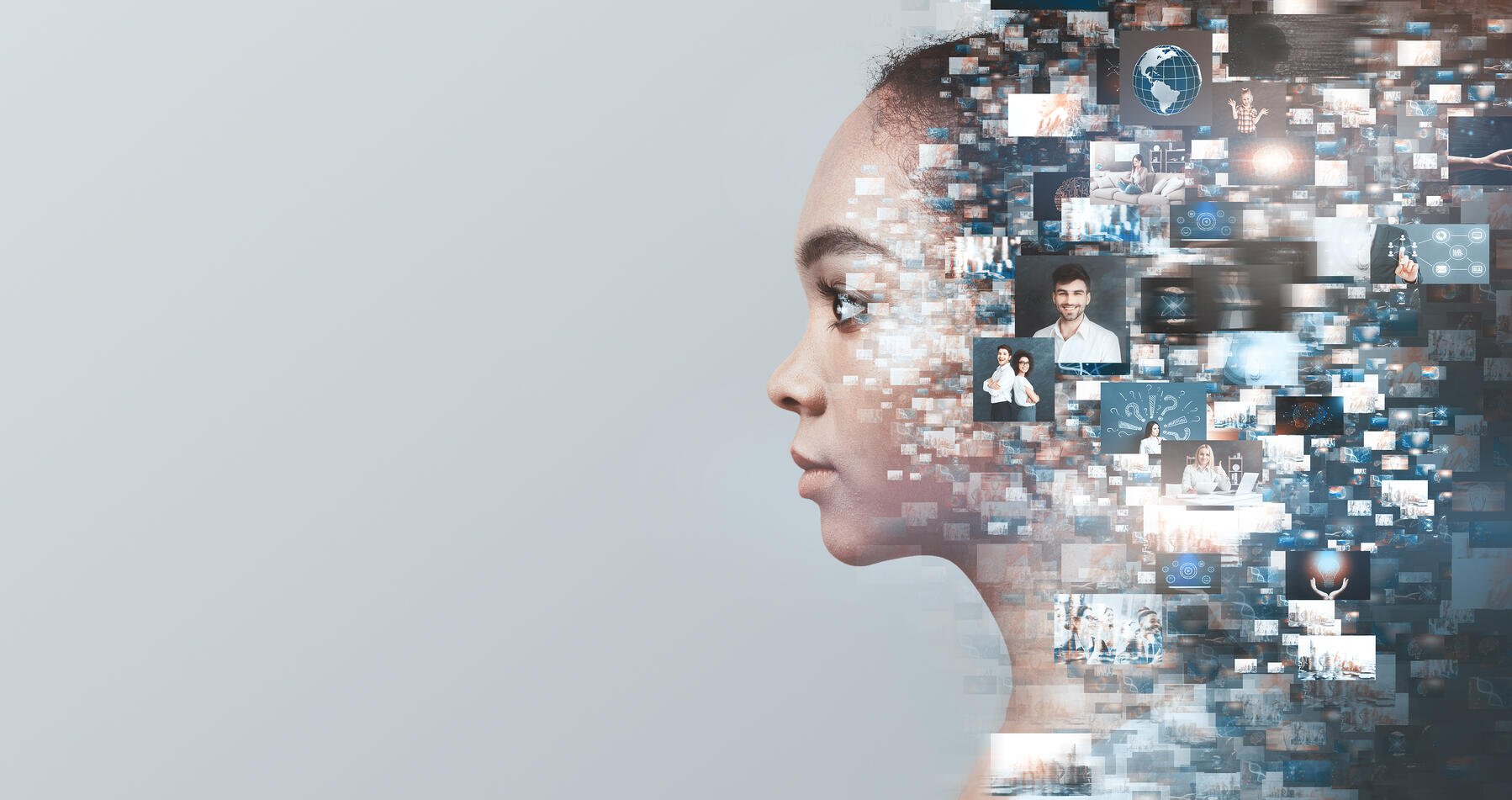 What are AI sourcing tools?
Sourcing tools are automated programs that help recruiters and hiring managers find suitable candidates faster than traditional sourcing strategies.
Depending on the tools adopted, you can find hundreds of candidates' profiles, resumes, experience, and online presence through simple search queries.
The technology behind it uses artificial intelligence, machine learning, deep talent analytics, and natural language processing for sourcing qualified candidates.
Sourcing tools can include software, platforms, and websites. They can significantly reduce the time that recruiters and sourcers spend to find relevant candidates while automating steps in the recruitment process. Want to learn how AI is being used to increase diversity in tech companies? Check out our article: 9 best diversity sourcing tools for tech talent in 2022!
How to evaluate AI sourcing tools for your hiring process
There are specific indices recruiters should consider before adopting an AI tool or AI recruitment software into their current stack.
1. Are there significant pain points, and will integrating these tools ease them? For example, if candidate quality is the key challenge for you, then a sourcing tool that primarily increases the volume of top-of-the-funnel candidates may not be worth investing in.
2. Does the tool fit my budget? It is important to communicate with the management across relevant departments about your budget with vendors' pricing options and key features to help decide on a cost-effective solution.
3. Does my department/team have the capacity to take on a new tool? A new AI recruiting tool will be time-consuming to learn and implement. If your team is too busy to fully adopt it into their daily workflow, it may even generate negative results, such as unpleasant candidate experience. Also, ensure that your entire team and management contribute to the competitive analysis process.
4. Is there a specific time frame to implement this tool? The period between purchasing and adopting a new tool can be cumbersome. If you must introduce new processes, move data between systems, and teach a team of individuals while they are in the middle of other priorities, then it might not make sense to purchase.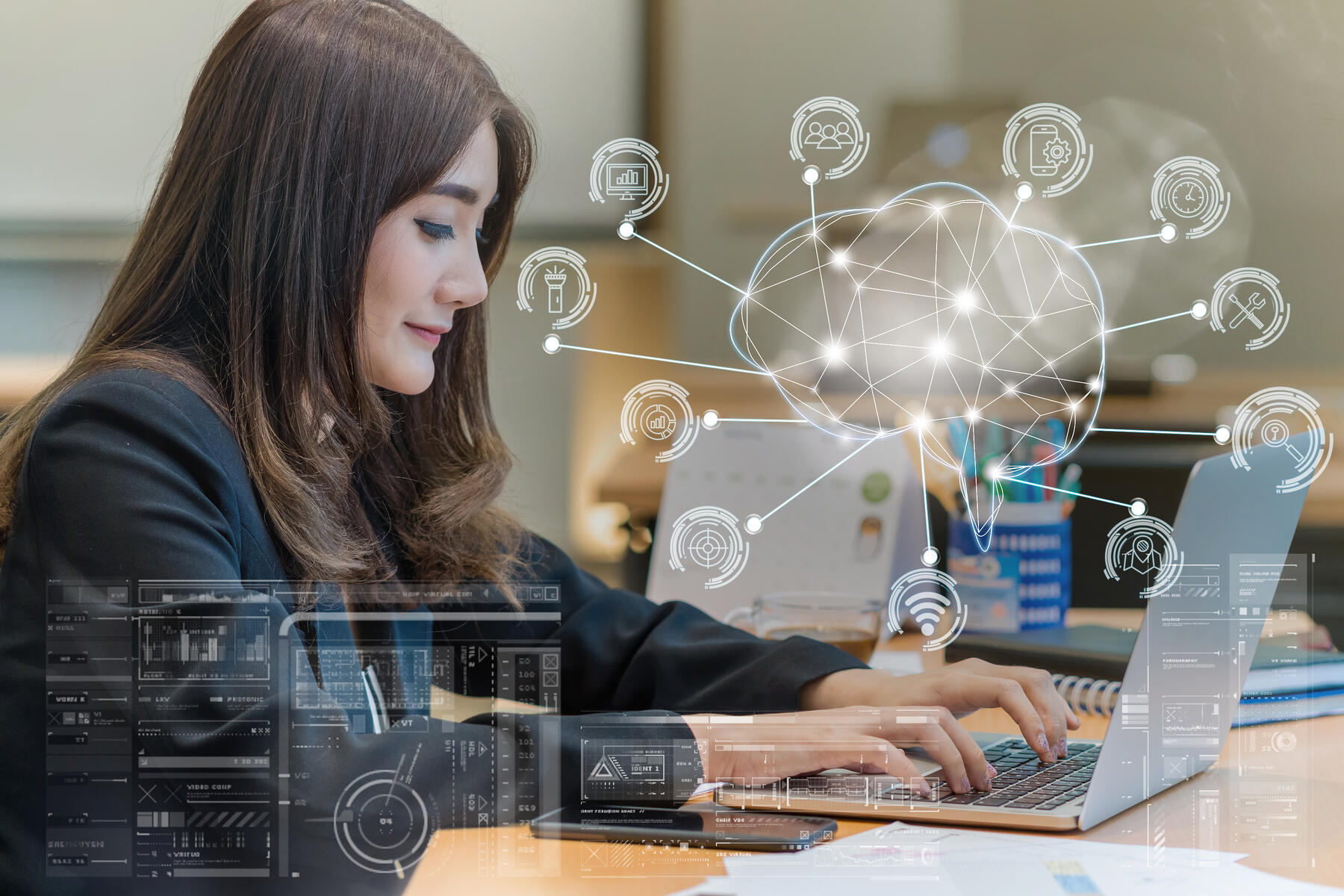 What are the best AI sourcing tools for recruiting in 2023?
So how do you find the best AI sourcing tools to meet your hiring goals for 2023? 
We grouped the best AI recruiting software and sourcing tools based on the type of solutions they offer and reviewed their strengths and weaknesses so that you can make a more informed decision.

Full-Service Model
The first category on our list AI sourcing tools list does not, in fact, cover a tool at all. It is a "Virtual Recruiter" powered by AI that provides an end-to-end candidate sourcing service.

Once the Virtual Recruiter receives a job description, it uses machine learning technology to provide qualified and engaged candidates with zero work from customers. They simply subscribe and wait to talk to candidates. This recruiting solution is best for time-strapped talent acquisition departments struggling to meet hiring goals.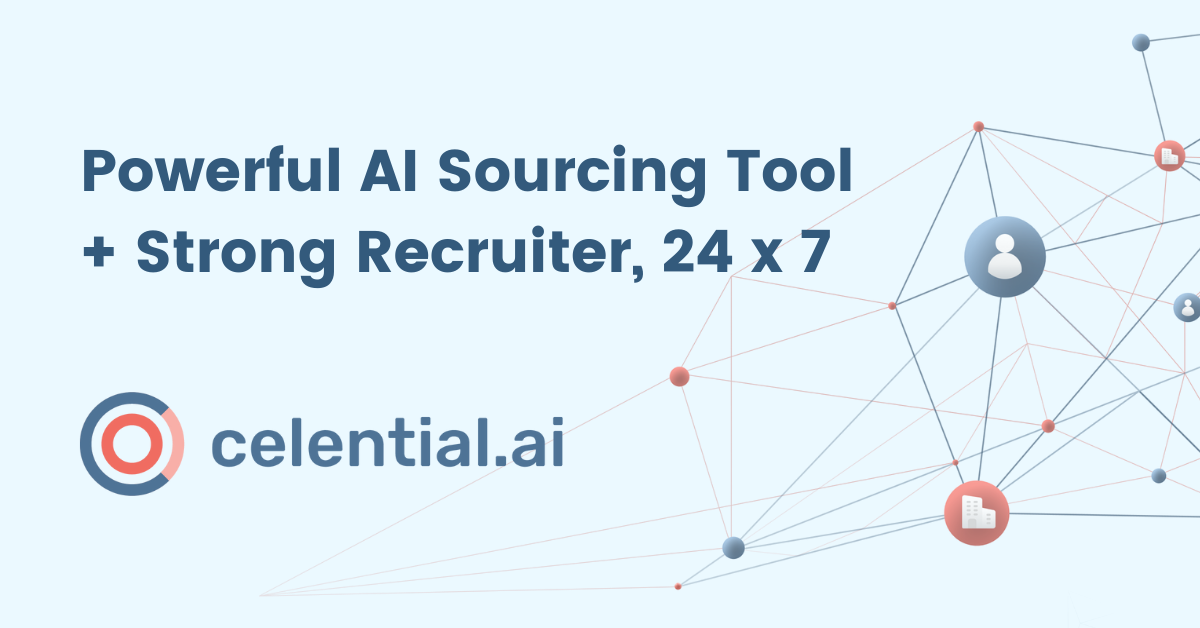 At Celential.ai, we like to think of our solution as a strong recruiter + a great outbound recruiting tool. There is no ramp-up time, and all the talent acquisition team has to do is put in the job description, and we will start delivering 10-20 high-quality candidates ready for interviews within the first month.
How is this possible?
First, our AI system takes a deep understanding of candidate backgrounds and job requirements through a 15 M+ talent graph covering the U.S, Canada, Latin America, and India. It then reveals hidden job requirements and inferred skill proficiencies for candidates.  
Second, our Virtual Recruiter activates top passive talent through hyper-personalized messaging at scale. Our system engages potential candidates with emails customized to each person and opportunity, resulting in higher response and present-to-interview rates. Our dedicated account managers also work closely with clients to ensure a streamlined and accountable process.
Pros
Zero time investment or learning curve for customers
Start receiving high-quality and engaged candidates for interviews in an average of 3 days
Integration with applicant tracking systems
Free up recruiting teams to focus on quality candidate relationships
Improves employer branding through the quality and thoughtfulness of outreach
Offers a lite version where all you need to do is provide a job description, and their AI-powered technology will generate a highly-targeted candidate list.
Cons
Currently only available for technical and sales roles based in the U.S., Canada, Latin America, and India.
 
Pricing
Marketplace Model
This is where candidates and companies meet and exchange information to ultimately make a hire. Companies pay a subscription fee, and artificial intelligence and machine learning are used to provide them with the best candidate fits based on their job postings.
Since the company targets talent pools of active candidates, it is easy to get their attention. However, it is just a meeting place, so recruiters/hiring managers will still have to do the heavy lifting to line up interested candidates for interviews.
Candidates on their platform are a tiny fraction of the talent pools companies want to target because they don't include passive candidates. For the best candidates, there will always be heavy competition, and closing them is extraordinarily hard. This is particularly true when you target engineers with 4-10 yrs of experience.
This AI recruitment software is best for companies with large talent acquisition teams with the capacity to conduct the sourcing and recruiting process for these products.

Hired is a platform that seeks to bring employers and job seekers together. Employers create a company profile and browse candidates that answer 95% of requests. It has a broad database of top-level technical talent. They support 50+ roles in 17 cities worldwide. They aggregate candidate data and job descriptions in one simple-to-navigate platform.
Pros
Candidates that are actively looking, engaged, and have quick response times
Extensive candidate data
Diverse talent features
Good for larger companies
Nice UI/UX
Cons
Significant competition on the site from other big-name companies makes it difficult for small to medium companies to attract top talent.
Less effective for candidates with specialized skillset: few job candidates available, and salary asks are high
Pricing

Underdog is another marketplace platform, but they primarily serve privately-held venture-backed startups and larger technology companies with startup-like teams and job opportunities. They turn away more than 50% of the startups that try to join.
Candidates only have to submit one application, and the website does the rest of the work by curating lists that are sent out to their customers. They specialize in all types of tech roles, from product manager to data science. About 30% of candidates on the platform identify as underrepresented groups. They also have an option to find vetted recruiters.
Pros
A wide variety of skill sets and roles are available
Since candidates can only stay on the platform for 30 days, they are responsive to recruiter outreach and warmed up for interviews.
Diversity selection features
Good for larger and trendy startups
Cons
The exclusivity makes it hard for small to medium companies to access the talent
Less effective for matching software engineers for job openings or judging job fit
Talent is centralized around major tech hubs
Pricing
AI Recruiting Platform Model
In the AI recruiting platform model, talent acquisition teams create an account, log in, and do their sourcing within the platform. They often have large databases extracted from the internet and use artificial intelligence to empower their search features and candidate matching.
However, these tools still require companies to hire or train their recruiters/sourcers to use the products diligently and effectively to get desired results. It is challenging to find good recruiters, especially in a talent shortage. It can also take 1-2 months to complete onboarding and start producing results.
So, think of these options to augment the sourcing abilities of a well-established talent acquisition team and be prepared for a significant integration/ramp-up period before finding the right candidate.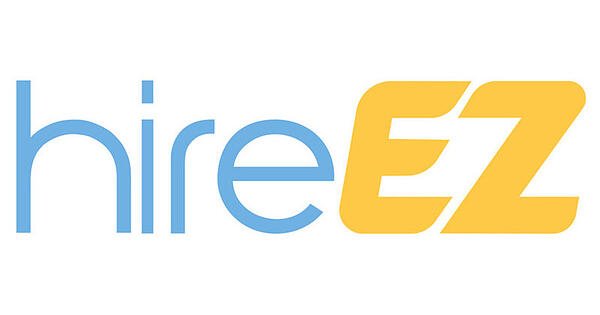 One interesting fact about HireEZ (formerly Hiretual) is that their artificial intelligence search engine is similar to LinkedIn's. You can reach out to candidates using direct communication via email or even a phone call instead of sending In-mails as the platform gives you contact information.
HireEZ has some excellent functions, but the major one is that it can extract passive candidate contact information across numerous platforms for about 700 million professional profiles. Their artificial intelligence search engine helps you find the right candidate with its unique boolean search function. Their AI recruiting software can be tailored to suit your business needs as well.
Pros
Massive database of candidates
Suitable for companies of all sizes looking for a scalable, AI-powered talent sourcing solution
Easy to find diverse candidates
Cons
No way to personalize outreach at scale for candidate relationship management
No two-way integration with applicant tracking systems
No mobile app for managing your talent acquisition process on the go
Need to invest significant time in learning the tool
Pricing:
Free plan – 7 days free trial
Professional Plan – A discounted rate of $149 per month
Custom Plan – price on application.

Seekout has a contact base of over 400 million candidates sourced from public pools. They also have the search capacity to find and filter over 600 million more.
Its powerful AI-driven search finds the top passive candidates for a particular role, with boolean query support and customizable filters. This recruiting platform is made for hard-to-find industry-specific talent. They can build profiles for engineers solely based on contributions to different code repositories on Github.
Pros:
Great search algorithm and "power filters"
People and market insights great for sourcing diverse candidates
Sourcing of candidates outside of LinkedIn
Cons:
No contact details or nonvalid provided with candidates
Long loading times
Some of the profiles are outdated
Pricing:

Used by both startups and large tech companies such as Pinterest, Lyft, and Twilio, Gem's platform aims to increase the productivity of recruiting teams to source faster, improve response rates, and manage relationships with passive talent. Customers have hired over 5,000 passive candidates through Gem.
Gem integrates with LinkedIn and companies' applicant tracking systems to simplify workflows by automatically sending and tracking Linked InMail and regular emails, providing outreach analytics, and managing the talent pipeline. Gem is best for businesses with hiring teams looking to expedite their candidate outreach practices.
Pros
Intuitive to use and includes all of the outreach basics for early-stage startups
Email campaigns and reminders; ability to send on behalf of leaders across the organization
Strong analytic capabilities for email campaign data
Good customer service
Cons
The email finder tool does not provide accurate results
Difficult to visualize the current candidate pipeline and outreach analytics all in one place
The personalized email template lacks rich customization features
The UI has not been updated in sometime
Pricing
Depends on team size and required custom work. Available upon request.
No free plan or trial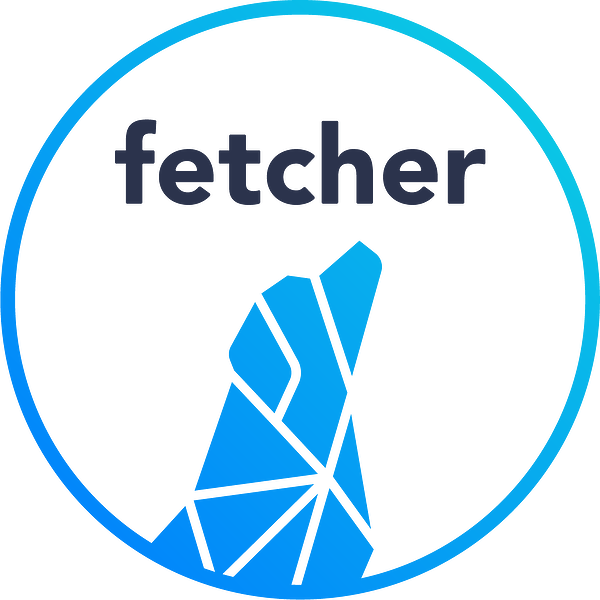 This sourcing tool is an automation engine that enables you to streamline the top funnel of tasks that would otherwise swallow large chunks of hours every time you need to refresh your candidate pool.
This is achieved by building a data pipeline from live talent profiles, generating an email using automation and templates, candidate support through tiered engagement strategies, and re-messaging. The platform is known for three things, source, email, and track to get results.
Pros
Blends the searching technology with the messaging capability with analytical options
Customer service is provided along with the app
Dashboard and UI are simple and easy to use
Cons
The software does not integrate with some ATS
Contact cards and resumes cannot be updated for candidate profiles
Occasionally slow response rate
Rudimentary personalization of email templates.
Pricing
Available upon requesting a demo
AI Recruiting Tools + Service Model
The AI recruiting tools and service model offers a platform plus service options that provide human support for your recruiting efforts.
The products use AI to scour the internet and find the best candidate matches according to a job description or search query. Recruiters can then use the tool to conduct outreach or organize their candidates.
These products don't act as a replacement for recruiters, and companies may still need to hire/allocate recruiting resources to use the tools effectively. The service options that provide recruiting support usually are not as well-developed as the software. The SaaS additions, such as outbound campaigns, use email templates with rudimentary personalization.
These options are best for a recruiting team that has experience with a variety of recruiting tools and can implement a complex solution.

This is an AI recruiting platform with a focus on talent sourcing. It builds a shortlist of quality candidates based on your job description. These shortlists come from the open web and your own ATS/CRM. The platform includes a fully-integrated candidate engagement suite that permits you to quickly and easily reach out to these top talents, ask them screening questions and schedule the relevant candidates with your recruiters. It also offers a full-service model that can provide up to 100 qualified and vetted candidates for each job you submitted with the help of its recruiters.
Pros
Customized integration with CRM/database
Combines sourcing and contacting
Suitable for large companies with a large volume of internal candidates in an overwhelmed ATS
Cons
Contact information is often inaccurate or outdated for the free option, and limited credits are provided
Many candidates are passive and not responsive to emails
Problems with AI search affecting the accuracy of candidate profiles sourced
No filters to aid search
No live demos or free trial, limited customer service
Pricing:
Arya pulse: starts at $199 per job
Arya Quantum: available upon demo request

Over 600 customers, including Paypal, Sony, and Wayfair, use Entelo's recruitment automation platform to source and contact candidates on the move. By using Entelo, recruiters can boost their open and the reply rates for candidate outreach.
The diversity features are a particular strength of the platform, including a one-click diversity filter, anonymization of candidate information to eliminate unconscious bias, and inclusive language alters in the messaging creation tool.
Pros
Ability to uncover email addresses
Diversity search tools
"Send on behalf of" feature
Tracking feature to see if and when emails are opened
Cons
Expensive, particularly for multiple seats — hard to achieve ROI without a heavy recruiting load
Not a replacement for LinkedIn Recruiter
Less effective for niche requirements or specialized skills
Does not track which profiles have already been viewed
Some candidate info is out of date
Pricing:
Available upon requesting a free trial
Why do companies prefer Celential over AI sourcing tools?
The other products on this list require intensive integrations, learning curves, and time investments.

Companies prefer Celential because they don't have to hire more recruiters to use the service or hold training sessions. They simply give us their job requirements and we come back in a week with a list of the best passive talent available on the market. 

Celential.ai offers you the flexibility to scale up and down your recruiting efforts instantaneously as your hiring needs shift. We offer:
80% present-to-interview ratio. Hiring teams accept 80% of the candidates we submit for interviews on average.
3-Day average turnaround. You receive warm talent ready for interviews in 1-5 business days.
50% cost saving. Our 'Virtual Recruiter' helps clients save 50% recruiting costs on average compared to other hiring methods.
Sign up for a free trial to start receiving top tech talent this week!