Diversity is increasingly important to talent teams in 2022, as the Millennials and Gen Z professionals coming to dominate the workforce are both more diverse and care increasingly about building diverse workplaces as well.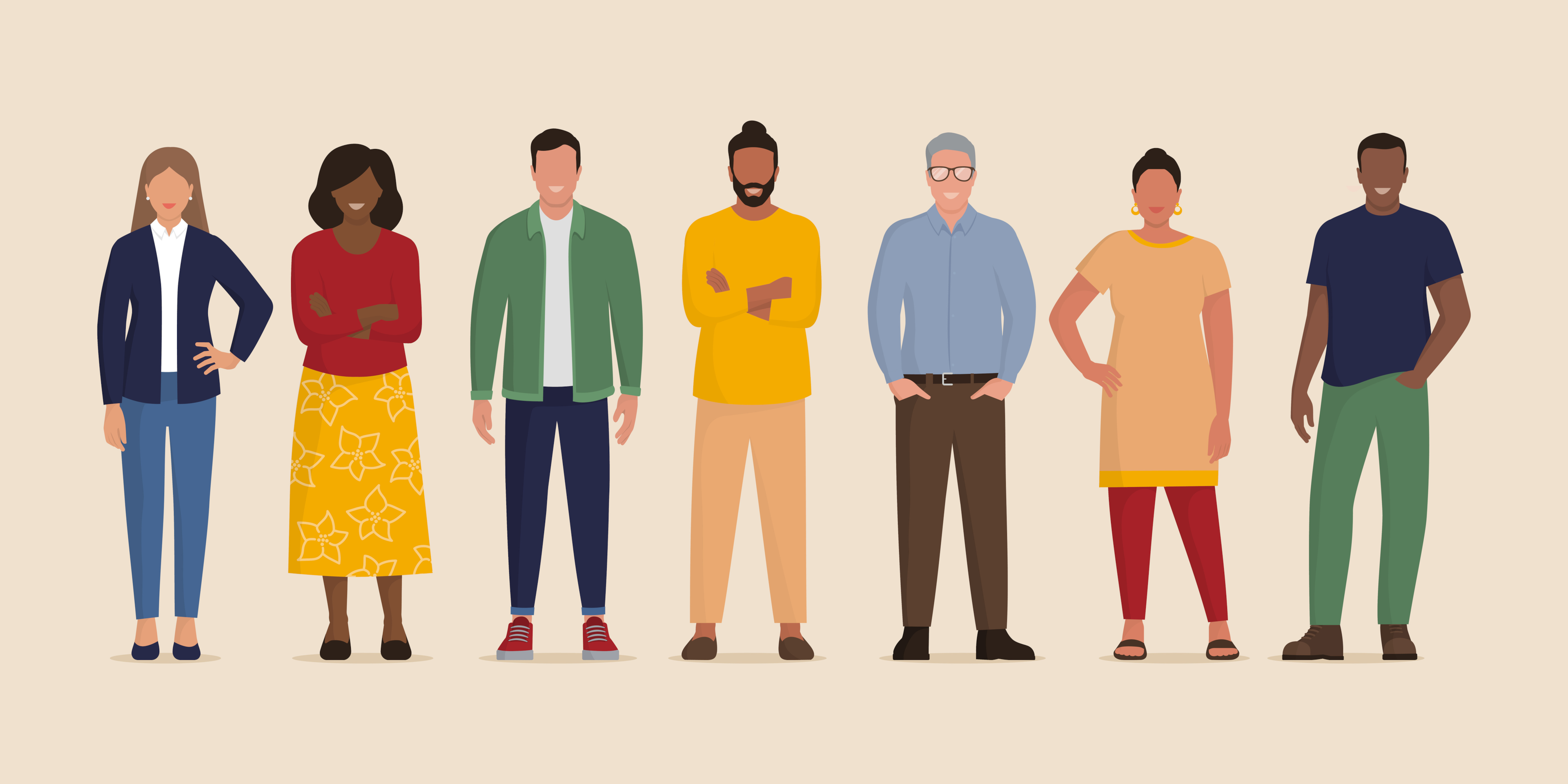 Diversity isn't just necessary to attract tech talent and stay relevant to customers, it also has an impact on a company's bottom line. Diverse teams perform and innovate better, benefiting companies that participate in building a more inclusive industry.
However, most tech companies are still struggling with their diversity initiatives. After years of big promises but little progress, only 5% of software engineers are Black, only 7% are Hispanic/Latino, and only 22% are women.
However, it's more than possible to find qualified diverse talent to hire with the right tools.
In this guide, we'll break down 2022's nine best diversity sourcing tools to help you determine which option is right for you.
What are diversity sourcing tools?
Diversity sourcing tools help you find, contact and engage professionals to build a pipeline of qualified, diverse candidates. That includes:
Diversity Recruiting Platforms that house candidate profiles to source or otherwise help you connect with diverse professionals
Diversity Recruiting Tools that help you uncover and eliminate bias in your recruiting process
Full-Service Solutions that deliver top candidates without any effort on your part.
The best diversity and inclusion sourcing tools in 2022
Let's dive right into the best diversity sourcing tools in 2022.
Full-service sourcing model:
These diversity recruiting solutions handle the search, matching, and outreach to talent for your open roles. With top-of-the-funnel sourcing taken care of, your team is freed up to concentrate on moving candidates through your interview process and closing hires.
#1 Celential.ai
Celential.ai was founded by engineering leaders who faced challenges building top-quality, diverse engineering teams at tech companies like Salesforce, VMWare and Zynga. Realizing that traditional recruiting methods were failing, they created an AI talent sourcing solution able to make insights like a human recruiting expert.
Once companies sign up, they only need to submit their open roles and they will start receiving a list of qualified candidates ready to interview.
How is it possible? Celential's talent graph consists of over 15,000,000 candidate profiles from the US, Canada, Latin America and India. It aggregates data from thousands of sources, enriched by Machine Learning models custom-built for tech recruiting and diversity sourcing, to find the most accurate matches to a job description.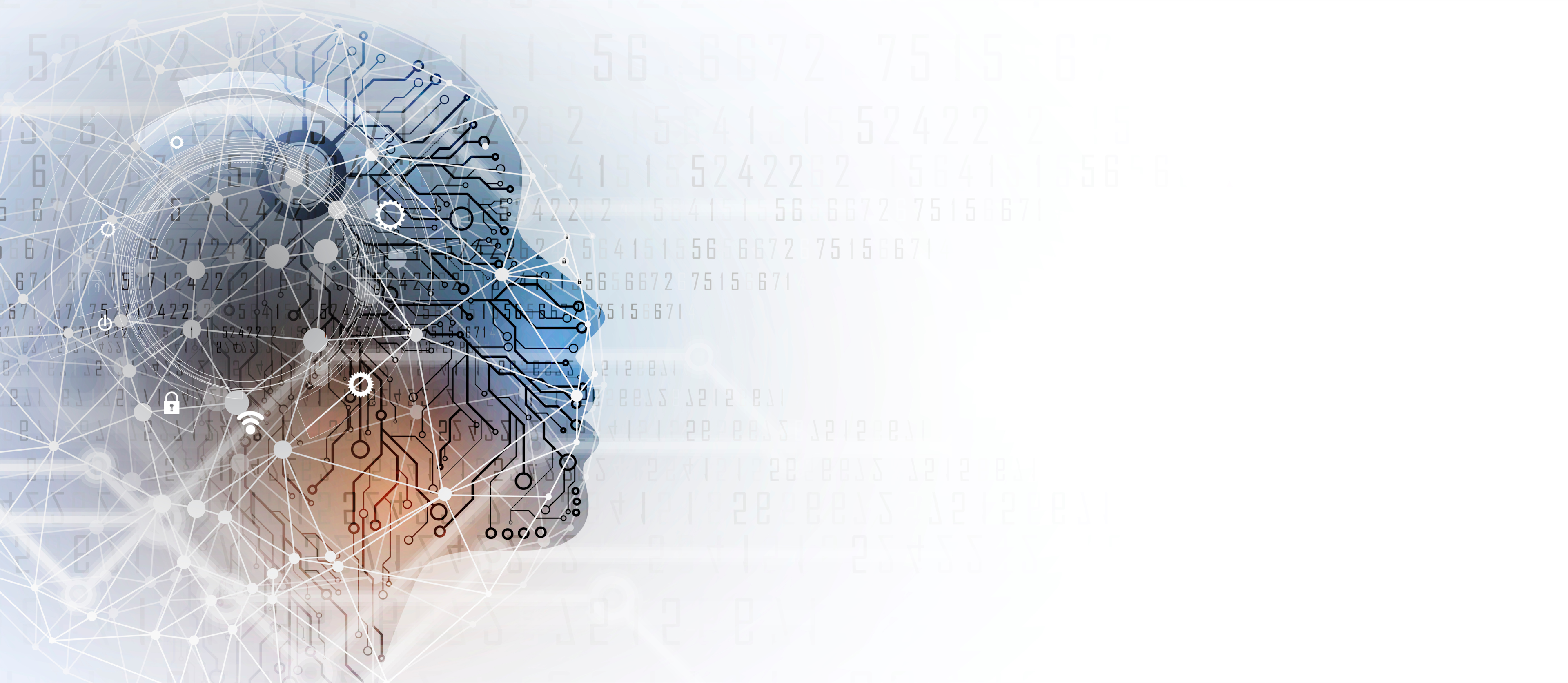 Once their AI discovers a mutual fit, it then creates a unique personalized pitch message and contacts candidates on your behalf. All that's left for hiring managers to do is say yes or no to candidates (through email, Slack, ATS, or Celential's customer portal, which provides additional insights into role specialization, skill specialization, career trajectory, domain experience, and the other key info you need to make a decision).
Many recruiters spend around half their time sourcing qualified candidates, so automating this process can have the single greatest impact on ROI.
Pros:
Qualified, diverse talent delivered to your inbox within 3 days
70-80+% of candidates presented for interviews are accepted by hiring teams
Dedicated human customer support
ATS and workflow integration
Flexible plans to scale sourcing up and down depending on hiring needs
Cons:
Currently only available for technical and sales roles
For more on the best sourcing companies in 2022, check out our blog.
Diversity recruiting platforms
If your team has plenty of bandwidth, you might consider a diversity recruiting tool to find candidate profiles. Diversity recruiting platforms might be as simple as a candidate database; other solutions vet and connect you with candidates directly through partnerships.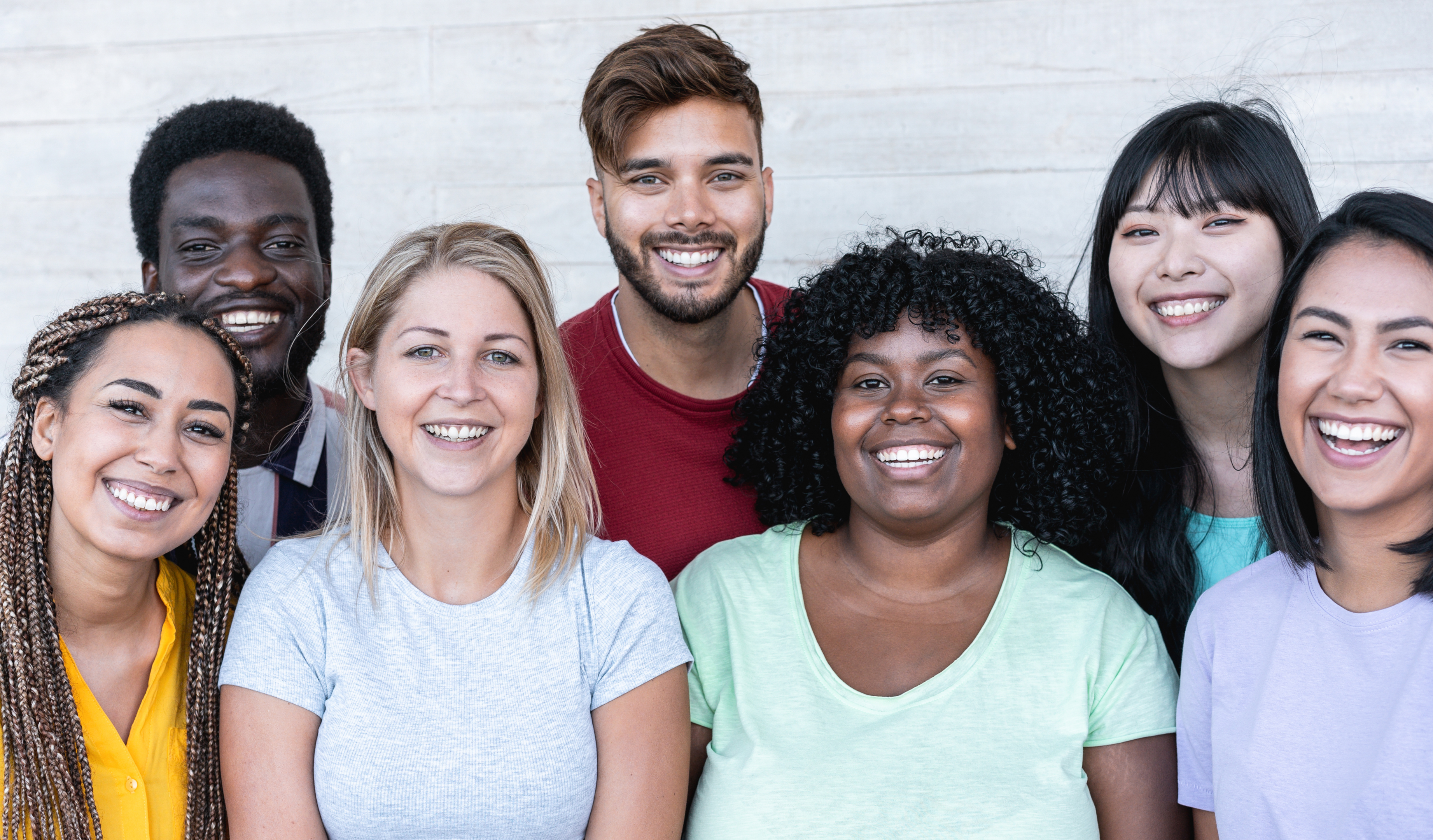 It's important to consider a variety of these platforms to ensure your workforce represents the full spectrum of diversity.
#2 Jopwell
Jopwell helps bridge the gap between the desire to recruit and hire underrepresented talent, and the lack of diversity sourcing tools to reach communities of color at scale. 98% of the ​​potential candidates on Jopwell self-identify as Black, Latinx, and/or Native American, and the company covers all levels of seniority from internship to entry-level to experienced positions.
Jopwell provides two-way services for both companies and job seekers. For employers, its platform helps build pipelines of talent and more inclusive, equitable workplaces.
The site also helps connect professionals with relevant opportunities, allowing them to advance their careers, fulfill their potential, and find jobs they love. 51% of candidates who received offers say they were "unlikely" or "very unlikely" to have applied without Jopwell.
Pros:
Resume database and sourcing portal
Account management support
Community events and networking opportunities
Diversity-targeted marketing for open roles
Cons:
Hiring fees can be expensive

#3 Women Who Code
Women Who Code is the world's largest community supporting women in tech.
Since its establishment in 2011, WWCode has hosted more than 14,000 free technical events, workshops, and conferences for its 290,000 members. The organization also provides opportunities for mentorship and networking to women in software engineering. And, 80%+ of its members report that the community has had a positive impact on their careers.
Employers can hire women for their tech, software engineering, and executive roles with Women Who Code in a variety of ways. Its job board allows direct engagement with the platform's hundreds of thousands of members. Organizations can also boost their diversity hiring by being featured in WWCode's weekly newsletter and social media.
Pros
Extensive reach to women in software engineering
Community events and network opportunities
Subscriptions and customizable plans for diversity recruiting
Access to hiring best practices for transparent and thoughtful recruiting
Cons:
Recruiting features and offerings are light compared to other diversity sourcing tools, and WWCode has only a job board rather than a candidate database
#4 AbilityJobs
Teams who hire individuals with disabilities benefit from increased productivity, retention rates, and workplace safety. However, these individuals are often overlooked when it comes to employers' diversity, equity, and inclusion initiatives.
That's where abilityJOBS comes in, as the largest searchable resume bank of talented persons with disabilities. AbilityJOBS helps connect employers with this community to improve their culture, and business outcomes, and discover valuable, untapped potential. It has also helped hundreds of thousands of talented individuals with disabilities find jobs with leading employers.
AbilityJOBS offers both job posting and a platform for sourcing candidates from its database. It also offers employers resources for improving their diversity and accessibility policies, as well as branding opportunities for employers seeking to hire individuals with disabilities.
Pros:
Extensive resume database and dedicated tool for candidate sourcing
Subscriptions for unlimited job postings
Virtual career fairs
Media support and brand building opportunities
Cons:
High fees for access to candidate resumes and employment postings
#5 VetJobs
If you're looking for diverse, adaptable team players, you might consider hiring a veteran. 41% of veterans identify as members of minority groups, and their diverse experiences can be an asset to high-performing, innovative teams. Service members and veterans tend to have more education and leadership experience than the average employee, yet are more likely to be unemployed.
VetJobs is seeking to change that. Founded with $323, in military housing, at the outset of the Iraq War, it has since facilitated tens of thousands of hires.
VetJobs works to expand employment opportunities for veterans through one-on-one employment placement assistance, skills training, as well as resume and interview assistance. For their part, employers can partner with VetJobs to connect with qualified, vetted, and prepped candidates.
Pros:
Candidates are coached and prepared by VetJobs in in-demand tech skills
Pool of over 350,000 candidates
Provides resumes and reviewed applications to recruiting team partners
Unlike other job boards, employers can post roles at no cost
Cons:
The platform isn't specifically diversity-focused, though it houses many diverse candidate profiles
Diversity recruiting tools
Though you can't source candidates directly with a diversity recruiting tool, they are a must for building your brand to attract a diverse workforce and retain your employees. They can help with all aspects of recruiting, from JDs to outreach messages to candidate screening to measuring your DEI progress.

Here are our favorites:
#6 Ongig
Unintentional use of biased words cause tech employers to miss out on top candidates.
Job ads for male-dominated careers like engineering tend to code masculine, a Harvard University study found. These ads left women with negative impressions of gender diversity, career appeal, and feelings of belonging.
The good news is that solutions like Ongig can help you evaluate your job postings for bias. Ongig helps you identify words that are turning off talent from underrepresented groups — and determine what you need to fix to appeal to such candidates.
Ongig also helps you turn "boring and biased job descriptions" into effective and consistent ones with custom JD templates and a "missing sections" scanner that shows you if you've left out key information candidates care about (e.g., salary, benefits, diversity, or mission statements).
Pros:
Gender, race, disability, age, neurodiversity, LGBTQ+, and other bias elimination
Neutral and inclusive languaging suggestions
Job posting template builder
Job description readability score
ATS integration for streamlined workflows
Cons:
Ongig's software can catch words that often tend to biased, but typically can't evaluate complex ideas and context for exclusionary language
#7 Textio
Textio is on a mission to fight sexist, racist, ageist and ableist language and unconscious bias in recruiting. Writing is becoming increasingly central to recruiting in the Remote Work era. And, the language in your outreach can send a clear message to candidates about your company ethos.
Textio's solution uses natural language processing, text analytics, and machine learning to help recruiting teams quickly optimize job posts, candidate outreach and social media with inclusive, on-brand language. As a result, organizations see their percentage of diverse applicants start to climb.

Once they have made hires, employers can also use Textio to keep their branding inclusive and help retain diverse employees. It recently released a new performance feedback tool to help support fair and effective development for employees by coaching managers to give bias-free and actionable feedback.
Pros:
Text optimization tool, powered by ML algorithms
Inclusive, bias-free languaging suggestions
Inclusivity scoring for various types of writing
Employer brand report
Performance feedback tool
Cons:
Ultimately, talent acquisition teams still have to come up with the "secret sauce" of messages that attract interested, diverse candidates
Diversity Hiring Tools
A diversity hiring tool applies to the evaluation step of your hiring process. Even if two candidates receive the same score on a coding test, there is a possibility for unconscious bias to affect a hiring manager's decision. This could happen because some people are predisposed to choose a candiate that they can relate to over a person who they have nothing in common with. Despite using diversity sourcing tools to create a diverse candidate pipeline, the final hire depends on the hiring manager. Here are a couple of options to eliminate bias from your evaluation procedures.
#8 Pymetrics
Pymetrics uses data-driven behavioral insights and AI to create a more effective, fair and bias-free hiring process.
The company was founded by neuroscience experts who noticed the difficulty many students had dealing with the recruiting process after graduation. Though recruiters often rely on grades and test scores to determine the best candidates to hire, these metrics are biased against minorities and correlate poorly with job performance.
So, they set out to build tools that could better measure cognitive and emotional strengths and abilities. Candidates play a series of games that measure traits like work ethic, emotional intelligence, and quantitative reasoning. Employers can partner with Pymetrics to receive profiles that are matched to their own company's requirements and values, and connect with diverse candidates they may not have otherwise considered.
Pros:
Tools for skills evaluation and matching of talent
Game-based assessments for high candidate engagement
Open-source AI algorithm for evaluating candidates
Prebuilt and custom APIs for ATS integration
Cons:
Some candidates may be put off by the nontraditional approach to assessment and drop out of the process
#9 Diversio
70% of companies agree that diversity is very or extremely critical, yet many leaders are unsure where to start in improving their company's approach.
That's why Diversio was created. The platform uses artificial intelligence and data analytics to analyze the state of an organization's diversity progress, then creates a detailed, actionable plan with evidence-based recommendations.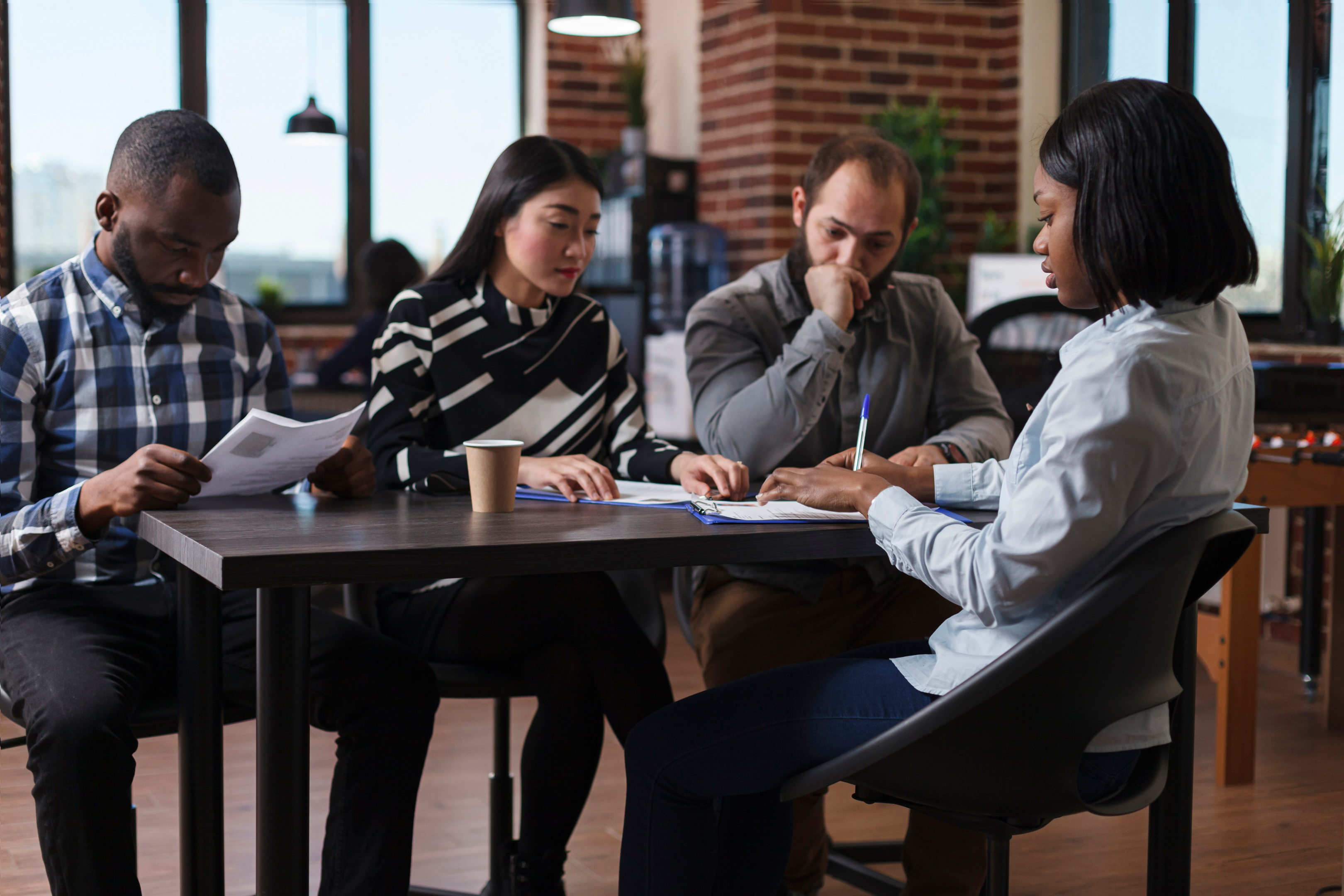 It starts with survey data from employees, analyzed by Natural Language Processing. Diversio's platform is able to identify concrete problems and pain points, such as a biased recruiting process or lack of diverse candidates in the funnel. Its recommendation engine then generates a list of specific action items for employers to take.
The tool also allows organizations to track their progress, for accountability and accelerated progress. And by improving their workplace culture, organizations can improve their employer brand for higher recruiting success.
Pros:
Simple and fast DEI reporting and analytics
AI-powered recommendation engine and diagnostic tool
Results tracking over time
Industry benchmarking to compare progress with competitors
Cons:
Many of Diversio's tools and analytics aren't recruiting-specific
Wondering what other parts of the recruiting funnel you can automate with AI sourcing tools? Our blog has you covered.
Why do companies prefer Celential.ai over other diversity sourcing tools?
The other products on this list require intensive integrations, learning curves, and time investments.
With Celential, companies don't have to hire more recruiters to use the service or hold training sessions. They simply give us their job requirements and start receiving the best passive talent available on the market, ready to interview, with no additional work on their part.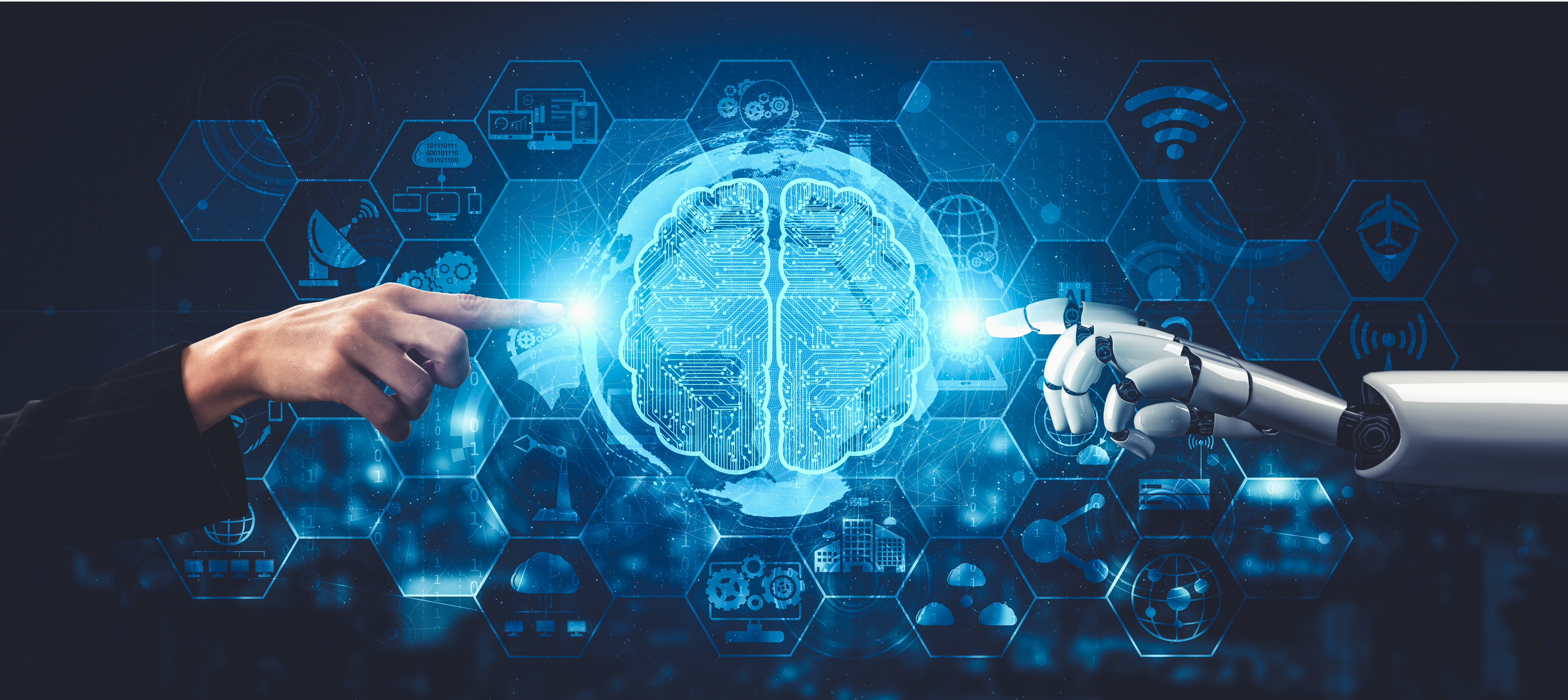 We offer:
3-Day Average Turnaround. You receive warm, high-quality talent in 1-5 business days
80% average acceptance rate for competitive, specialized roles like Fullstack, Backend, Frontend, Data, DevOps, and Machine Learning engineers, Tech Leads, Architects, and Managers
Instant flexibility to scale up and down your recruitment efforts as your hiring needs, role priorities, and budget shift during these uncertain economic times.
Sign up for a free trial to start receiving top tech talent ready for interviews!