It's hard to overstate the importance of diversity in tech. Diverse teams are up to 70% more likely to successfully engage with new markets, have more effective discussions with fewer mistakes, and regularly outperform more homogeneous teams financially.
However, you may have trouble filling your talent pipeline with diverse tech candidates, particularly given the homogeneity of the tech scene at large. That's why we've put together some strategies for you to expand your hiring search and think outside the box to know how to find diverse candidates.
What is diversity hiring?
Diversity hiring is about eliminating as much bias from your hiring procedures as possible to identify the highest-potential individuals. To push for more diversity in recruiting process, you need to ensure that each step of your pipeline is free of discrimination based on age, gender, ethnicity, religion, sexual orientation, or other candidate traits.
For existing companies that don't already have a diverse workforce, this can feel like a chicken-and-egg problem: being able to spot bias requires access to the same diverse viewpoints that they already lack. Solving it requires a meaningful push to investigate existing issues with diversity, but it can be difficult even to know where to start.
With that in mind, we've designed these recruitment strategies to address the problem in two ways: to show the kinds of hard internal questions you can ask about your existing employer brand, job postings, and strategies for finding diverse job seekers, and to direct you towards the external resources that can help you better understand how much diversity you have in your existing team members, connect with underrepresented groups, and attract the diverse candidates you'd otherwise miss.

Why does the tech industry need diversity hiring?
The tech industry at large is badly poised to enjoy the benefits of having diverse employees that we opened this article with. According to our own 2022 Gender Diversity in Software Engineering report (and our summary writeup on it about the percentage of female software engineers in 2022), women account for only 21% of US software engineers, with a significant drop off to 17% and 15% for director and VP-level jobs.
Other recent research has found that Black and Latinx Americans are roughly as poorly represented in the industry; making up 7 and 8% of the workforce respectively, there are about half as many people from these racial demographics in tech as one would expect based on the US population at large.
And it's possible the reality is even worse than the existing data. In surveying gender diversity amongst the 15M+ engineers in our talent graph, we found that 21% of software engineers were women compared to the oft-touted 25% from other research.
So this isn't an abstract or theoretical problem: the tech industry at large is hurting badly enough for diverse employees that it should be a top priority for hiring teams to identify the hiring goals, write the job ads, post to the job boards, and access the professional networks that will permit them to diversify adequately.
Six DEI recruitment strategies to find more diverse tech candidates in 2022
Below you will find 6 sourcing and recruiting strategies to find and attract diverse tech candidates to your company. These examples come from our own experience helping companies hire diverse candidates for their engineering and sales teams.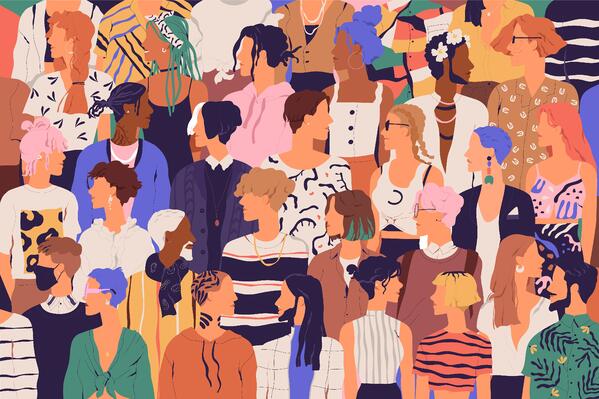 1. Identify gaps in your hiring process and make a plan
These days, we have access to data collection and analysis software to cut down the legwork you have to do, but the general game plan remains the same: ask employees for optional diversity metrics (in accordance with legal requirements) and start tracking diversity statistics in your ATS or equivalent candidate organization system. This will give you some benchmarks and let you identify your hiring biases.
Regarding asking existing employees for diversity metrics, it's important to recognize that who you already have influences who you're likely to find in the talent pool. Thanks to LinkedIn, it's easier than ever for job seekers to see who they'll be working with at your company–particularly if they're already on your company's LinkedIn for your job postings.
Even if you aren't monitoring how well you're not only representing, but also retaining and promoting employees from diverse backgrounds, there's a real chance prospective talent will notice a lack of inclusion. It's wise to head off any skepticism from candidates about your company's commitment to diversity by being able to acknowledge and speak to any existing gaps.

Otherwise, you risk candidates self-selecting out of working with you because they don't think there's a meaningful chance of advancement with your company.
And as far as who you're reaching out to and giving interviews to yourself? Maybe you're defaulting to younger candidates, over-representing certain racial demographics, or under-representing hiring channels outside of your existing employees' professional networks.
We've seen the last of these play out in real-time with our customers at Celential. Having secured a round of funding that permits them to scale hiring rapidly, customers will come to us because they find themselves lacking innovation since they've relied heavily so far upon a talent pool that is more or less internal. Whatever the case may be, the statistics you identify will be a big asset in making conscious progress toward balancing your hiring approach based on the facts you've uncovered.
2. Make a push for more inclusive employer branding
Now that we've established where your team stands internally, it's time to polish up your outward-facing branding, too. Take a look at what you're putting out to potential candidates on social media, job sites, and your own website.
Where can you make improvements? Inclusive word choice and JDs (we'll discuss this in more detail next), featuring a wide variety of employee spotlights and testimonials, and organizing a diversity report are just a few ways you can signal to prospective hires that diversity is important to your organization.
You may have heard of the Seven Touch Rule in marketing — the idea that you generally need at least seven interactions with an entity for them to become a sales-qualified lead and want to do business with you. You can use a similar touch-point approach when it comes to cultivating diversity in your employer branding: pretend you're a candidate interested in your organization and see how many diversity messaging touch-points you encounter.
One recommended path? Try going to a social media post with a link to your website landing page, then your missions or values section, and finally the careers page with job descriptions. If you have too few diversity indicators by the time you hit the end of that path, go back and keep iterating until you're confident that anyone encountering your branding material will come away from it remembering that you have a commitment to diversity hiring and inclusivity.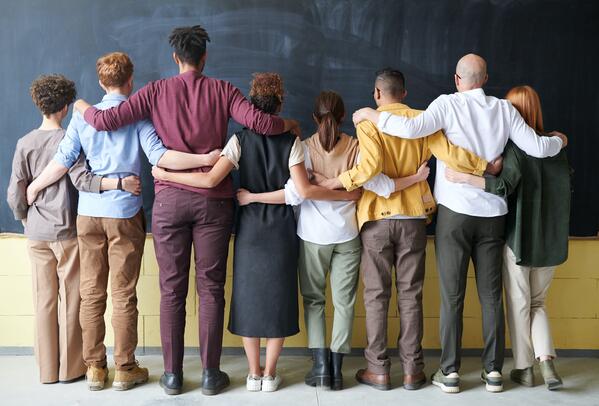 A few examples of actions you can take:
Contract someone to translate your main website pages into various languages that you think are important to your business.
Be transparent about diversity practices you're incorporating into your hiring process — and if you aren't, talk about what's in the works and be sure to follow through on those claims.
If you already have diversity initiatives in place, advertise them! As one example, display diversity reports on your website and careers page. Beyond associating your employer brand with commitments to diversity, this gives diverse candidates the means to evaluate how strong your commitment to diversity hiring is for themselves.
Social media is often the first touch-point for potential candidates, so spreading the word about the work you're putting in on DEI efforts as well as some employee highlights can do a lot for your brand perception and attract diverse talent.
As a broader takeaway, we'd point out that you want to break down your employer branding efforts into as many little pieces as possible. As elsewhere in life, one big grand gesture isn't going to cut it if you want to convince people you're sincere.
Certainly, seize on appropriate opportunities to announce your efforts to hire diverse candidates loudly, but understand that the day-to-day opportunities to create multiple touchpoints are at least as important in the grand scheme of things.
3. Create inclusive job descriptions
Job descriptions, or JDs, are often the first opportunity you have to make a good impression on prospective talent, so making sure your JDs are helping you find and attract diverse candidates is a top priority.
Inclusive JDs encourage as many qualified applicants to apply as possible, so incorporate these adjustments to do so:
Avoid gendered language such as "him" or "her" in favor of the more inclusive "they."
Leave out unnecessary industry jargon. The next great engineering talent may not have had years of experience in a role, and confusing terminology could discourage them from applying.
Use a dyslexia-friendly font — or better still, offer an accompanying video for those who struggle with bodies of text. After all, many great programmers are dyslexic.
Indicate what you're doing as an organization to support DEI. Broadcasting your company values as well as the details of your DEI initiatives is a crucial component in bringing diverse talent to you. By making it clear that you welcome and encourage diverse applicants and diverse thinking, people who fit that bill will note your commitments and seek you out.
4. Leave no stone unturned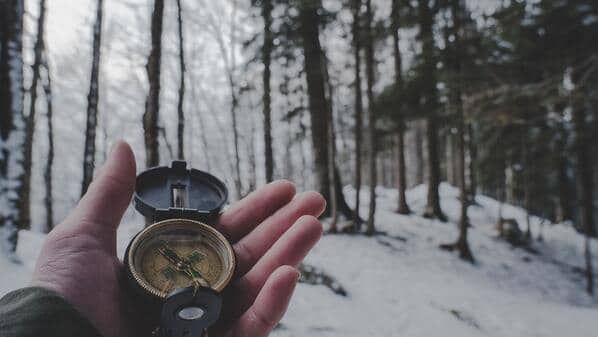 If you look for new candidates where you've always looked, you'll find the candidates you've always found. Finding diverse candidates means moving outside of "business as usual."
Employee referrals can be a huge help or hindrance. After all, if your workforce is already culturally homogeneous, too many employee referrals can reinforce that collective identity.
Consider the full range of possibilities for recruitment:
Think carefully about the skills you really need your talent to have, and then explore other talent pools that utilize these skills. For example, some companies find outstanding staff by recruiting former military personnel. The military is a diverse source of talent, with one-third of active personnel identifying as a racial minority. You might start your search by posting a job with your newly revised job description with an organization like VetsinTech or USTechVets and reaching out to other veteran employment services to spread the word about your hiring search.
Non-traditional programs like coding boot camps or apprenticeship training organizations enroll many diverse candidates due to their affordable pricing, flexible scheduling, and scholarship opportunities. These lower barriers to entry contribute to increased candidate diversity in two ways. For one thing, they're more accessible for people from underrepresented and underprivileged groups for whom a traditional four-year computer science degree may be out of reach. For another, they're much more manageable for mid-career professionals of all backgrounds seeking a career change. Considering candidates from these non-traditional programs can foster a diverse workforce both by increasing demographic diversity and diversity of thought.
You may also assign a champion in your team dedicated to diversity recruiting or leverage external recruiting services or consultants that specialize in sourcing diverse candidates.
Sometimes the most direct approach can be the most effective. If you're up for the organizational challenge, your organization could actually host a diversity hiring event with a particular welcome to diverse candidates. If you've done the prior work to establish your organization as an inclusive one, there's no telling how many qualified, diverse candidates you might be able to source from an event like this.

5. Form partnerships with diversity-affiliated channels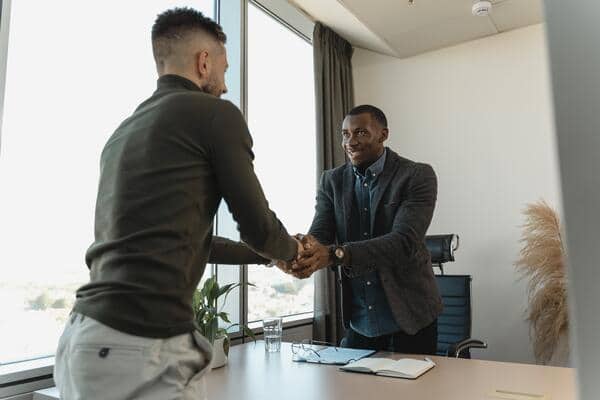 Beyond that, your organization has the option to work alongside groups and networks specifically geared toward establishing diverse pipelines for companies and creating opportunities for underrepresented talent. You can start by looking online for institutions in your local area but if you're supporting a remote work environment, you can put out queries to organizations in whichever locales you're interested in.
A few possible approaches you might pursue:
Partner with Historically Black Colleges and Universities (HBCUs) to create talent pipelines and internship opportunities for their STEM graduates.
Colleges, high schools, and even youth groups are likely to be full of the upcoming talent that represents the future of tech. Connections and outreach programs like these may take a little time to come to fruition, but they show a long-term commitment to DEI and social justice.
Check out organizations and partners that support diversity in technical hiring, such as Hackbright Academy, Code2040, TechHire, Hack Reactor Telegraph Track, Black Girls Code, Dream Corps Tech, Jopwell, Per Scholas, and Black Tech Pipeline.
As we've mentioned a couple of times now, there's an element both of quality and of quantity to efforts to hire diverse candidates. Don't expect to be able to reach out to one or two potential partners and call it a day. Budget time to explore connections with a variety of groups.
6. Consider diversity recruiting software
If you're in need of a couple of ideas for people analytics software, Datapeople and intelliHR have solutions to manage and parse your data to figure out what diversity-conscious changes might make sense for you.
Datapeople provides efficient software for crafting job postings that will attract candidates that might otherwise self-select out of your posting based on easily-missed nuances. For example, it'll flag the phrase "strong leadership" for revision as something known to deter women from applying.
But users habitually report that one of Datapeople's coolest features–the way it provides a single score for job ads based on how likely they are to attract diverse candidates–can sometimes lead to over-optimization for diversity at the cost of basic clarity.
It's best used as a way to expand one's sensitivity to this kind of language rather than as a sole authority on it. There are several software options like this that you can use to ensure your job description is truly inclusive. We also recommend analyzing your JDs using Textio and GenderDecoder to reveal subtle bias and for other advanced language insights.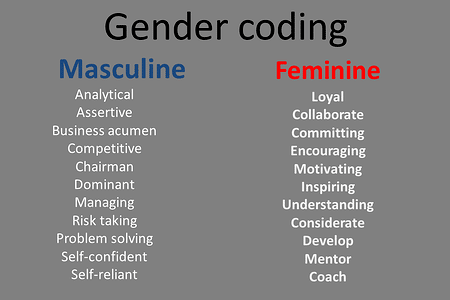 IntelliHR isn't a diversity tool per se, but it offers several solutions for reducing friction for employees to give and receive continuous feedback and feel empowered to schedule 1-on-1 meetings with management.
By reducing friction between management and individual contributors, you encourage employees to speak their minds on issues of diversity in the workplace and hiring that might otherwise go unsaid. Again, this is more of an indirect effect of using IntelliHR's platform than a core functionality of it, but the potential is there.
These software solutions can help you create inclusive job postings and foster the right environment for a diverse workforce. To actually find diverse employees amongst qualified candidates once you have those systems in place, we'd be amiss if we didn't mention the power of leveraging an AI sourcing tool to identify candidates from underrepresented groups at scale.
Please see our post on the best diversity sourcing tools for tech talent if you'd like to get up to speed on the state of the market for these kinds of solutions. We've also elaborated on the general AI sourcing tools market if you're interested in the finer points of how AI is relevant to this particular recruiting problem.

Interested in learning more about the gender gap in the tech industry? Download our report:

Celential.ai knows where and how to find diverse talent
If you're not sure where to find diverse talent — or if you struggle to attract candidates when you do — let us help. Schedule a free call with us today!
---
Research and editing for this piece was contributed by Lauren Dixon.