ChatGPT in recruitment is quickly emerging as an insanely powerful tool and the newest game-changer. But what is it, exactly?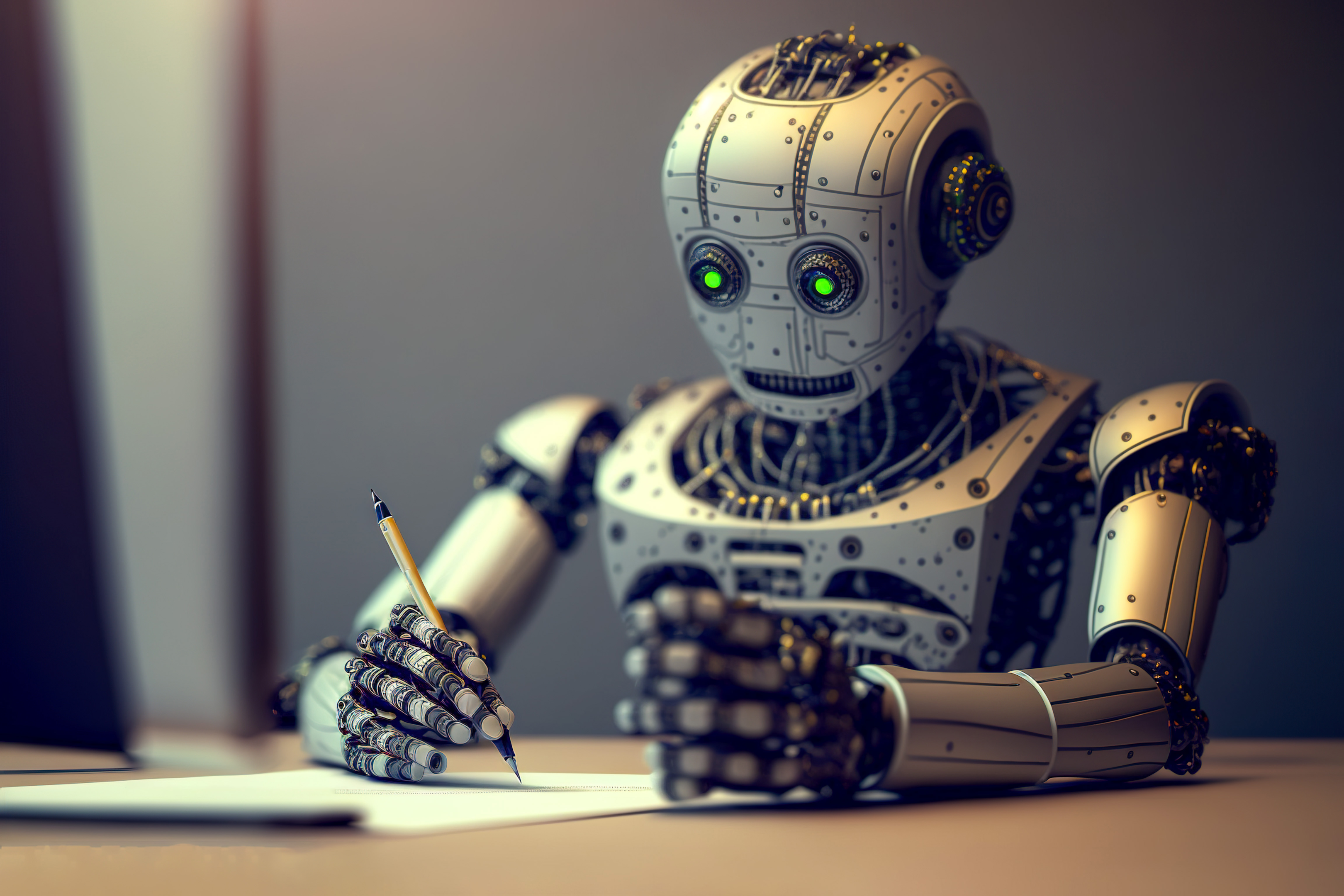 ChatGPT is a machine learning model that is trained on a large dataset of human-generated text. It can answer questions, summarize text, translate between languages, and perform other text-based tasks.
But ChatGPT isn't just any chatbox. The platform, whose release stunned the world on November 30, 2022, and quickly garnered OpenAI a $29 billion valuation, sounds incredibly human-like and can synthesize information far better than previous versions. You can ask it to create a job description, answer email messages on your behalf, and write social media posts (to name a few examples).
ChatGPT has incredible potential to help human sourcers, recruiters, and talent acquisition professionals multiply their efforts. In short, it will change talent acquisition forever. The best thing that individuals can do to adapt is to quickly learn how to use it to optimize their processes and boost their productivity.
That's why we created this practical guide for ChatGPT in recruiting — with use cases, expert tips, and creative new ways of leveraging the power of ChatGPT.
#1: Generate suggested interview questions
Working on a variety of technical roles? ChatGPT can save lots of time in the interview process by automatically generating lists of interview questions for each position, from Senior Machine Learning engineer to Cloud Architect.
You can also give it instructions on the desired level of complexity (easy, medium, and hard) and format (behavioral question, complex skill question, take-home test prompt, etc.)
Prompt: Can you give me 10 interview questions for a Cloud Security Engineer?

ChatGPT:

Sure, here are 10 interview questions for a Cloud Security Engineer.

1. What is your experience with cloud security?
2. How do you ensure that data stored in the cloud is secure?
3. What is your understanding of compliance regulations like HIPAA, GDPR, or SOC 2?
4. How do you stay current on cloud security threats and vulnerabilities?
5. What security measures would you implement to protect against a DDoS attack?
6. Can you explain how you would implement a secure key management system?
7. How would you secure data in transit between cloud services and on-premise infrastructure?
8. What is your experience with Identity and Access Management (IAM)?
9. Can you walk me through a cloud security incident you had to resolve and how you went about it?
10. In what ways do you see cloud security evolving in the next few years, and how would you stay ahead of the curve to ensure your company's cloud security posture is still strong?

If you're not experienced in the area, you can also ask ChatGPT to give you examples of reasonable answers to these interview questions.
#2: Create job descriptions
Let's see what happens if we ask ChatGPT to write a job description for a Machine Learning engineer at a fintech startup.
ChatGPT-generated job description: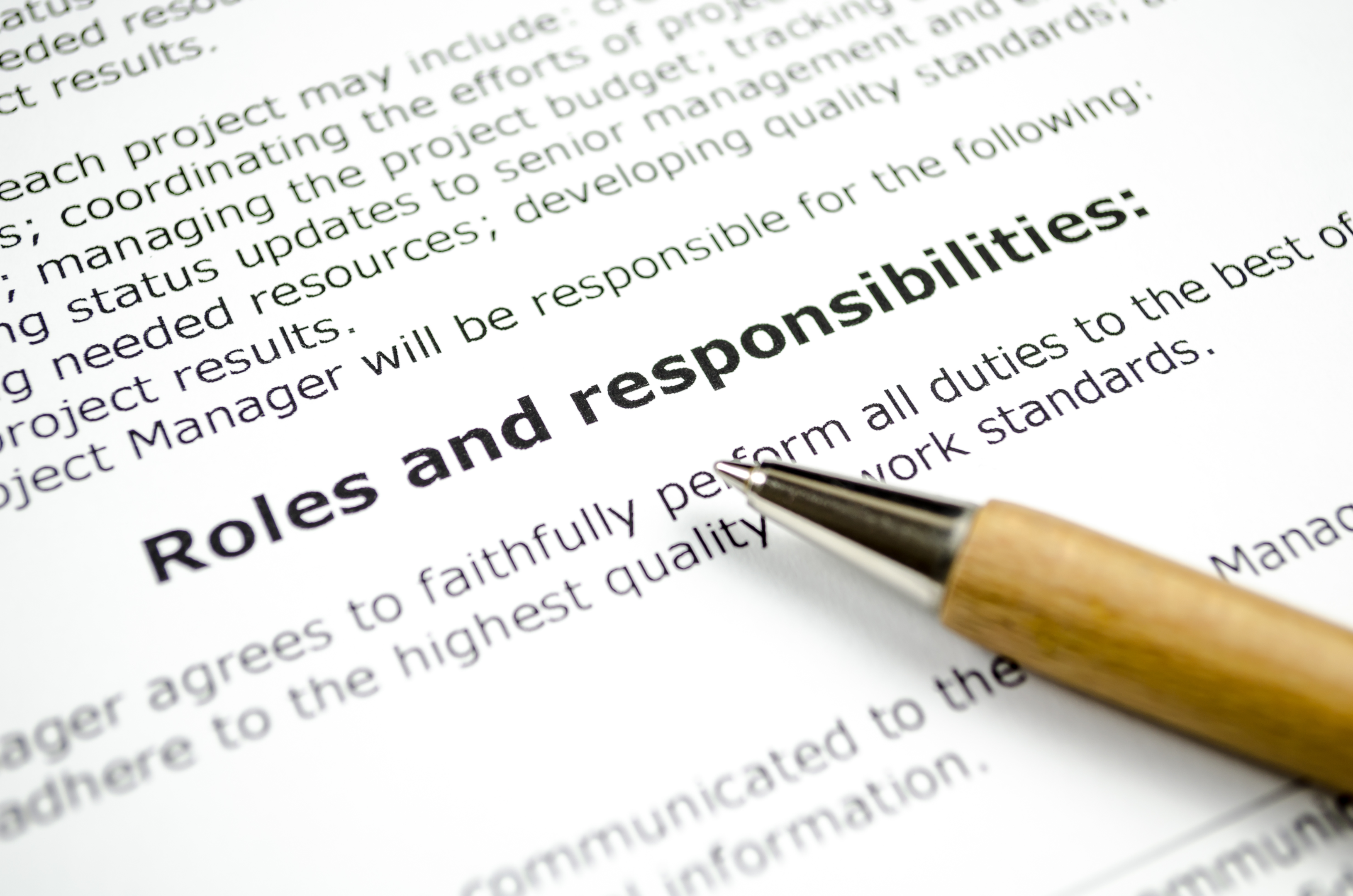 We are looking for a talented Machine Learning Engineer to join our fast-growing Fintech Startup. In this role, you will work on building machine learning models to automate financial processes and enable personalized financial recommendations. You will work closely with data scientists, product managers, and software engineers to develop, test, and deploy machine learning solutions that help drive business growth and customer satisfaction.

Responsibilities:

-Design, develop, and deploy machine learning models and algorithms for various financial use cases, such as fraud detection, credit risk assessment, and personalized recommendations.
-Work with data scientists to explore and preprocess data, feature engineer, and select appropriate algorithms to achieve the desired outcomes.
-Collaborate with software engineers to deploy and integrate machine learning models into production environments, and to develop monitoring and feedback mechanisms to continuously improve model performance.
-Apply best practices in software development, testing, and version control to ensure quality and reliability of machine learning solutions.
-Stay up-to-date with the latest research and development in machine learning, and identify opportunities to incorporate new techniques and technologies into our products and services.

Requirements:

-Bachelor's or Master's degree in Computer Science, Electrical Engineering, Mathematics, or a related field.
-2+ years of experience in machine learning, data science, or artificial intelligence.Proficiency in programming languages such as Python, and machine learning frameworks such as TensorFlow, PyTorch, and Scikit-Learn.
-Familiarity with SQL databases and data processing frameworks such as Spark.
-Experience in building end-to-end machine learning pipelines, including data preprocessing, feature engineering, model selection, and deployment.
-Experience in Fintech is a plus.
This job description isn't too bad as a starting point, especially for listing the hard skills required. However, we can significantly improve the job descriptions with some intervention.
ChatGPT can serve as your job description-writing assistant by generating ideas for job descriptions, providing formats for job descriptions, and automating some of the initial research into which skills to include in job descriptions.
It's then up to the recruiter to edit, add the human touch, and jazz up the job description drafts with lots of engaging and specific pitch points.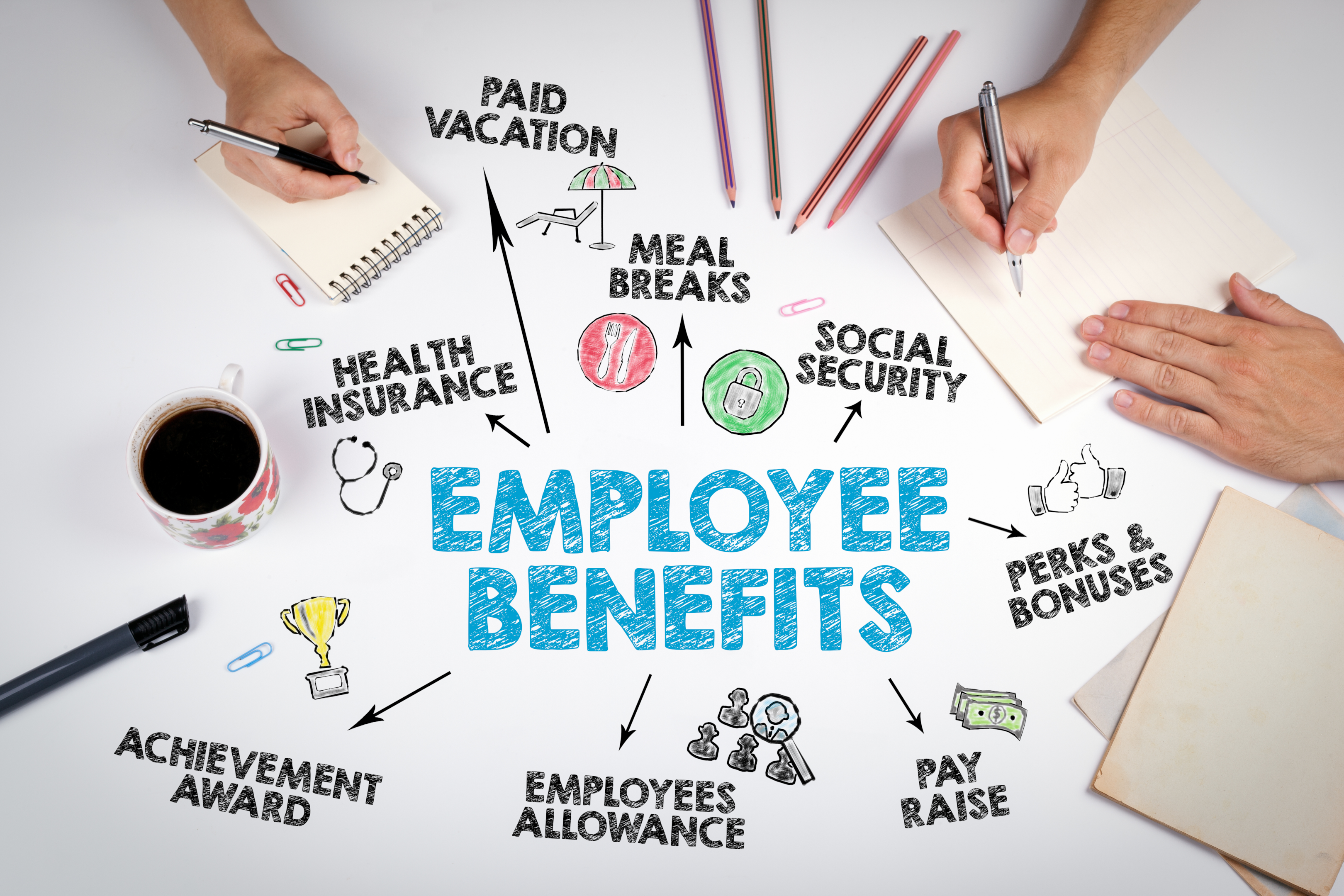 Pitch points to include in job ads
Your mission and why you do what you do — for example, to help small businesses or protect the environment
Rapid growth and funding by top Venture Capital firms
The use of innovative technologies such as cutting-edge AI, ML, or blockchain
Commitment to diversity, equity, and inclusion in the recruiting process
The backgrounds of leadership, such as having founded successful startups or led teams at top tech companies
Creative perks such as free yoga, gourmet snacks, student loan payments, WFH technology reimbursement, and company swag
Another tip for writing job descriptions: AI solutions, such as Textio, can give suggestions and help ensure that your inclusive job descriptions appeal to a diverse talent pool.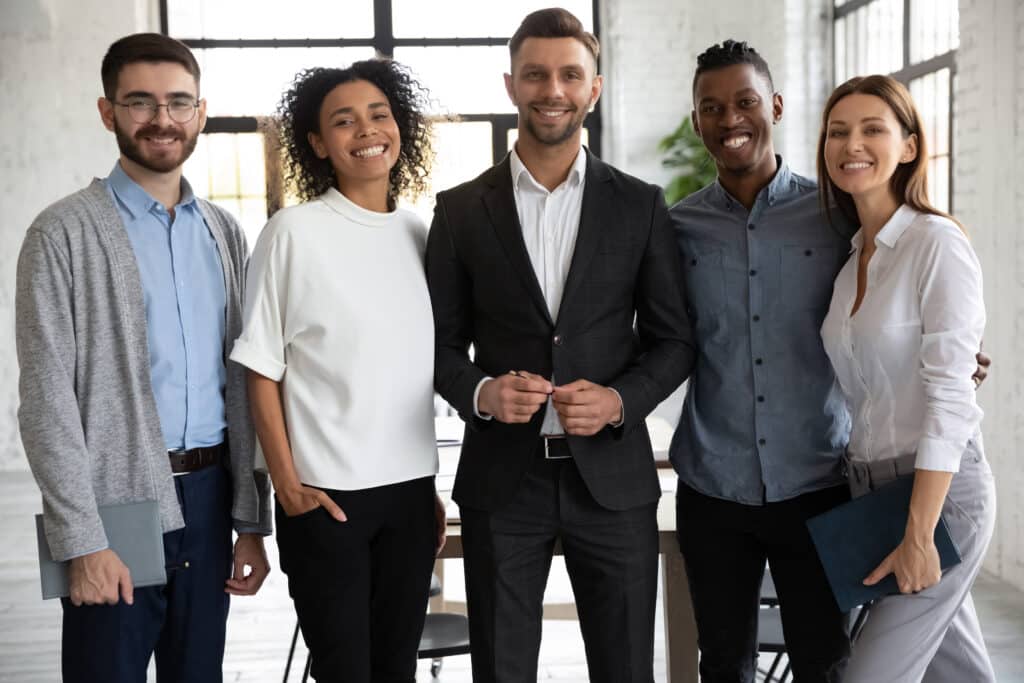 #3: Generate search strings
It's tempting just to ask ChatGPT straight out to generate a Boolean search string, but unfortunately, the program can be a little hit or miss.
Prompt: Can you create a Boolean search string for an AE in the SF Bay Area with 5 years of experience selling B2B SaaS?
ChatGPT:

Yes, here's a Boolean search string for an account executive in the SF Bay Area with 5 years of experience selling B2B SaaS:

("account executive" OR "sales executive") AND ("B2B SaaS" OR "business to business SaaS") AND (5 OR "five" OR "5+ years" OR "five or more years") AND ("San Francisco" OR "SF" OR "Bay Area" OR "Oakland" OR "Berkeley" OR "San Jose" OR "Palo Alto" OR "Mountain View" OR "Silicon Valley"
This search likely wouldn't generate impressive results if we typed it into a search engine. On the other hand, say that you need to find a customer success engineer with fintech experience. Let's try these ChatGPT prompts instead:
Prompt: Can you list some titles that are both common and similar to a Customer Success Engineer?
ChatGPT:

Customer Success Specialist
Customer Support Specialist
Technical Support Engineer
Technical Account Engineer
Customer Service Engineer
Client Service Engineer
Product Support Engineer
Customer Solutions Engineer
Implementation Engineer
Onboarding Engineer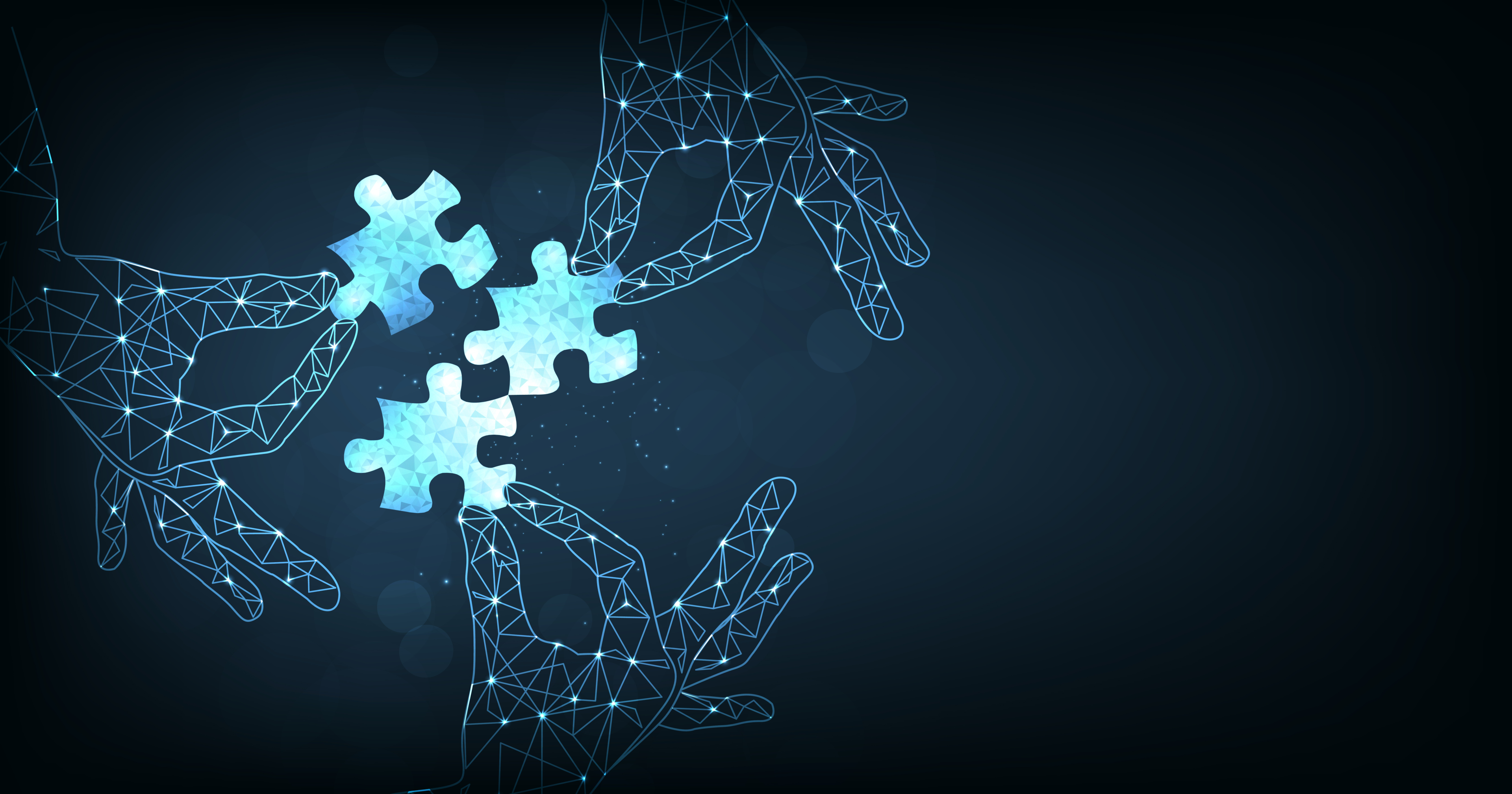 Not every title on this list is a fit, and it's missing some common titles, such as Partner Engineer, but there are some decent ideas in here. And this technique works even better for domain experience.
Prompt: Can you list words and terms associated with fintech, credit, payments, lending, buy now, pay later, etc.?
ChatGPT:

1. Cryptocurrency
2. Blockchain
3. Mobile payments
4. Digital wallet
5. Credit score
6. Credit history
7. Credit card
8. Payment processing
9. Debit card
10. Online lending
11. Peer-to-peer lending
12. Microloans
13. Underwriting
14. Loan origination
15. Interest rate
16. APR (Annual Percentage Rate)
17. Collateral
18. Mortgages
19. Refinancing
20. Installment loans
21. Secured loans
22. Unsecured loans
23. Bad credit
24. Credit counseling
25. Debt consolidation
By selecting the good ideas from the list, you can quickly create your own search string having saved a ton of time on brainstorming.
You might also consider asking ChatGPT a question like "What are the top forty fintech companies in the U.S." to include in your search string. If you want more tips about Boolean Search Strings, check out our guide for tech roles.
#4: Write candidate outreach messages
What happens if you use ChatGPT in recruitment to handle your email outreach?
Prompt: Can you write a personalized message from a hiring manager to the candidate whose resume I've pasted below?
ChatGPT:

Dear James,

I came across your impressive resume and wanted to reach out to you about a Full Stack Software Engineer role that I believe would be a great fit for you. With your Bachelor's degree in Electronics and Communication Engineering and your Master's degree in Engineering Management from Northeastern University, along with your extensive technical skills in SQL, Python, Tableau, and more, I am confident that you would be a valuable addition to our team.

I noticed that you have experience working as a data analyst and developer at Genera Therapeutics and Accenture, where you developed custom dashboards and conducted interviews with business users. Your academic projects, including a fetal health classification using machine learning and an order fulfillment database management system, demonstrate your expertise in data mining, machine learning, and database design.

If you are interested in discussing this opportunity further, I would love to set up a time to chat. Please let me know if you are available for a call in the next week.

Best regards,
[Your Name]
While it would be pretty apparent to the candidate that a machine wrote this message, there are some really personalized elements in there that just need a bit of tweaking to appear more human.
What if you had a template where you wrote a compelling pitch about the company and opportunity, and just lifted a few personalized phrases from ChatGPT?
Improved passive candidate template
Hi James,

Company pitch: [We are a rapidly accelerating recruiting startup with a talent graph of all product and engineering talent in the US, which is then combined with a matching algorithm to identify the best candidates. We then use NLP and AI to engage these candidates in a highly personalized way automatically.

Our customers only need to sit back and receive a pipeline of highly qualified AI-matched candidates who want to interview.]

Opportunity narrative: [As companies leverage AI to do more with less in these tough times, we're doubling revenue every quarter and expanding the engineering team quickly. Having scaled up our founding team, we are now looking to add a stellar full stack engineer to work on our core product and help accelerate our growth. With our product-market fit, velocity sales cycle, and insane demand we're seeing, we are looking to build a team of capable and ambitious developers to be our future engineering leaders.]

Personalization from ChatGPT: [I'm impressed with your experience working as a data analyst and developer at Genera Therapeutics and Accenture, developing custom dashboards and conducting interviews with business users].

Here's my Calendly link; if you're up for a conversation, we'd love to talk!

This message is much more likely to receive a response, and it just took a few clicks of copying and pasting.
#5: Writing communication templates for the recruitment process and hiring process
ChatGPT can help you generate quick templates to help accept candidates, reject candidates, request a resume, answer common inquiries, and address other situations that repeatedly arise in the hiring process.
ChatGPT-generated rejection template
Dear [Candidate Name],

I hope this message finds you well. I wanted to reach out and personally thank you for taking the time to apply for the [Position] role at [Company]. We appreciate your interest in our company and the effort you put into your application.

After careful consideration, we have decided not to move forward with your application at this time. Please know that this decision was not a reflection of your qualifications or experience, but rather a result of our current hiring needs and priorities.

We will keep your information on file and encourage you to apply for future opportunities that match your qualifications and interests. We appreciate your interest in our company and wish you all the best in your job search.

Thank you again for considering [Company] as a potential employer.

Best regards,
[Your Name]
Templates can save recruiters lots of time in the hiring process, but it's worth noting the importance of reading over drafts and editing them to sound natural. A candidate who receives a message that AI obviously wrote might be offended or left with a negative impression of your employer brand.
#6. Research roles and skills
The reason why ChatGPT is game changing is its ability to rapidly research for you and synthesize information in a way that a Google search can't.
It can explain common technical skills, tools, and domain knowledge to technical recruiters to help them understand software engineering concepts and communicate with technical hiring managers. Anything you need to know to talk to AI developers, Machine learning professionals, Data Scientists, or full stack engineers.
Prompt: Explain terraform to a technical recruiter
ChatGPT:

Sure, I'd be happy to explain terraform to you as a technical recruiter.

Terraform is a tool used in the field of infrastructure as code (IaC) that allows developers and operations teams to manage and automate their cloud infrastructure. It helps them to provision, configure and manage their infrastructure as code, enabling them to version control and automate infrastructure changes.

With Terraform, you can describe your infrastructure in a simple and human-readable language, and then deploy and manage that infrastructure across multiple cloud providers like AWS, Azure, and Google Cloud Platform. It helps you to maintain the state of your infrastructure in a central location, which makes it easier to manage complex infrastructure.
And better yet, if you're still confused, you can ask ChatGPT to simplify it.
Prompt: Can you explain to a fifteen-year-old what Terraform is, using metaphors?
ChatGPT:

Imagine you are building a house with a set of instructions. You have to follow the instructions step by step to build the house correctly. But what if you want to build multiple houses that are exactly the same? You would have to follow the same set of instructions for each house, which would take a lot of time and effort.

Now, imagine you have a magical tool that can follow those instructions for you and build multiple houses simultaneously. This tool would understand the instructions and build the houses exactly the same way every time, saving you time and effort.

Terraform is kind of like that magical tool for building and managing computer infrastructure. It helps you automate the process of building and managing servers, databases, and other important parts of your computer systems. With Terraform, you can create a set of instructions that describe your ideal infrastructure, and then Terraform will use those instructions to build and manage your infrastructure automatically.
#7: Generate ideas and branding content
Content generation is one thing that ChatGPT shines at. Here are some ways you can use ChatGPT to generate recruitment campaign content to boost your employer brand and convince candidates to interview with hiring managers.
Brainstorming ideas
For example, say that you want to add some materials to your careers page. ChatGPT can generate a list of 20 examples of content to create.
Creating landing pages
Say goodbye to writer's block — ChatGPT can generate initial drafts of Careers pages, About Us pages, and Diversity & Inclusion commitment pages.

Social media
One expert tip for writing social media posts about new job opportunities or company updates fast with ChatGPT is to show it an example of a post you've written previously, and ask it to write one (or several variations) on a new topic.
Prompt: Give me some ideas for a careers page
ChatGPT:

1. Company Mission and Values: Start by clearly stating your company's mission and values. This helps potential candidates understand your company's purpose and whether it aligns with their own values and career aspirations.

2. Job Listings: List all open positions and provide a brief description of each role. Be sure to include the required qualifications and any desired skills or experience.

3. Employee Testimonials: Provide quotes or testimonials from current employees to give potential candidates an idea of what it's like to work for your company. Highlight their experiences, what they appreciate about the company, and how it has helped them in their career growth.

4. Culture and Benefits: Describe your company culture and the benefits you offer to your employees. This could include things like flexible work hours, employee wellness programs, professional development opportunities, and more.

5. Video Content: Consider creating a video to showcase your company culture, workplace, and team. A video can give candidates a more personalized and engaging glimpse into what it's like to work for your company.

6. Application Process: Provide clear instructions on how to apply for a job. Make sure to specify what documents and information candidates need to submit, as well as any deadlines.

7. Diversity and Inclusion: Emphasize your company's commitment to diversity and inclusion, and highlight any initiatives or programs that demonstrate this commitment.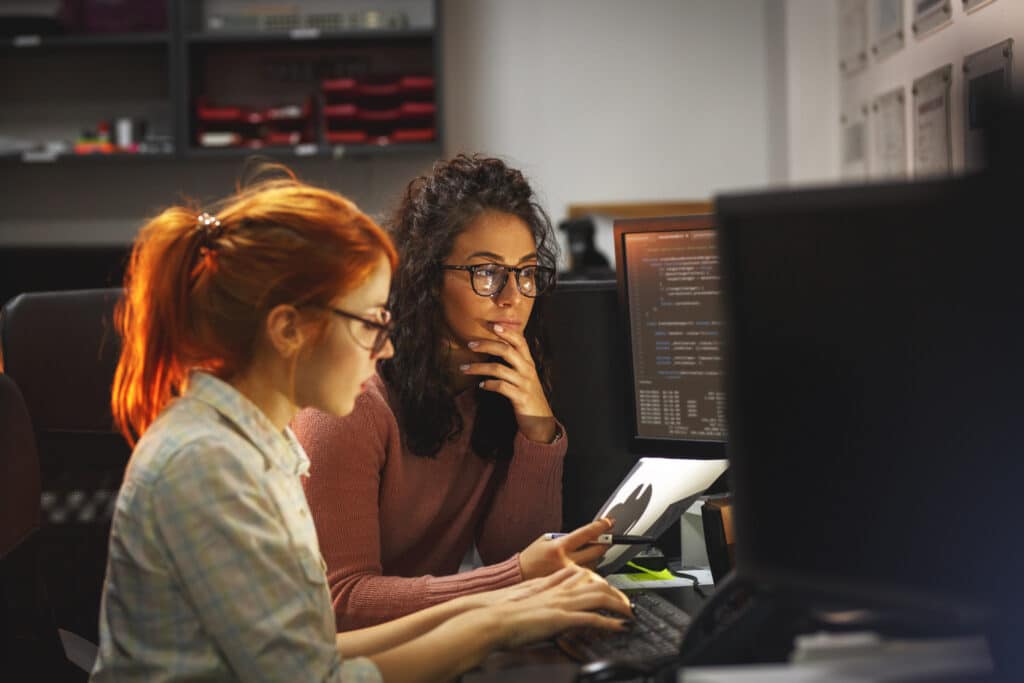 #8: Screening Resumes
Unfortunately, screening resumes is not yet possible with the basic version of ChatGPT. We tried it out, and the program couldn't tell a Fullstack engineer from a Data Scientist, or determine whether a candidate was qualified to be a Customer Success Manager versus an Account Executive. Though ChatGPT was trained on a vast dataset, technical recruiting doesn't seem to have been a focus.
If you're looking to leverage the power of AI to cut down on manual work and make high-quality hires with fewer resources, Celential.ai has you covered. Its talent graph comprises over 20,000,000 tech candidate profiles from the US, Canada, Latin America, and India. Its AI leverages these billions of data points and enriches them with machine learning algorithms custom-built for tech recruiting to find accurate and qualified matches to a job description.

#9: Write candidate experience surveys
For a great candidate experience, it's important to provide thoughtful feedback to a candidate who spent time completing your interview. And by asking for feedback as well, you'll give candidates a good impression of your hiring culture (and improve your hiring process too).
One tip is to ask ChatGPT to create twice as many questions as you need and pick your favorites.
Prompt: Can you write a four-question candidate experience survey?

ChatGPT:

1)How would you rate your overall experience with our company's recruitment process?

a) Excellent
b) Good
c) Average
d) Poor
e)Very Poor

2)How would you rate the communication you received from the company during the recruitment process?

a) Excellent
b) Good
c) Average
d) Poor
e) Very Poor

3) Were the hiring managers' interview questions relevant to the job and did they provide you with a clear understanding of the position?

a) Yes
b) No
c) Not Sure

4)Would you consider applying for another position with our company in the future?

a) Yes
b) No
c) Not Sure

#10: Translate with ChatGPT
As teams become globally distributed, ChatGPT can provide clear and fluid translations for talent acquisition professionals.
Prompt: Can you translate this message into elegant and idiomatic French?
Hi Chantelle,

I'm Max, CEO of Precisionly.ai. Our mission is to revolutionize the field of AI content generation tools with cutting-edge Machine Learning and Natural Language Processing techniques. I'm impressed with your accomplishments leading marketing teams at Ciel Blue and La Mode Connectée and your excellent education at the Ecole Normale Supérieure. Would you be interested in conversing with the head of our Paris Division, Thierry Gonthier?


ChatGPT-generated reply:

Bonjour Chantelle,

Je suis Max, PDG de Precisionly.ai. Notre mission est de révolutionner le domaine des outils de génération de contenu AI avec des techniques de Machine Learning et de Traitement du Langage Naturel de pointe. Je suis impressionné par vos réalisations en tant que leader d'équipes marketing chez Ciel Blue et La Mode Connectée, ainsi que par votre excellente formation à l'École Normale Supérieure. Seriez-vous intéressé(e) pour discuter avec le responsable de notre division parisienne, Thierry Gonthier ?

Cordialement,

Max

#11: Integrate ChatGPT with other technical solutions
Say that you want ChatGPT to be your personal assistant and perform the following tasks.
Scheduling interviews and following up with job candidates
Screening candidates and answering their questions as a chatbox
Automatically taking notes and summarizing key points for you when you interview candidates
By integrating ChatGPT with other platforms and technologies, such as an ATS or CRM, these uses are all possible. OpenAI provides an API that allows developers to integrate the language model into their own applications, websites, and chatbots.
Companies can choose to build the technology themselves or subscribe to a tool that leverages ChatGPT to perform tasks like scheduling interviews or answering job seekers' questions.
Downsides of using ChatGPT in recruitment
Lack of human touch:
No matter the job market, positive candidate experience is crucial. ChatGPT doesn't provide the same level of personal interaction and empathy as a human recruiter, leading to a less satisfying candidate experience if overused.
Limited ability to handle complex situations:
ChatGPT is limited by the data and algorithms it has been trained on, which means it may struggle to handle complex situations or answer highly specific questions. Potential for bias:
Like all AI models, ChatGPT may inadvertently perpetuate biases in recruitment if it has been trained on biased data or algorithms.
How ChatGPT will transform recruiting in the next 5 years
While we have listed the immediate impacts that ChatGPT is having on the recruitment industry, it is also important to think about the long-term shifts it will bring. We asked our head of AI, Xu Miao, his opinion on the changes that generative AI will cause to Talent acquisition in the next 5 years.


A Skills shift in the software industry. Assisted by generative AI technology like Chat GPT, traditional software engineering practices will change quickly. Knowing how to code, test and integrate will no longer require a deep understanding of software fundamentals. Instead, being able to debug/reason through prompt engineering will keep software engineers in high demand while being able to perform their jobs faster. Recruiting for these new skills presents some new challenges in the next few years.
LinkedIn or Github might not be enough to source these talents. Searching through AI communities, social media, and personal websites will become more critical to find signals of being talented in these new skills. Standardized tests for skill assessment will gradually become irrelevant as many people will know how to use ChatGPT to study for them. How to evaluate and quantify talents is another challenge the recruiting industry will have to face.
Your general skill set will become less important to be hired. With knowledge openly available on almost any topic, specialization becomes critical to separate yourself from the masses. On the recruiter side, matching candidates to high-level roles becomes even more complicated and requires deeper insights. The recruiting team will need to research the hiring team and the potential candidates deeply to assess the matching quality. Recruiters might leverage ChatGPT or other AI systems to handle the whole candidate-matching process.
AI interviewers will become an essential part of human interviews. AI has the potential to perform a screening process with light-weighted casual face-to-face conversations, but deep technical interviews might still require the presence of domain experts. However, ChatGPT might be an excellent assistant to help with the analysis and the summary of the interviews.
Leveraging AI for hiring efficiency
If your team is looking to increase your ROI with AI, the most significant area of impact AI can have is on your sourcing process. Many tech recruiters can spend up to 30 hours — over half their workweek — on sourcing potential candidates.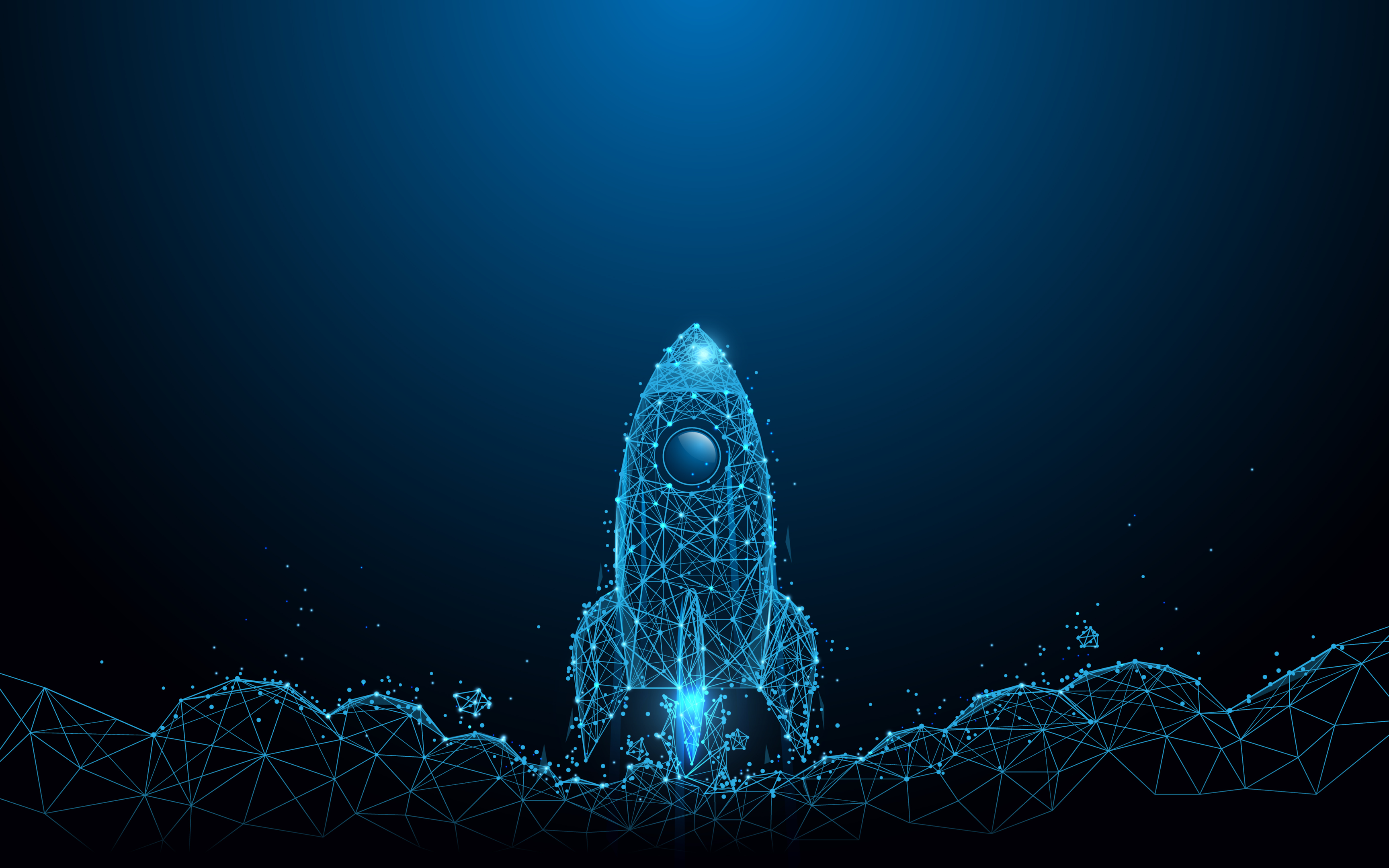 But what if you could put your sourcing process on autopilot and just start each day with a list of candidates that all you have to do is contact? Using AI and ML models custom-built for tech recruiting, Celential provides skilled tech candidates for your roles — freeing you up to close more hires with fewer resources.
We offer:
Warm, qualified talent ready for interviews appearing in your inbox or ATS
Coverage of specialized engineering, product, and sales talent: including ML Engineer, Data Scientist, Fullstack Developer, Backend Developer, Frontend developer, DevOps Engineers, Tech Leads, Architects, Managers
Instant flexibility to scale up and down your recruitment efforts as your hiring needs, role priorities, and budget shift during these uncertain economic times.
Start receiving a list of highly qualified tech candidates today!