As the New Year dawns on some of the most uncertain times we've faced, companies are looking for answers on how to survive, thrive, and tackle their biggest challenges.
Historically speaking, one of the most important strategies for navigating through rocky conditions has been technological innovation. And many are predicting that 2023 will be the Year of AI.
One area in which exciting AI developments are emerging on the horizon is recruiting. 25% of companies using AI for recruitment leverage it to automate sourcing, organize their data, or evaluate candidates.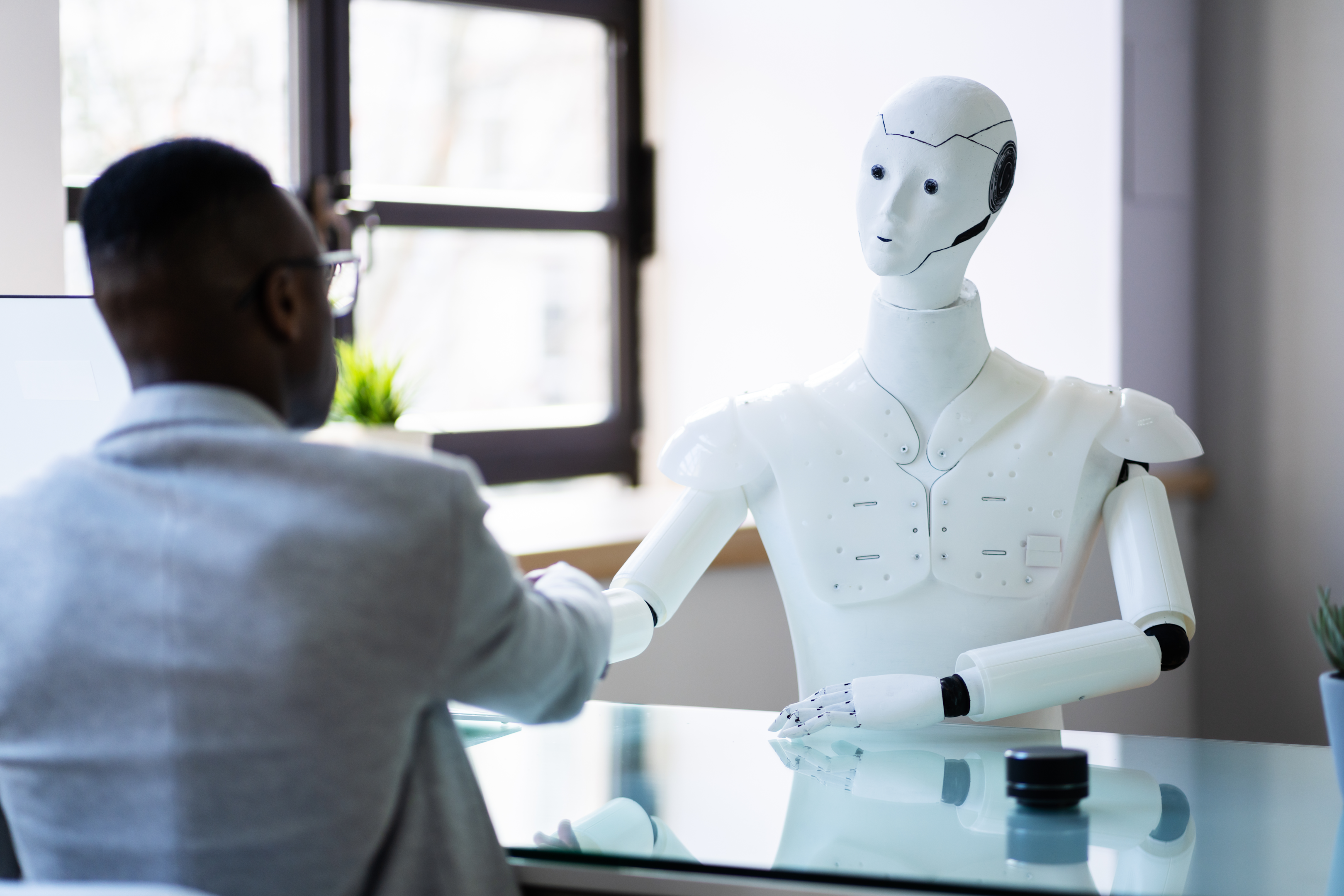 This innovation comes as the challenge of finding great people to hire, especially in the tech field, remains persistent, but now companies need to stretch their limited resources.
As business leaders finalize their hiring plans and TA budget for 2023, here is our up-to-date guide on companies providing AI-driven solutions and creating the next generation of AI recruiting tech.
1. Celential.ai: AI sourcing solution
Celential was founded in 2016 by engineering leaders who faced challenges building top-quality, diverse engineering teams at tech companies like Salesforce, VMWare, and Zynga. Realizing that traditional recruiting methods were falling behind in the race for specialized tech talent, they created an Artificial Intelligence sourcing solution.
Today, Celential's talent graph consists of over 15,000,000 tech candidate profiles from the US, Canada, Latin America, and India. The AI leverages these billions of data points and enriches them with machine learning algorithms custom-built for tech recruiting to find accurate and qualified matches to a job description. It can then send hyper-personalized contact messages at scale to engage the candidates, cutting through the noise of generic recruiter emails by highlighting in-depth mutual fit.
Celential eliminates the vast majority of manual sourcing work for hiring teams while allowing them the flexibility to scale up and down instantly without relying on pricey alternatives like staffing agencies.
The solution has helped build engineering teams for up to 50% less cost at hundreds of industry-leading startups and enterprises.
Try a free trial and receive qualified candidates in less than 3 days.
Quick look:
Product: Artificial Intelligence-powered sourcing solution
Covers tech engineering and sales roles, including senior or specialized software development roles (Machine Learning Engineers, Data Scientists, DevOps engineers, Engineering Directors…)
Funding stage: Series A
Total funding: $9.5 million
Headquarters: Mountain View, California

2. Pandologic: AI Talent Acquisition Platform

Pandologic is a Talent Acquisition Platform that helps companies attract, engage and hire great talent. It uses advanced technologies like AI, ML, and Big Data Analytics to power its recruitment solutions, which include: job advertising, sourcing, candidate screening, interview scheduling, and more. The platform provides a comprehensive and integrated solution that streamlines the recruitment process and helps companies to find the best talent quickly and efficiently.
Wade & Wendy was acquired in 2021 by PandoLogic. They incorporated their services into their platform, where the AI can chat with prospective candidates to give them details about the role and coordinate the next steps in the recruiting process.
PandoLogic was successively acquired by enterprise AI solution provider Veritone and is now part of their offering.
Quick look:
Product: AI talent acquisition suite
Funding stage: Series C – acquired
Total funding: $22.7 million
Headquarters: New York, New York
3. Textio: Using NLP to eliminate bias
Textio's mission is to eliminate sexist, racist, ageist, and ableist language and unconscious bias in recruiting and hiring practices.
Its platform uses natural language processing and text analytics to analyze job postings, emails, and other business communications. It then suggests optimizing these communications with inclusive, readable, and effective language.
As written communication becomes increasingly central to talent acquisition in the Remote Work era, the language in your outreach can send a clear message to candidates about your company's ethos. By using recruiting tools to make languaging more inclusive, organizations see their talent pool widen, and their percentage of diverse applicants start to climb.
Quick look:
Product: augmented writing platform
Funding stage: Private
Total funding: $42.5 million
Headquarters: Seattle, Washington
4. HireVue: Machine Learning interviewing platform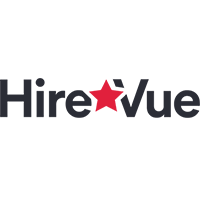 HireVue specializes in using AI and ML to analyze screen candidates. Employers can conduct double the number of quality job interviews for half the time with the platform, according to the company's CGO.
This is partly enabled by its NLP-powered language engine, HireVue Builder. Given a role and seniority level, the tool automatically suggests key skills to look for, relevant interview questions, and evaluation criteria to employ — helping employers build high-quality and structured interviews more quickly.
One of HireVue's key features is its ability to analyze non-verbal cues in video interviews with facial recognition software, such as facial expressions, tone of voice, and body language. This allows the platform to gain a more comprehensive understanding of a candidate's qualifications and potential fit within a company for hard-to-fill roles like a chief digital officer.
And once interviews and assessments are completed, the platform can rank candidates based on skills like communication and problem-solving.
Quick look:
Product: AI interviewing platform
Funding stage: Private
Total funding: $93 million
Headquarters: South Jordan, Utah
5. HireEZ: AI talent acquisition suite
HireEZ, formerly known as Hiretual, is an AI recruiting company that provides a platform to help businesses automate and streamline their recruitment process.
Their product uses natural language processing and ML to interact with job candidates and assist recruiters with scheduling interviews, sending follow-up emails, and providing updates on the status of the recruiting process to save time on important tasks.
According to its CEO, HireEZ's differentiator is its company's experienced team and a large number of profiles in its platform: a robust knowledge graph consisting of 750 million talent aggregated from sites like LinkedIn, Facebook, Twitter, and Indeed over the past seven years.
The platform's Machine Learning technologies can help recruiters source candidates by ranking candidate profiles that are likely to be the closest matches to a role.
Quick look:
Product: outbound AI recruiting platform
Funding stage: Private
Total funding: $45.5 million
Headquarters: Mountain View, California
6. HiredScore: Fighting recruiting bias with ethical AI
At first glance, HiredScore's product is similar to that of HireEZ: an AI recruiting company that helps businesses use ML algorithms to match job seekers with the best opportunities.
However, one of its key differentiators is its emphasis on using ethical AI to fight recruiting bias. While accepting a recent award, its CEO, Athena Karp, noted the company's focus on "upholding the highest standards of compliance, ethics, quality, interoperability, and global performance."
The company also highlights the strength of its data analytics systems. The platform tracks and analyzes every interaction between a candidate and a business, from initial resume submission to the final interview, providing businesses with a complete picture of the candidate's engagement level and qualifications.
Quick look:
Product: Talent intelligence platform
Funding stage: Private
Total funding: Private
Headquarters: New York, New York
7. Paradox.ai: Proprietary recruiting conversation system
"Say hello to your next best hire," proclaims Paradox.ai. According to the company, that's Olivia, an AI-powered assistant hireable by the hour. Olivia can automate, answer, screen, schedule, and onboard candidates for companies.
Candidates interact with Olivia as they would with a recruiter, answering questions such as how many years to experience they possess.
She can also answer their questions about the company and role in dozens of languages, improving the candidate experience and freeing up recruiters from answering common inquiries.
Paradox.ai's onboarding features are also worth mentioning. Olivia will continue to chat with employees post-hire, answering their questions and giving them all the information and documents they need.
Quick look:
Product: Conversational recruiting software
Funding stage: Series C
Total funding: Private
Headquarters: Scottsdale, Arizona
8. Eightfold.ai: Comprehensive solutions & intelligent business analytics powered by AI
Eightfold.ai was founded by tech innovators Ashutosh Garg (a Google and IBM researcher with 50 patents and 35 research papers to his name) and Varun Kacholia (a former leader at Facebook and Youtube). Its main product is its AI, which utilizes deep learning techniques for sourcing candidates.
Recruiters and hiring managers are given as clear a picture as possible of each submitted candidate — which is no mean feat considering the 1 billion+ profiles and 1 million+ unique skills that Eightfold says it can analyze!
Quick look:
Product: AI Talent Management platform
Funding stage: Series E
Total funding: $396 million
Headquarters: Santa Clara, California
9. Entelo: Automate the hiring process
Entelo leverages intelligent workflow automation to help talent acquisition teams get more done in less time, speed up time-to-fill, and reduce cost-per-hire for task-driven recruitment processes.
It does so via a suite of software solutions for candidate sourcing and talent engagement. Its sourcing software grades potential candidates against their likelihood to switch job positions soon, company fit for your role, and other important factors. It is a great replacement for clients existing hr systems.
Other employers turn to Entelo for its diversity features: including a one-click diversity filter, anonymization of candidate information to eliminate unconscious bias, and inclusive language suggestions in the messaging creation tool.
Quick look:
Product: AI recruiting automation technology
Funding stage: Series E
Total funding: $40.7 million
Headquarters: San Francisco, California
10. Grayscale Labs: Automated texting system to attract quality talent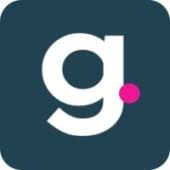 Grayscale Labs was founded to help make the hiring process more human for candidates and recruiters engaged in high-volume hiring.
To that end, it has created an SMS-first conversational hiring platform to automate recruiting and onboarding. Its platform helps teams speed up hiring outcomes, reduce candidate ghosting, and create a high-touch candidate experience at scale.
As texting becomes increasingly professionalized and remains an untapped communications channel for most companies, Grayscale helps streamline hiring with one-click application processes. It also automates communication of stage changes, scheduling, and interview reminders.
Quick look:
Product: Texting and Automation Platform
Funding stage: Series A
Total funding: $13.3 million
Headquarters: Atlanta, Georgia
11. StepStone: Recruiter and candidate-facing Platform powered by AI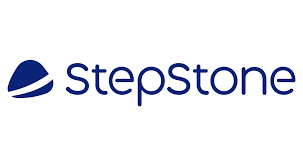 StepStone is a comprehensive online recruitment platform that provides a suite of tools and services to help companies find, attract, and hire the best talent. They utilize AI to power their hiring platform for recruiters and offer a candidate-facing platform with smart autonomous matching technologies for job seekers to find opportunities at scale.
The company acquired the hiring chatbot Mya Systems in 2021. It could communicate with candidates through natural language conversation. This helps to provide a more engaging and personalized candidate experience, and it can also reduce the workload for recruiters by handling routine candidate questions and updates.
Quick look:
Product: Recruiter and candidate-facing Platform powered by AI
Funding stage: Acquired by Axel Springer
Headquarters: Berlin, Germany
12. RippleMatch: AI-powered Job matching for Gen Z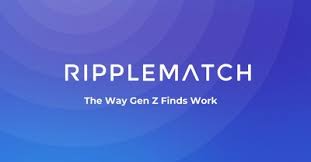 RippleMatch is a recruitment automation platform designed for university students. It helps Gen Z find jobs and helps companies hire younger, more diverse talent. Instead of using a job board, companies, and young job seekers can connect through their matching automation built on sophisticated machine learning algorithms.
Quick look:
Product: Recruiter and candidate-facing Platform powered by AI
Funding stage: Series B
Total funding: $79.2 million
Headquarters: New York, New York
13. Hiration: Career platform powered by AI for job seekers

Hiration is a career platform that is built with AI. It uses NLP and ML to allow candidates to create the perfect resume and gives a tool kit to present themselves to companies in the best way.
Another critical feature of Hiration is its Job matching. Once candidates create their resumes, their AI will match them with a job description where the candidate has the best chance to succeed and end their job search.
Quick look:
Product: AI-powered resume builder and job matching
Funding stage: Seed
Total funding: $3 million
Headquarters: Palo Alto, California
14. Turing: Hire skilled developers and teams with AI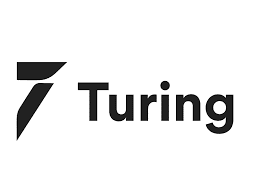 Turing's flagship product is the Talent Cloud which is a deep-vetting platform powered by AI. The best remote software developers in the world sign up for Turing, where they are rigorously vetted and added to their platform. When companies sign up for Turing, they post their requirements and are automatically matched with the right developer or team for the job.
Quick look:
Product: AI platform for developer matching
Funding stage: Series B
Total funding: Undisclosed
Headquarters: Brooklyn, New York
15. Untapped.io: Diversity recruiting platform

Untapped.io provides a powerful sourcing engine that enables organizations to search for candidates across multiple job boards, and social media platforms with the ability to filter results based on various criteria such as location, skills, and experience. Their AI technology taps into talent pools and can analyze how diverse they are while allowing companies to analyze the diversity of their candidate pipelines.
They also offer a candidate-facing platform that allows interested candidates to select top job opportunities from the most popular tech companies.
Quick look:
Product: Diversity Recruiting Platform built with AI
Funding stage: Series C
Total funding: $82.7 million
Headquarters: San Francisco, California
Wrapping Up: Know more about companies using ai for recruitment
Interested in learning more about how Celential is accelerating the development of AI-powered comprehensive solutions for tech recruiting challenges?
Schedule a demo today to find out how your team can access fast and flexible pipelines of high-quality tech talent for up to 50% annual cost savings through the power of AI.