According to a recent US Bureau of Labor Statistics survey, the demand for tech professionals will continue to grow at an annual rate of 13% — a staggering increase when open roles already dwarf the number of active candidates. In the current tech hiring market, traditional methods of sourcing and recruiting can no longer keep up.
"The days of the staffing agency are numbered", says tech hiring expert and thought leader Josh Bersin.
According to Bersin's recent posts, top-performing companies are meeting their 2022 engineering hiring goals through newer and more innovative methods. With artificial intelligence and strategies like passive recruitment, these forward-thinking companies are building highly personalized talent pipelines, landing top talent, and slashing overhead.
As AI continues to grow in efficacy and popularity, recruitment agencies will likely continue to lose ground in the sourcing market as they are progressively replaced with automated solutions. Let's dive into why staffing agencies are bad for today's talent market and economy.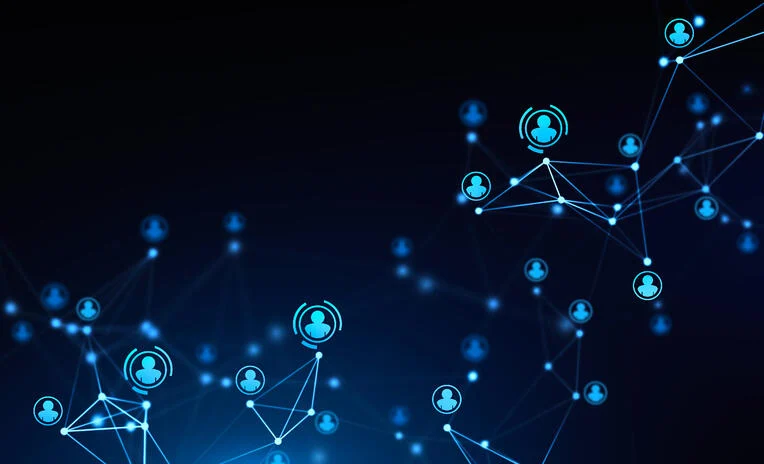 Let's explore the history of staffing firms and why they are widely failing to meet the needs of startups and tech companies in 2022.
Are staffing agencies bad?
The first modern staffing industries were created in the 1940s. As soldiers went overseas to fight in World War II, businesses struggled to hire qualified applicants. However, by using these newly established agencies as a platform, they were able to connect with employees eager for work. As soldiers returned home from war, they too relied on staffing agencies to find employment.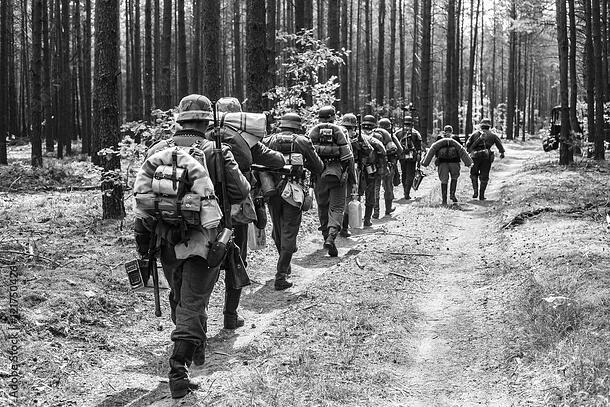 Employment agencies grew in popularity over the following decades. During the tech boom of the early 2000s, companies like Xerox and AT&T relied on recruiting firms to grow their tech workforce. Today, over 25,000 staffing and recruiting companies exist nationwide.
However, today's tech landscape has changed significantly in the years since. In the 2020s with companies trying to roll with the economic punches, labor shortage, and candidate fatigue with cold outreach, traditional staffing agencies are struggling to execute at the level companies require to meet their hiring goals.
And today, only 18% of candidates currently look to staffing agencies to find new employment.
We'll dig into the reasons why many staffing agencies are falling behind in today's market and some of the advantages and disadvantages of turning to a recruitment agency for your talent acquisition needs.
Pros and cons of a staffing agency
With the tech talent war making it so difficult to find qualified tech hires to fill your open roles, many companies are turning to third-party services to help out.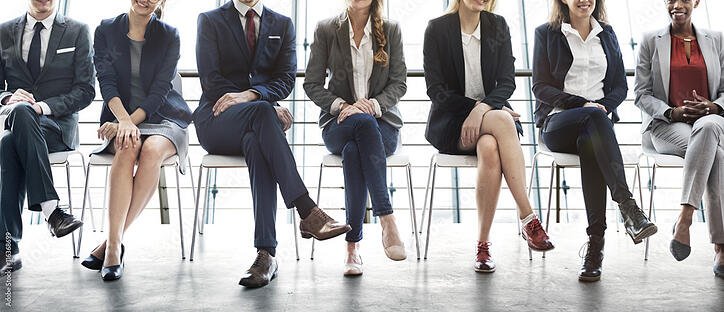 Staffing agencies are a convenient option for some companies, but there is a lot to consider when calculating the ultimate effect on your cost per hire, time to hire, and long-term talent acquisition success.
Here are some of the pros and cons that may factor into your decision.
Pros
Beneficial For Temporary Hires
One tried-and-true use of an agency is to hire contract or temporary employees.
Companies may wish to use such an agency if they:
need the flexibility to scale their team up and down quickly
don't have enough sustained or consistent demand to support full-time employees
lack the bandwidth to source and hire employees
However, contract tech work has downsides in some situations — contract employees tend to be more expensive per hour, may not fit your culture as well as full-time employees, and may be less invested in the long-term success of your company.
Knowledge of the Recruitment Process
Other recruiting agencies who work on filling your open full-time roles can expand the reach of your hiring initiatives by granting access to talent pools and networks they have built up over time. Good recruiting agencies also know how to leverage job boards, social media, professional networks and other resources to find qualified candidates.
Many also offer their services when it comes to advertising to job seekers, vetting and screening applicants, negotiating compensation with applicants, closing hires, and performing background and reference checks, saving you time upfront.
Reduced Time-to-Hire
As recruiting agencies focus exclusively on filling roles, they can typically reduce your time-to-hire. Agencies have established processes in place to engage with job seekers, and are motivated to move candidates through the hiring process as quickly as possible.
Cons
Poor Knowledge of Long-term Fit
Even the best outside recruiters with a strong technical background will find it difficult to identify candidates who are a good fit for your culture, values, and team.
And nobody ever said that technical recruiting was easy — but it can be a particular challenge for staffing agencies, who typically have solid general knowledge of recruiting but lack in-depth technical expertise of your specific field.
As agencies are incentivized to fill as many roles as quickly as possible, unscrupulous recruiting firms may flood you with minimally-qualified candidates in the hopes that one sticks. And high turnover is good for their bottom line — but not for yours.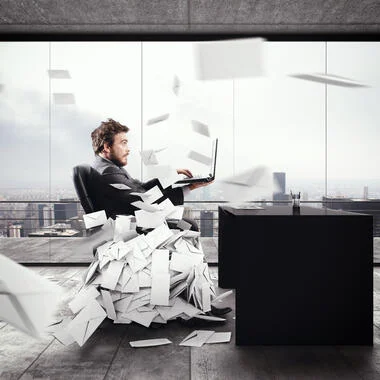 High Cost of Service
Staffing agencies are notoriously expensive, charging businesses between 18 percent and 35 percent of a candidate's annual salary per hire. They may also charge additional fees for services like reference checks and job placement — a significant dent in any company's budget.
For a business with sustained hiring needs, staffing company are rarely the most cost-effective way to hire.
Less Control over the Recruitment Process
If your recruiting is in-house, you can track the data on different approaches and methods to iterate on your hiring process and best suit your company's needs.
On the other hand, you have very little transparency into the hiring process of a staffing agency and whether they are representing your brand effectively.
Candidate Experience
Making a personal connection with a team member and future coworker from the beginning who is fully steeped in the culture, mission and brand of your company is very difficult to compete or replicate.
Some staffing agencies have a reputation for poor candidate experience — for example, flooding candidates with poorly targeted and irrelevant emails, calling at work, or ghosting if the hiring manager isn't interested. However, even staffing agencies who prioritize candidate experience will have a hard time matching the quality of experience a candidate would receive if interviewing directly with you.
The ethics of contract and short-term work and the toll it takes on tech employees, as well as the lack of transparency into agencies' compensation, hiring and business practices are also increasingly under scrutiny in today's labor market.
Inefficient Processes
We've found that hyper-personalized pitches to candidates about why your role fits in with their experiences, career trajectory and values is the most effective way to win over top hires in 2022. A traditional staffing agency is typically unable to achieve this for you.
Many traditional agencies who rely on bureaucratic, outdated approaches and overly demanding screening processes put unnecessary stress on job seekers and employers alike.
Under the strain of a severe talent shortage in which top candidates have their pick of employers, many tech companies find that staffing agencies are failing to effectively engage candidates.
Alternatives to staffing agencies
The World Economic Forum forecasts that 58 new million jobs will likely emerge in the new division of labor between humans, machines and algorithms by 2050. According to WEF, new technology will drive future growth across industries and increase demand for the latest tech skill sets.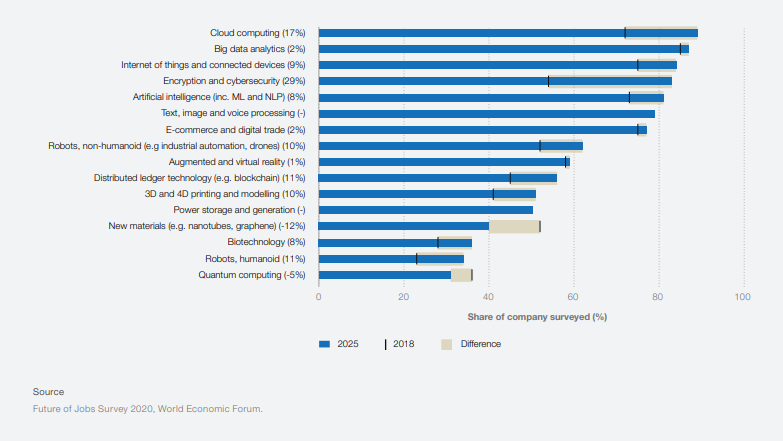 Employers will need attract and retain the cutting-edge talent they need by deploying a candidate-first approach that combines automation and human-centric service, streamlining the sourcing process and reducing churn and burnout among recruiters.
Many companies like Facebook, Uber and AirBnb already employ AI to react more quickly to the changing market in a way that would be impossible with humans alone.

Wrapping Up: Why staffing agencies are bad
With the high volatility in today's tech market, the solution isn't to pay more for an outdated solution, but rather to supercharge your recruiting efforts with the power of new artificial intelligence and machine learning technologies.
AI-based solutions can help companies save an average of 20% in time and cost by streamlining their recruitment processes, providing access to vast amounts of data and extensive talent networks, and hyper-personalizing candidate outreach at scale.
Celential.ai's service delivers high-quality and engaged candidates for interviews in an average of 3 days — with zero effort or learning curve on your part — freeing your hiring team to build and nurture candidate relationships and make top quality hires.
Schedule a call to learn more!