Despite the 2023 economic uncertainty, the need for skilled tech talent is more pressing than ever. But to find the best software engineers, you need the best technical recruiters.
We've put together a quick guide to the essential skills for tech recruiters. This article also includes 40 technical recruiter interview questions and 3 role-playing activities to help you identify these qualities and find the right person to hire.
Looking for more tips and interview questions to hire technical recruiters? Download our eBook How To Hire Technical Sourcers & Recruiters.

What is a Technical Recruiter?
A technical, tech, or IT recruiter sources, interviews, and negotiates offers with candidates in collaboration with tech company hiring teams. Because they work on specialized tech roles such as backend engineer, DevOps engineer, or network/security engineer, tech recruiters often come from a STEM background.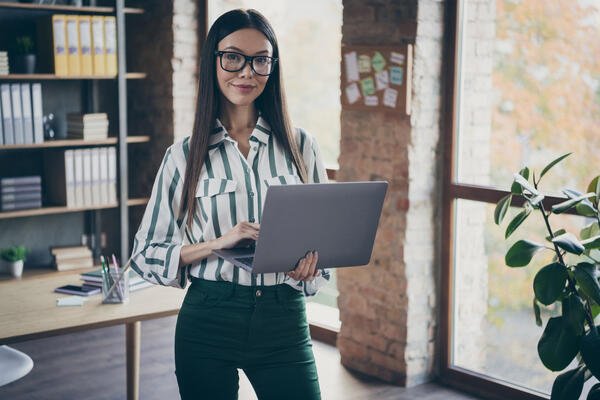 5 Essential Technical Recruitment Skills
Hiring technical recruiters isn't easy, as a great tech recruiter needs to excel in many areas. However, number one is the ability to communicate effectively with candidates and ensure great candidate experience throughout the evaluation process.
We've broken down the top hard and soft skills you should look for when hiring a technical recruiter and provided you with the questions to identify and evaluate proficiency in these skills.
#1: Establishing a data-driven, well-crafted process
Great recruiters know that having a consistent process is critical to technical hiring.

They evaluate candidates for the same role with the same set of questions, role-play activities, and take-home assignments. They objectively compare candidates and avoid bias.

They also use metrics to identify and eliminate the inefficiencies and bottlenecks in their process, finding the most time-efficient methods to source and screen candidates to meet their candidate list deadlines.

A few metrics that technical recruiters should keep tabs on are:

Time to hire
According to Glassdoor, the typical time to hire in the US is 24 days — unsurprisingly, 60% of candidates say they are "unimpressed by time-consuming recruitment processes."

With the tech hiring crunch, replying to candidates and scheduling them quickly through a reasonable number of technical interview rounds (3-4 maximum) will help a tech company stand out and avoid losing candidates to competitors.

Quality of hire

This equally important metric is based on mutual fit and retention rate and is central to your company's long-term recruitment strategy and success.

Tech has the highest turnover rate out of every industry, at 13.2% annually. So, 90% is an excellent one-year retention rate target for new hires.

Cost to hire

Zippia found that the average cost to hire is $4425 in the United States. This includes advertisement costs, recruiter fees, and subscriptions to recruiting tools.

Tracking your cost to hire can help you compare the efficiency of various approaches, and can allow you to compare your process to those of your competitors.

Most technical recruiters use recruiting tools such as an ATS to track these metrics, organize candidate profiles, schedule regular email follow-ups, and otherwise communicate with candidates.
Technical Recruiter Interview Questions for Evaluating Process Abilities:
How do you measure your own performance and define success?
What was the time to hire at your last company? The cost to hire?
Imagine you need a Senior Fullstack Engineer with Python/Django and React. Can you walk me through your process from sourcing to hiring?
What methods, tools, and processes do you use to find candidates and keep track of them?
How do you craft effective interview questions?
How would you objectively compare six great candidates who are mutual fits for a role?
Tell me about a time you used data to improve our recruitment process.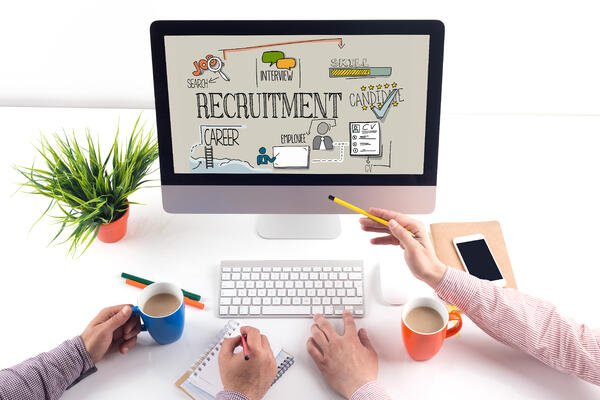 #2: Evaluating Candidates
Tech recruiters determine which candidates are worth the time and effort to screen, interview, and hire.
Hiring the wrong candidate is devastating, as employees often take 8+ months to become fully productive at work.
This is often particularly true for software engineers, who must pick up new technologies and domain knowledge, and situate themselves in complex coding projects with a critical impact on a tech company's core product.
Technical knowledge is a prerequisite in technical recruitment to evaluate hiring managers' needs, screen candidates effectively, and determine mutual fit for a role. It's also a must for understanding jargon-filled resumes, including candidates' proficiency in necessary technical skills and the extent of their contributions to engineering projects.
Recruiters need to know how to assess candidates' technical knowledge by creating assessments such as coding tests.
Good technical recruiters can gauge company culture fit and the ability to work well on a team.
By listening well, they can also identify potential candidate concerns about salary, workplace arrangements, and opportunities to grow and advance. Detecting and addressing these concerns early and throughout the hiring process ensures that candidates are long-term fits.
Technical Recruiter Interview Questions for Evaluating Judgment of Candidates:
What factors do you consider in determining the strength of an engineer?
Have you ever hired a candidate for a technical position who wasn't a good fit? What did you learn from the experience?
Do you have programming knowledge? Which technologies are you familiar with?
How did you acquire your technical knowledge?
Which technical roles have you successfully hired for?
Why did you become interested in technical recruiting?
How do you determine if a candidate is likely a long-term fit?
Have you ever made a hire that left the company shortly afterward? What did you learn from the situation?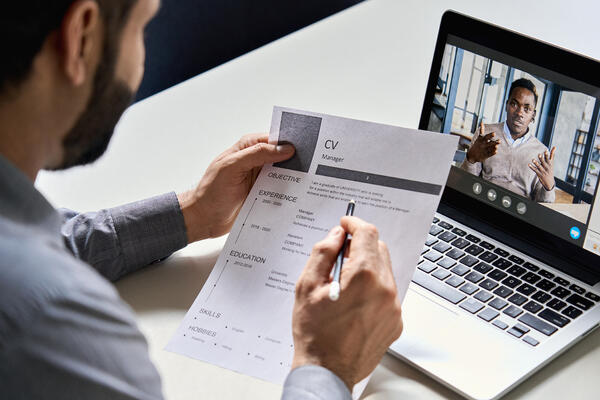 #3: Keeping candidates engaged
As candidates have more and more career options, interviews are rightly recognized as two-sided exchanges. It's increasingly important for recruiters to have the ability to get the info they need in the form of a friendly conversation.

Equally important is the ability to build a relationship and nurture candidates before persuading them to accept an offer.

Good technical recruiters know how to customize the engagement strategy for different types of candidates. For example, for passive candidates, a recruiter must build time into the process to nurture and develop a strong relationship.

On the other hand, moving quickly and keeping up momentum and excitement is often critical to winning over active candidates.

In all cases, recruiters must value job candidate experience and treat candidates respectfully throughout the hiring process. For example, effective recruiters:
Create touchpoints by communicating clear hiring timelines, feedback, and next steps so that candidates stay engaged in the process.
Write a timely and polite email to notify rejected candidates. Recruiters should also consider offering feedback, as LinkedIn finds that rejected candidates are

4 times more likely

to consider interviewing again with a company that provided feedback.
Technical Recruiter Interview Questions for Evaluating Candidate Engagement Skills:
How do you stay conversational while extracting the information you need from candidates?
What is the importance of candidate experience?
How do you create a memorable candidate experience?
How do you keep candidates engaged throughout the recruiting process, from application to start date?
How have you handled rejected candidates?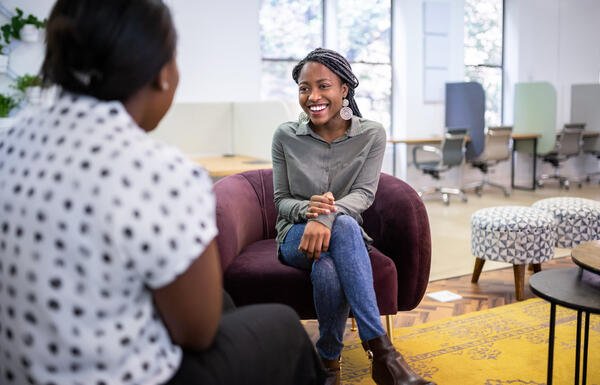 #4: Selling, converting, and closing
Part of "selling" a company and opportunities to candidates relies on identifying effective pitch points for JDs, outreach emails, and interviews. These can include:
Rapid growth
Funding or backing by top VCs
The use of technologies that are particularly innovative or exciting to engineers, such as cutting-edge AI, ML, NLP
A focus on making positive societal change, such as by helping small businesses or the environment
Commitment to diversity, equity, and inclusion
The backgrounds of leadership, such as having founded successful startups before
Creative or particularly compelling job benefits such as free yoga, gourmet snacks, student loan payments, WFH technology reimbursement, and company swag
The ability to craft a compelling narrative is also crucial to maximize the chances of candidates converting to hire.
Given the competitiveness of the tech market (only 3% of software engineers are unemployed!), recruiters need to master the art of crafting a persuasive story about why this opportunity is uniquely appealing and a good fit for a candidate.
Technical Recruiter Interview Questions for Evaluating the Ability to Sell:
Can you discuss a particularly effective email outreach message you have used for outreach?
How do you create an exciting and compelling JD?
Think back to a successful hire you made. What steps did you take to convince the candidate to join your company?
Have you ever encountered a candidate who was ambivalent about joining your company or was difficult to close? How did you convince them to say yes?
What are some of the reasons candidates turn down offers, and how do you address these reasons?
Tell me about a time a candidate decided not to accept your offer – what did you learn from the experience?
What is your approach to maintaining employer branding during your recruitment process?
How would you make our company stand out if you described us to a candidate?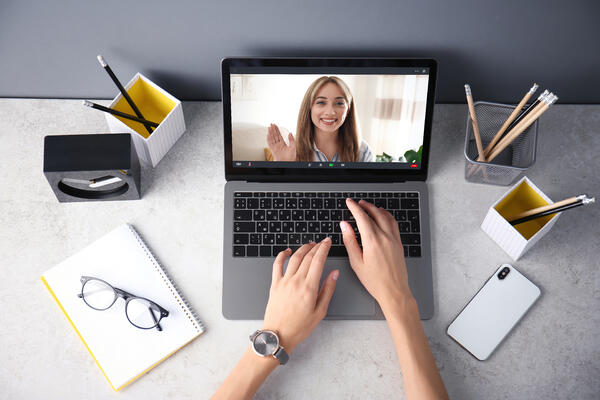 #5: Networking
A full 85% of jobs are filled by networking, highlighting the importance of building relationships, acquiring contacts, and a strong talent network long-term.
Technical recruiters need to know people who will be looking in the near future and match them with hiring managers.
Many effective recruiters maintain a social media presence for personal branding, while others are part of industry, academic and professional groups or attend in-person or virtual events.
It is also a plus for recruiters to have experience with employee referral networks, which fully leverage their colleagues' networks.
Technical Recruiter Interview Questions for Evaluating Ability to Network:
How do you build and maintain your talent network?
Can you discuss a time that networking resulted in a hire?
Have you had success establishing employee referral programs?
How do you maintain relationships with clients or hiring managers and ensure that you stay in communication over the long term?


3 Role-Playing Exercises to Hire Tech Recruiters
Rather than asking candidates if they have the soft skills required to be a technical recruiter, you might consider presenting them with situations to handle that require these skills.
Here are some tips for constructing an effective role-playing exercise.
A role-playing exercise that is situational, with a few well-chosen details about a specific scenario, will be most effective in ensuring candidates don't rely on rehearsed answers. After all, the whole point is to get a better sense of how the candidate comes across naturally, how they react when faced with the unexpected, and how they navigate new situations.

Role-playing exercises shouldn't be too difficult or unconventional; the goal is not to trip up candidates but to allow them to demonstrate their interpersonal skills in a relevant scenario. Try your exercise on your colleagues or other professionals to ensure the situations are reasonable and test the skills your candidate will actually need to perform well in the role.
Props such as mock resumes or JDs can help make the situation more realistic and add depth; effective candidates may ask questions and try to learn more about the situation to come up with insightful solutions.
Exercise 1: Mock Phone Screen
In this role-playing exercise, a recruiter calls up a technical candidate to evaluate their background while simultaneously pitching the opportunity.
This exercise simulates a scenario recruiters will encounter on a near-daily basis and can be repeated with other parts of the recruitment funnel, such as extending or negotiating an offer.
Exercise 2: Presenting a candidate to a hiring manager
A recruiter's ability to manage relationships with hiring managers is as important as candidate interactions.
One effective exercise for observing communication skills in action is to give a potential recruiter two resumes and ask them to pitch one to you as the hiring manager.
This activity assesses candidates' ability to scan a JD and verbally communicate key points in a clear and concise manner.
Exercise 3: Handling a Difficult Hiring Manager
Adding a small amount of conflict to your role-playing exercises can be a valuable way to give your potential recruiter a chance to demonstrate their ability to handle disagreement constructively.
For example, perhaps the candidate is a recruiter with startup Precisionly.ai; you play Greg, a hiring manager dissatisfied with the candidates they have presented lately for the Lead Backend Engineer role.
Or, the candidate is a recruiter at Ridgezy.io; you play Annette, a hiring manager unhappy that the last three candidates fell through at the offer stage.
These exercises also allow you to evaluate candidates' technical knowledge, their knowledge of the recruiting process, and current tech market trends.
---
To learn how Celential.ai can multiply your recruiting efforts, schedule a demo with us today.
We'll supercharge your candidate pipeline and deliver top-notch, diverse engineering talent, ready for interviews in 3 days — freeing up your recruiting team to focus their efforts on engaging and closing candidates.