The current economic turbulence is creating a host of challenges for TA and hiring teams right now. As budgets are cut and hiring plans remain uncertain, recruiting teams are being asked to do more with less. At the same time, competition for skilled and specialized technical talent remains fierce.
In our recent webinar, "Maximizing tech recruiting efficiency in uncertain times," panelists Samantha Perlman (Head of Talent at OneSignal), Reginald Williams (Head of Tech Talent at Bain Capital Ventures), and Cole Goeppinger (Senior Vice President of Engineering at HackerRank) shared best practices and effective tools for saving time and increasing ROI to successfully hit your tech hiring goals.
Here is our summary of key takeaways from the webinar. You can view the event recording and transcript here.
What are 2023's top tech hiring trends, according to engineering and talent leaders?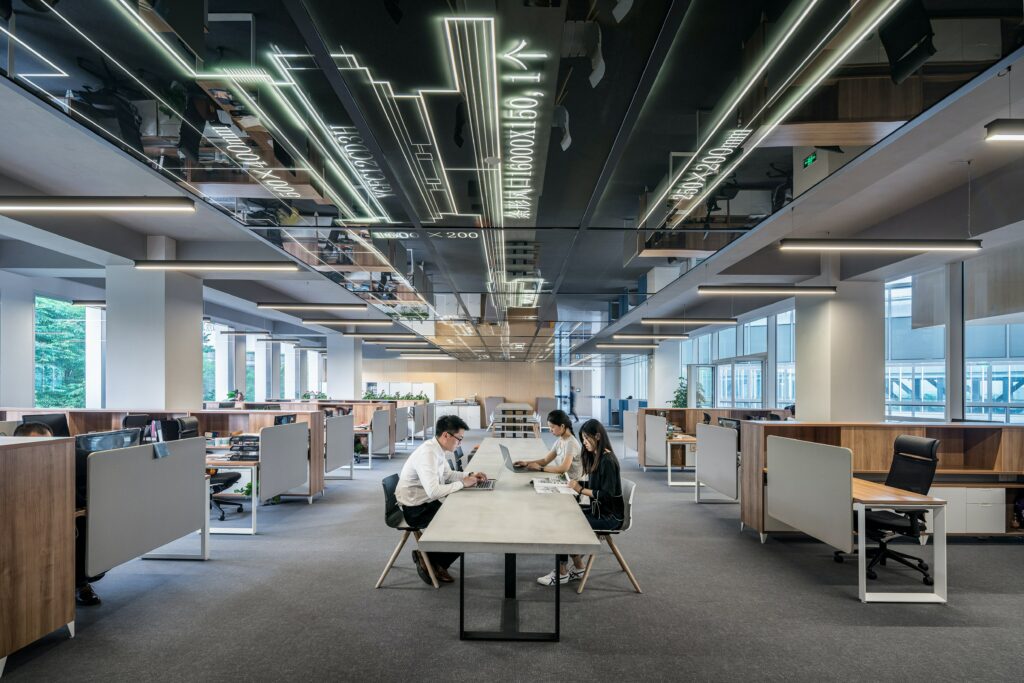 One tech hiring trend no one can escape is the unusual market conditions. While there was a loss of 32,000 tech workers in the US in January, the tech unemployment rate is historically low at 1.5%. Tech job growth remains strong with 269,000 tech job postings open across all industries, keeping technical expertise in steady demand. As a result, it is difficult to rely on traditional knowledge of recruiting cycles work.
Companies are currently seeing an influx of talent hit the market. However, finding the right fit amid the noise isn't getting any easier — particularly for technical roles requiring specialized skills and experience. As companies become more cautious about whom they hire and recruiting resources shrink, teams must sift through large volumes of candidates to find the right match on hard skills and soft skills, as well as company stage and size experience.
Finally, TA teams are operating lean. The perception that a recession or economic downturn is coming caused companies to cut hiring budgets last year and reduce the size of recruiting teams. Those who are left still need to meet hiring goals and show their impact — making it critical to update hiring practices to be more resource-efficient and effective for today's market.
7 recruiting efficiency hacks for current hiring trends
Here are the key takeaways from the webinar on how recruiting and engineering teams can maximize their recruiting efficiency in uncertain times.
#1: Invest in passive candidate sourcing and candidate engagement
When asked in a survey during the webinar, the quality of tech candidates was the biggest tech recruiting challenge our audience said they are currently facing. This suggests that while there may be plenty of inbound candidates, they may not be the right fits for their open roles.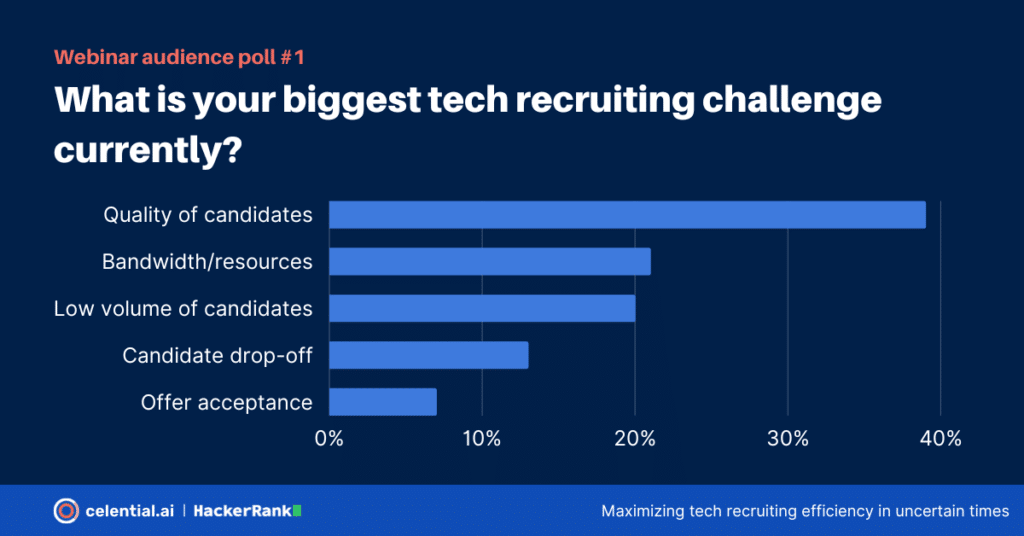 Outbound recruiting for passive candidates is still the key channel to fill senior tech positions or those requiring specialized skills (even during a downturn).
Tech talent is in high demand, and it's still a candidate's market.
"Even if you don't hire someone, you still want them to walk away as a brand ambassador for your company, or future customer or candidate. Deliver an incredible candidate experience by moving quickly and making a really good offer. The biggest mistake I've seen in this market is to lowball a great candidate because you think the market has shifted," said Samantha Perlman.
Big Tech's loss is everyone else's gain (not just the tech industry)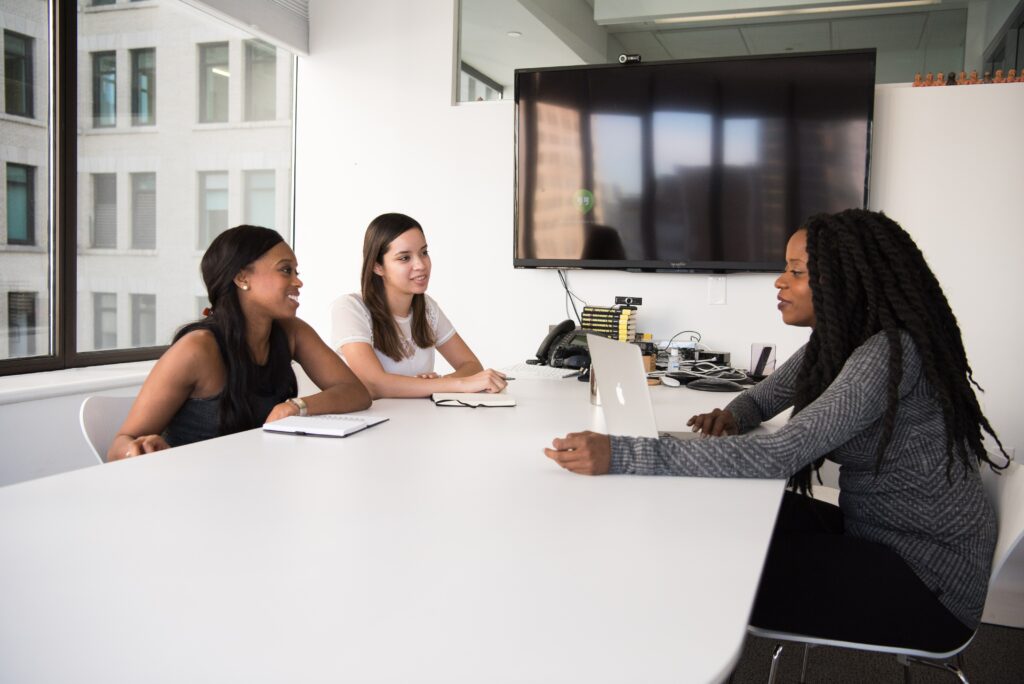 One reason why the labor market remains tight is that laid-off tech workers are quickly being rehired — often outside the tech industry. Well-paying tech jobs are abundant in sectors including insurance, healthcare, retail, government, and banking.
Smaller and mid-stage startups are also taking the opportunity to hire the top talent they formerly struggled to pry away from FAANG and other large companies. As layoffs start to make joining a Big Tech company look less safe and appealing, startups can emphasize values and innovation opportunities to lure top talent.
And 63% of laid-off tech workers have taken the opportunity to start their own startups.
#2: Teams can't afford to make bad hires right now — a skills-based hiring process can help
In today's challenging environment, it's critical to find the right person — and find them fast.
"Focus on the exact things you need to be strongly validated to make an offer," said Cole Goeppinger. "Know what great versus poor answers, or senior manager versus junior manager answers, are. A fast and consistent process is better for the candidate, better for you, and more reliable in ensuring strong hires."
It's important to be mindful of assessment length and communicate the value and relevance of the assessment to candidates — particularly if the assessment comes early in the recruitment process.
Skills-based hiring opens new pools of top tech talent
Skills-based hiring is fairer to underrepresented job seekers who may lack degrees or credentials, but possess the skills to succeed in a role.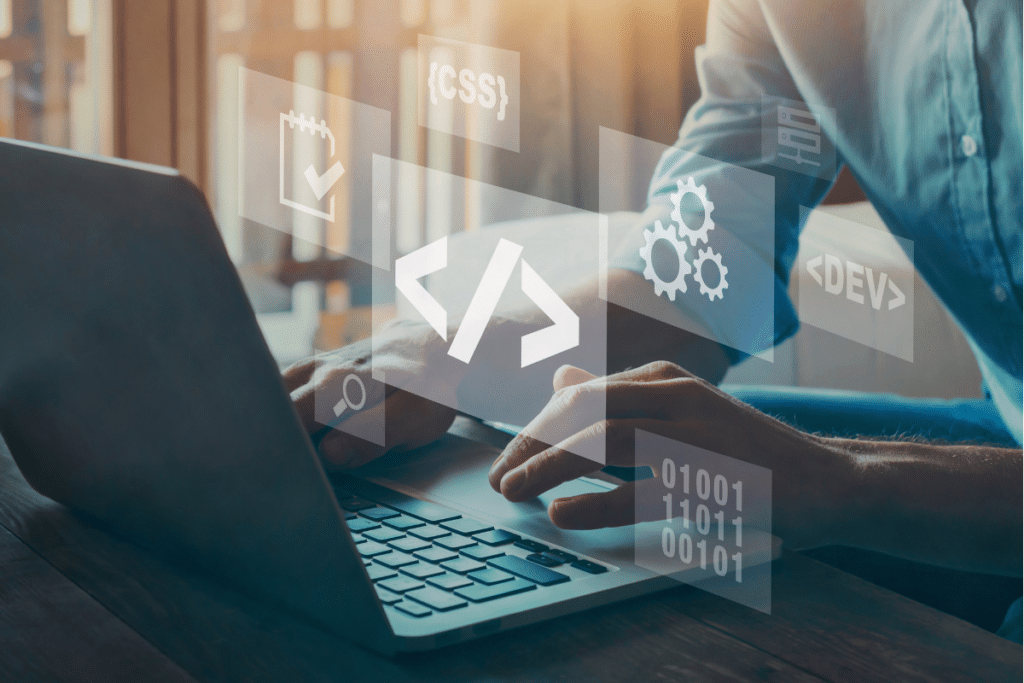 "It's so important to start early — if you build a team with diversity in mind, it only becomes easier to attract other talents. Conversely, I have candidates all the time who don't feel comfortable joining a team that says they care about diversity but doesn't represent it. From a competitive standpoint, you need diverse opinions to build products to serve users who are truly diverse as well," said Reginald Williams.
#3: Plan headcount with discipline and create a flexible recruiting strategy by continually monitoring your metrics
Our panelists offered some advice on how to make a solid plan in uncertain times.
"What is this role unlocking for you? If you can't articulate that, you should probably not hire for that role," said Reggie.
Many companies that have rapidly increased headcounts are discovering that they grew beyond their means. Being thoughtful about headcount planning, and tying it to revenue milestones, can help avoid costly and reputation-damaging layoffs.
Keeping track of your metrics will allow you to spot problems — and stop them in their tracks. Where are the bottlenecks in your hiring process? Are you interviewing enough people to make a hire? These are all questions that can be answered with data.
#4: Calibrate early on acceptance criteria and "must-have" skills to conserve time and resources
Holding the priorities of too many stakeholders simultaneously can make a role impossible to fill. Hiring teams that nail down the specific and limited set of technical and soft skills that are critical to the role will result in far more success.
If everyone isn't on the same page about what you're actually testing for and what the condition for success is, you'll burn resources and time interviewing candidates who were never going to make it through the process.
#5: Talent Acquisition and Engineering need to be in lockstep
Effective talent teams no longer merely support, but truly partner with engineering. Tech recruiters can build trust early with hiring managers by gaining a deep understanding of the role, its pain points, and the value it adds.
Communication is also key. "Make sure you are establishing, and establishing early. Written SLAs and recruiting orientation are helpful. Everyone needs to be on the same page about expectations, feedback time, and what the process looks like," said Sam.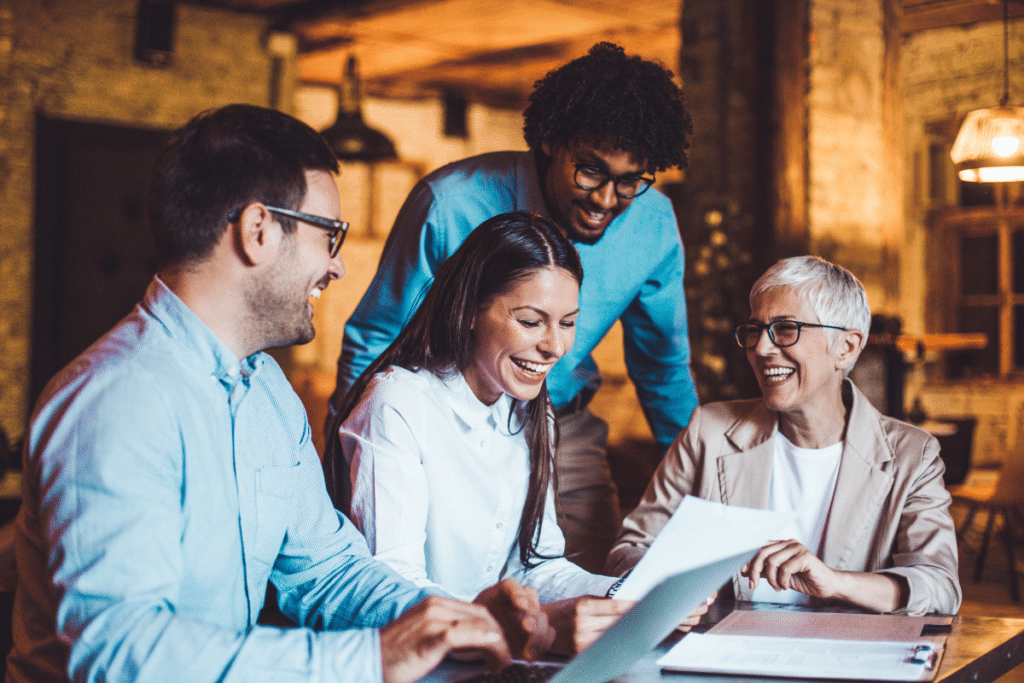 Don't let your technical interview team burn out
Ensuring all engineering members are involved in the interview process will help load balance across the team. Prepping your technical interview team proactively with shadowing and training can help ensure interviews go smoothly.
Top-performing engineering leaders also prevent burnout by building a culture of recognition. "Recognize your top interviewers privately and publicly for the value they are bringing to the company, and reward them on performance evaluations," said Cole.
#6: Know the tools you need, and how to implement them
Doing your due diligence and speaking with current users of a tool can help you make an informed decision on whether to use the tool. It will also give you an idea of how long it will take to implement (including training and ramp-up time).
Early buy-in from members of your team who will actually use the tool helps ensure you are solving an actual need.
Tools recommended by our panelists
#7: Some tech leaders think ChatGPT will revolutionize recruiting
A small but significant number of recruiters already leverage ChatGPT in their recruiting processes. A recruiter might use it to generate a list of companies in a certain domain to target or draft an outbound email to potential job candidates. We asked our audience.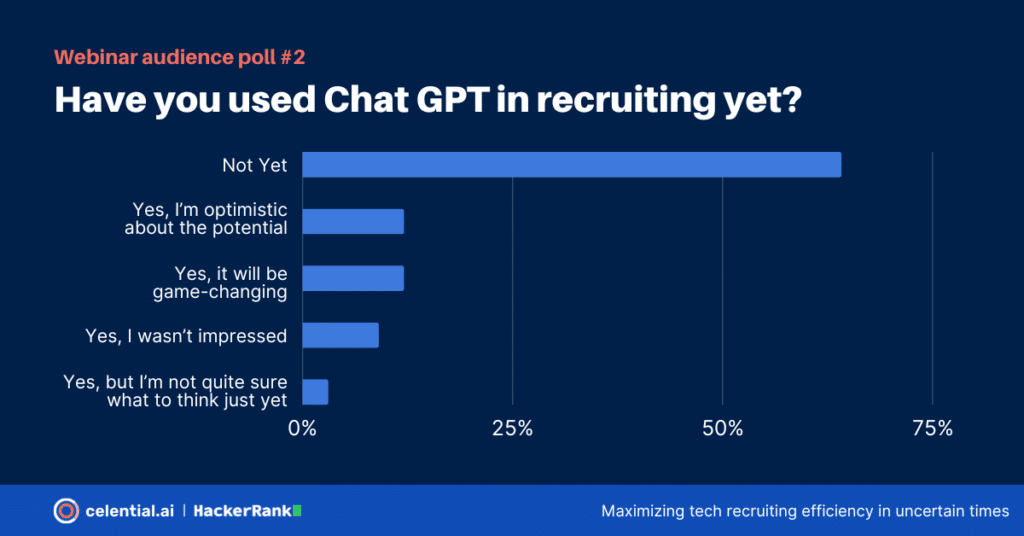 For their part, our panelists saw the potential for the tool in changing the interview process and facilitating the writing of candidate outreach messages and job descriptions — though the human touch can't be replicated just yet.
Check out our full event recording and transcript here.
Who is developing solutions to face the tech hiring trends of 2023?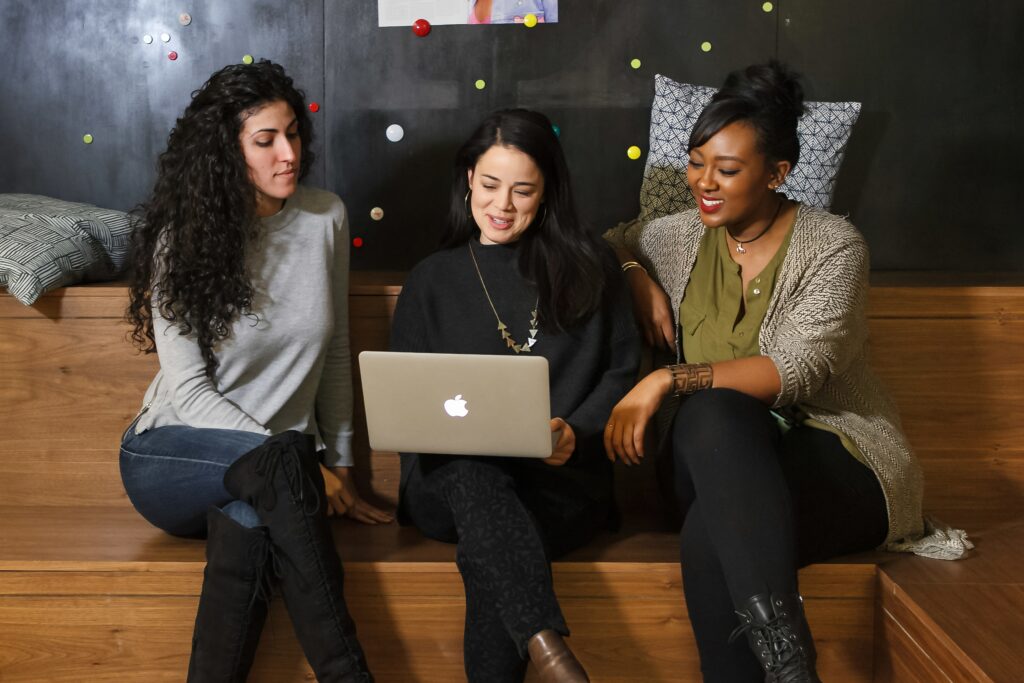 Celential.ai offers an AI-powered, human-in-the-loop sourcing solution that builds strong pipelines of technical talent ready to interview within a week. With a talent graph of 20+ million passive candidates and Machine Learning algorithms purpose-built for technical recruiting, Celential has delivered thousands of tech candidates for companies of all sizes and sectors. Our AI candidate sourcing service averages an 80% candidate matching accuracy and up to 50% savings on recruiting costs for our customers.
HackerRank is the leader in technical assessment and interviews. More than 3,000 customers across all industries, including over 25% of the Fortune 100, rely on HackerRank to raise their hiring bars. More than 18 million developers (approximately 40% of the global developer population) trust HackerRank to learn and showcase their coding skills.
Celential and HackerRank are partnering together to streamline the tech recruiting process through the power of AI and deep vertical expertise. Working together, we're able to provide hiring teams with a strong sustainable technical talent pipeline at the top of the funnel and the tools they need for efficiently evaluating candidates to fill technical roles faster with the most qualified candidates.

Schedule a call today and see how you can maximize your recruiting efficiency in 2023.