A robust candidate pipeline is the foundation of effective recruiting, with sourcing being increasingly recognized as a key part of a tech company's hiring process. It's no surprise that over 9000+ technical sourcing positions are currently live on LinkedIn.
In this article, we answer some Frequently Asked Questions by hiring managers about technical sourcers and provide some technical sourcer interview questions and take-home assignments for identifying great candidates for the role.
Looking for more tips and interview questions to hire technical sourcers? Download our eBook How To Hire Technical Sourcers & Recruiters.

Why hire a technical sourcer?
Technical sourcers search for qualified professionals who may be a fit for your open positions on professional networks, resume databases, and tech sites such as GitHub and AngelList — opening up a huge new pool of candidates apart from those who are actively looking.
Hiring managers say 3 out of 4 applicant resumes are completely unqualified. Talent sourcing puts you in control of your candidate pool quality so you don't have to wade through stacks of irrelevant resumes. It also allows you to proactively target female, minority, or other talent demographics to reach your diversity goals, particularly when enacted alongside

other recruiting strategies to find diverse candidates in tech

.
Hiring a technical sourcer can also be a great move for high-growth startups that are scaling their recruiting operations. An effective strategy can be to hire recruiters first, then add sourcers to support your recruiters as you grow. Technical sourcers free up the considerable time recruiters spend at the top of the recruitment funnel, potentially multiplying a single recruiter's efforts.
As an added benefit, passive candidates you've reached out to are, by definition, typically not actively looking for a new role. Therefore, you aren't usually facing competing offers made to candidates you have invested significant time in.
How much are technical sourcers paid?
According to Glassdoor, an entry-level technical sourcer in the United States earns $61K on average, and one with 4-6 years of experience earns about $100K. This salary varies significantly across seniority levels and geographic locations, though. For example, as of 2022, a technical sourcer in the San Francisco Bay Area is compensated $117K on average but one in the Dallas-Fort Worth Area receives around $76K.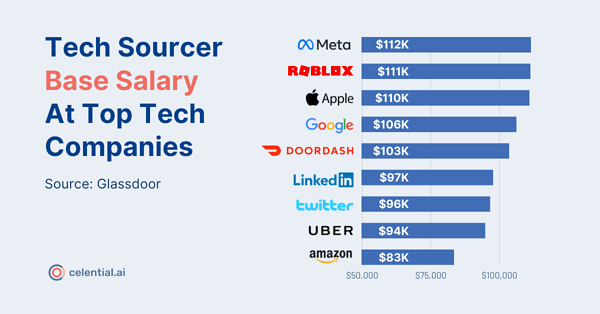 Five interview questions to ask tech sourcers
Here are our top five technical sourcer interview questions to help you identify the hard skills, soft skills, and abilities crucial to successful technical sourcing.
#1: Can you explain one of your successful hires?
Though candidates may not be intentionally trying to mislead you, a candidate's self-perception may be quite different from reality. Often, asking about how candidates have handled situations in the past gives you a better idea of how they actually operate and what their individual strengths are.
Some positive signals you should listen for in answers are:
A focus on process — Skilled sourcers will be able to guide you through a well-crafted process and reference concrete examples of tools they use, such as professional networking sites for sourcing candidates and posting jobs or an Applicant Tracking System (ATS) for organizing candidates.
Data-driven approach — The most effective sourcers can quote you their metrics (such as the number of contacted candidates per day, open rate, reply rate, and interested rate) as they are constantly analyzing their own processes to identify inefficiencies, drop-off points, and ways to iterate on the processes they have already established. Data-driven sourcers also have the capacity to be flexible and change course when particular methods prove more effective than others.
Organizational skills — due to the sheer numbers of candidates, organization is vital when it comes to keeping track of requirements, contacted candidates, follow-up messages, and other responsibilities.
#2: Which technical roles have you hired for?
While the average tech worker's resume is indecipherable to a layperson, a good technical sourcer will be able to judge what type of experience a candidate has and whether their skills are transferable in a particular role (e.g. substituting Vue for React).
This question will help you to evaluate the following key competencies:
Technical knowledge — Let's use a Backend Engineer role as an example. A technical sourcer will need to find candidates who match the tech stack, have experience in a similar role (such as working on infrastructure, data pipelines, embedded systems, or web applications as appropriate), and at similarly-structured companies like small tech companies or startups.
Other roles, like a Product Manager, will have completely different specifications and priorities such as an increased emphasis on domain knowledge rather than specific engineering skills or programming languages.
Judgment of mutual fit — A good technical sourcer will have the ability to quickly get a feel for your company's culture and expectations, estimate the selectivity of the companies where a candidate has worked, and gauge their likely career trajectory — key info for determining mutual fit.
Domain expertise — Many sourcers come from a technical background, and others may have picked up the knowledge on the job and have more or less experience in certain areas of tech.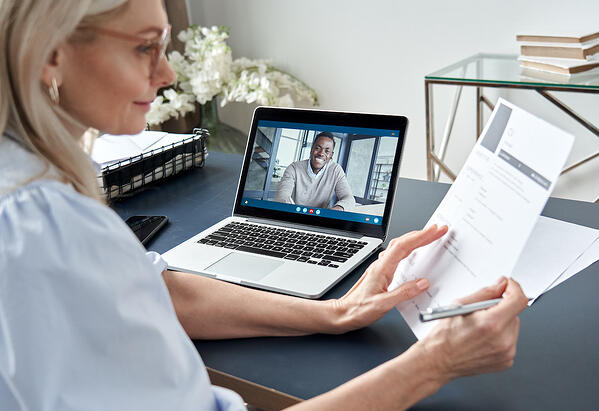 #3: How do you handle candidate experience?
Many people think technical sourcers don't need the soft skills of a recruiter, but this is actually not the case. That's why you should look for a technical sourcer who demonstrates:
Communication skills — Sourcers are often the ones who create the first impression for candidates on behalf of your company: crafting reach-out messages, replying to interested/uninterested messages, answering questions, and otherwise interacting with candidates. Strong communication skills are integral to these interactions and to cultivating relationships with candidates.
Commitment to candidate experience — It's important to follow up with all candidates and prioritize giving them a polite and timely answer. With employers being notorious for ghosting candidates, some candidates in this tight labor market are turning the tables. Creating a positive candidate experience isn't only for ethical or recruiting reasons but also contributes toward a positive brand image.
Sales ability — Recruiting is all about persuading candidates to engage with you. This is even more true with passive candidates; while active candidates are already in the mindset to hear your pitch, top-notch sourcing requires the ability to step into a passive candidate's shoes and craft a message that will appeal to them.
That's just the beginning when it comes to fostering strong candidate experience in tech recruiting, but you can gauge for these three skills to determine if a technical sourcer is serious about candidate experience.
#4: What's a challenging role you've sourced for?
In asking this question, here are the key competencies you should listen for in a candidate's answer:
Resilience — Tech recruiting as a field is filled with many frustrations and failures, and sourcing is a numbers game. Sometimes you send out hundreds of emails with no reply. Determination and drive are key traits for success in the profession.
Creativity — Because tech is a fast-moving and rapidly shifting field, both sourcers and recruiters need to constantly reinvent and reassess how their processes are working. Creativity and problem-solving on the fly are invaluable skills for technical sourcers.
Ability to learn quickly — Technical sourcers are responsible for understanding the specific requirements and evolving needs of hiring managers along with equipping themselves with the tech knowledge to succeed. This skill is critical as sourcers continually work with new companies or hire for new roles.
#5: What unreasonable requests from hiring managers, recruiters, or customers have you dealt with, and how?
The technical sourcer you hire should be an expert who can add value and ensure that recruiting efforts are focused effectively. That's why successful technical sourcers are well-versed in:
Managing expectations (of all stakeholders) — For example, it would be unrealistic to promise a hiring manager at a seed-stage startup that it will be quick or easy to find a Senior Full Stack Engineer with FAANG experience willing to work in-person in Atlanta.
Prioritizing — A technical sourcer needs to be able to tell the difference between hard requirements and "nice-to-haves." After all, great candidates are seldom 1-to-1 matches to a job description.
Influencing — The ways in which your technical sourcer candidate pushed back against an unreasonable request will often reveal some key strengths or weaknesses. Did they communicate effectively? Present data to successfully influence (or not) the hiring manager? Get creative with a solution acceptable to all parties?
Take-home assignments for tech sourcers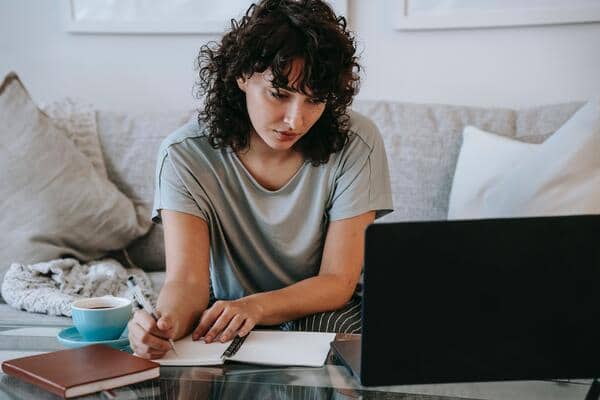 A well-designed take-home assignment — one that is compact, focused, and reflective of the actual work a candidate will do on the job — is a valuable source of information about how a candidate will perform in the role.
Take-home assignments can also help you reduce bias in hiring: they make the process more objective and give nontraditional candidates who are capable of filling the role a hands-on opportunity to demonstrate their skills.
Take-home #1: Compare 2-3 candidates given a particular job description
This exercise is focused on learning the candidate's thought process in evaluating mutual fit for a role. This exercise is very similar to the tasks that technical sourcers will perform daily on the job and tests a candidate's technical knowledge and familiarity with tools such as social media and search methodology.
Candidates will also need to demonstrate their capacity to identify, evaluate, and prioritize the most important elements on a resume or profile.
It's best to limit this take-home exercise to an hour or two, both to be respectful of candidate time and to evaluate a candidate's ability to work quickly — it is an absolute requirement for the fast-moving field of tech recruiting to be able to rapidly process the immense number of resumes and profiles to read, messages to write, and candidates to correspond with.
Take-home #2: write a sample job description or sample message to a candidate
This exercise will demonstrate whether a candidate can design an appealing job description or create engaging outreach messages to prospects. While finding candidates is a key part of tech sourcing, communicating with candidates and generating interest and excitement about the role is equally important.
As discussed above, the ability to envision the candidate's point of view, sell the opportunity, and effectively personalize outreach pitches is crucial to the success of tech recruiting efforts.
---
Celential.ai strongly believes in the importance of technical sourcing to recruiting in 2022.
With Celential.ai, you can:
Fill in the gaps as you scale your team — we help you build a strong top-of-funnel pipeline while you recruit sourcers, and free up your tech recruiters to focus on candidate engagement.
Kick-off your search immediately with high-quality candidates — Our Virtual Recruiter leverages the power of machine learning and natural language processing to deliver top-notch engineering talent, ready for interviews in three days.
Skip new-hire training and team management — Leave it all to us. Get consistent results without any learning curve.
To learn more about supercharging your sourcing efforts, schedule a demo with Celential.ai today!