Big Tech layoffs and uncertain macroeconomic conditions are currently roiling the tech talent market. However, Big Tech's pain can be startups' gain.
As an influx of top talent hits the market, there's a compelling opportunity for startups to recruit the best and brightest to grow and compete with the tech giants.
However, as the landscape shifts, they also face new challenges updating their recruiting strategies and positioning themselves effectively to recruit top talent. Despite the increase in inbound applicants, finding the right talent still isn't easy — and candidates may be reluctant to make a move in uncertain economic times.
That's why we wanted to share advice based on our team's decades of recruiting experience and continued success in making top startup hires in today's shifting landscape. Here is our analysis of the current state of hiring, candidate mentality, and how startups can maximize hiring success in today's climate.
What is startup recruiting?
Startup recruiting is the process by which a startup finds, attracts, and hires talent to contribute to the growth and success of the business and build a positive company culture.
A startup has a unique set of challenges, as high-risk, high-potential companies with often limited resources and a less structured environment. As such, their recruiting strategies often differ from those of larger, more established companies.
Top Startup Recruitment Challenges in 2023
Here are the biggest obstacles startup teams face in today's new talent market.
Limited bandwidth and resources
Startup teams need to be lean and flexible. Often, limited bandwidth is focused on priorities such as building the product, attracting early customers, and raising funds in a challenging macroeconomic environment.
As a result, highly time-consuming processes like recruiting can be a particular challenge for startups. Startup recruitment is a multistage operation from screening and interviewing to negotiation and onboarding, and it requires upfront investment in the form of tools such as an ATS (Applicant Tracking System) and resources such as a careers page.
Startup founders also often lack hiring experience, further complicating matters.
High signal-to-noise ratio
Despite the recent surge in tech layoffs, hiring hasn't gotten any easier.
"Almost every new startup is focused on hiring technical talent, especially in the Bay Area — and anecdotally, folks who have been laid off haven't had much trouble finding a new job," said Chris Russell, Managing Director at RecTech Media. "This strong job market isn't going to go away because there's a shortage of people no matter where you look."
In addition to the still-tight labor market for tech skills, startups are struggling with a high signal-to-noise ratio when it comes to their applicant pools. Although there are significantly more applicants for open positions, at least 90% of applicants tend to be completely unqualified — meaning more time spent on sifting through resumes.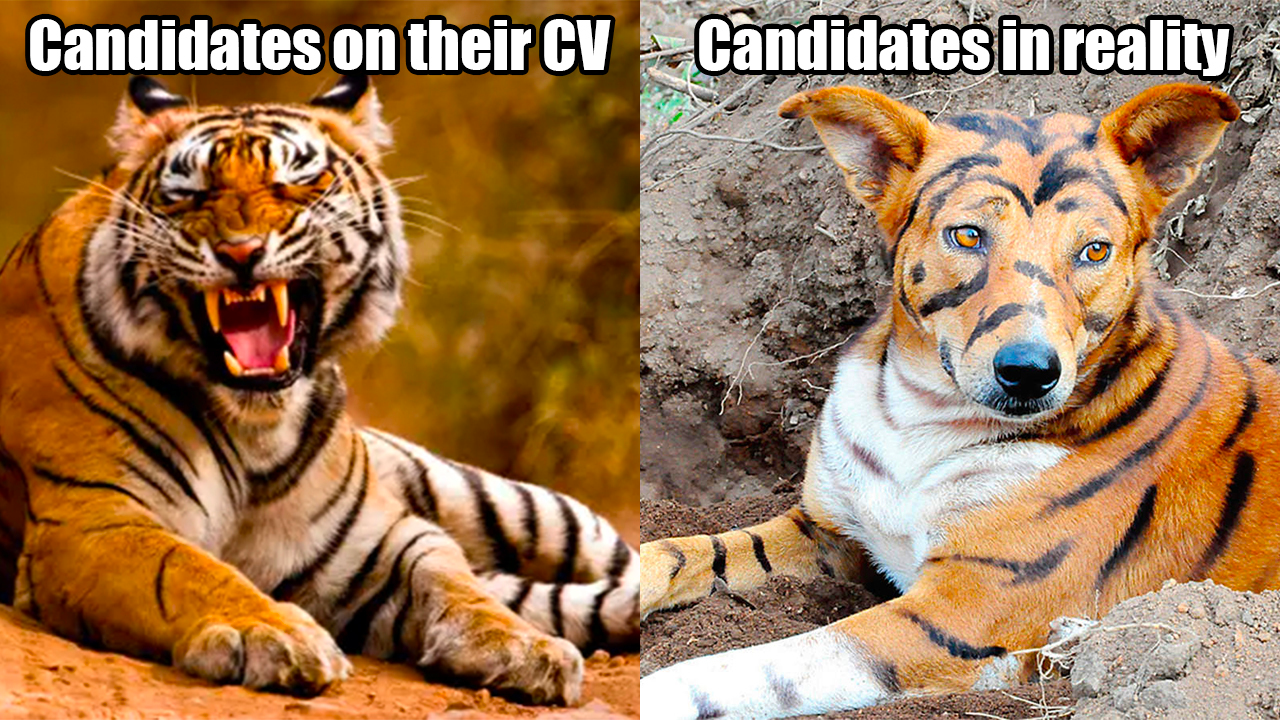 The upshot is that hiring may actually take longer these days, particularly for specialized or senior positions — and increased time-to-hire can be devastating to an early-stage startup that needs to move quickly to secure funding and build momentum.
For roles that are critical to fill immediately, startups still need a solution such as proactive AI sourcing to fill their pipelines with qualified candidates and ensure a timely hire.
Candidates dropping out of the pipeline
Tech companies, particularly early-stage startups, must have a high bar and be selective about the candidates they hire.
However, highly sought-after professionals such as Software Engineers and Data Scientists have become accustomed to having plenty of people knocking on their doors. As such, it's common for these candidates to be less committed to the interview process. Unless a startup provides strong and positive candidate experience, they may change their mind, fail to show up to calls, or drop out at the offer stage.
Economic fears are also making prospective employees more conservative. Many companies follow a "first in, first out" policy, and it can be a tough sell to persuade a candidate to leave their current established position to become a new hire at a risky startup.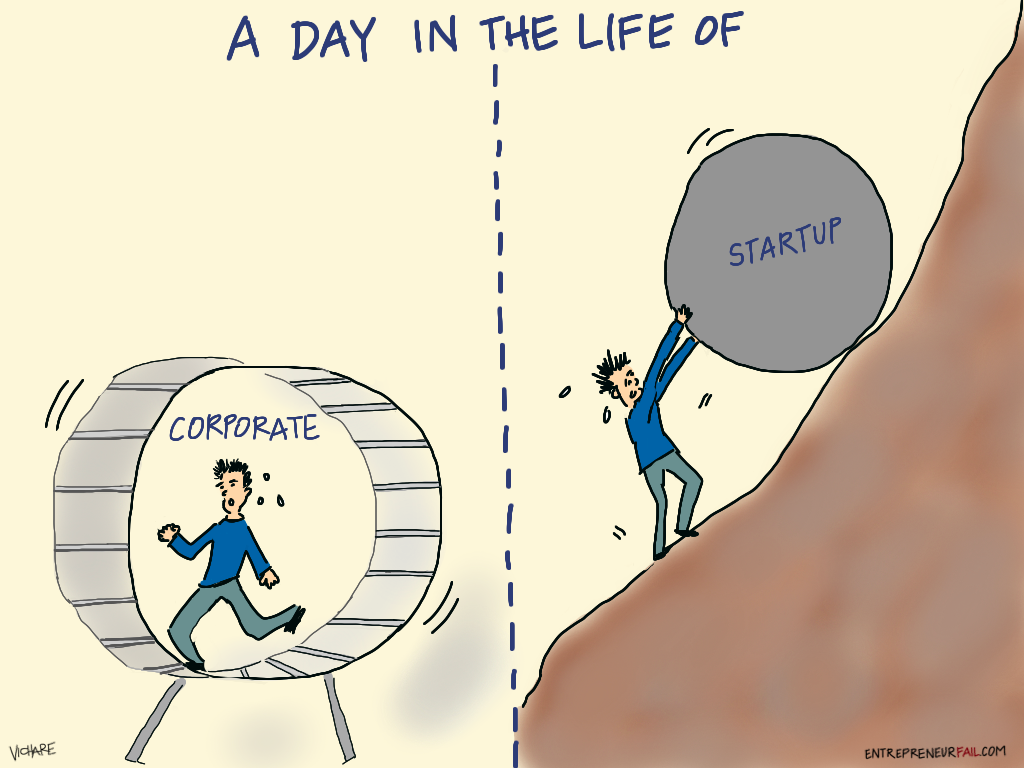 High compensation ranges
It's no secret that startups struggle to compete with larger companies regarding compensation and benefits. In addition, expectations that economic headwinds might dampen sky-high tech compensation expectations have failed to pan out. As a result of the ongoing tech skills shortage, tech salaries are still rapidly growing in 2023.
"The biggest mistake I've seen in this market is to lowball a great candidate because you think the market has shifted," said Samantha Perlman, Head of Talent at OneSignal.
Losing a great candidate because of an uncompetitive offer ultimately leads to higher overall costs. The costly recruiting process must be started again, losing critical time.
Scaling challenges
A scaling startup can struggle with a lack of structured processes for reviewing applications, interviews, and extending offers. This can lead to a poor candidate experience and time wasted due to an inefficient recruitment process.
In addition, ad hoc recruitment practices and underdeveloped recruitment strategy can lead to biased and subjective hiring. The ability to objectively compare candidates and track metrics such as where candidates are dropping out of the funnel is vital to successfully hiring the best employees.
Hiring the wrong person or for the wrong roles can be devastating, particularly for a startup. Many tech companies have recently experienced the pain of over-hiring, followed by layoffs — a cycle that can damage morale and employer branding.
Eight Expert Startup Recruiter Strategies for 2023
Here are the top startup recruitment strategies for startups to successfully fill openings with great candidates.
#1: Proactively target top candidates
Founding team members in early stages often tap their own networks for the first few hires. However, after hiring several employees and exhausting their networks, the next step is sourcing the right candidates.
Individuals with in-demand skills and experience are often already employed. As a result, startups need to target passive candidates — those who aren't active job seekers but might be open to the right opportunity.
Given the current market dynamics, laid-off employees from FAANG (Facebook, Amazon, Apple, Netflix, Google) or other selective tech companies also present a potentially attractive candidate pool. These individuals typically already possess valuable tech skills and have a proven ability to succeed in a high-performing company's culture.
Another recruitment strategy worth considering is aqui-hiring — acquiring a company primarily for its talent. This approach can be an effective way to bring in an entire great team that's already vetted and experienced at working together, accelerating the scaling process.
#2: Understand your candidate pool
It's vital for a startup to leverage market data to determine the viability of a talent pool. For example, there might only be nine Cloud Engineers with 6-8 years of experience whose public profiles list Node and AWS Spot located in Houston, Texas. If that's the case, the odds of persuading one to join your company will be slim.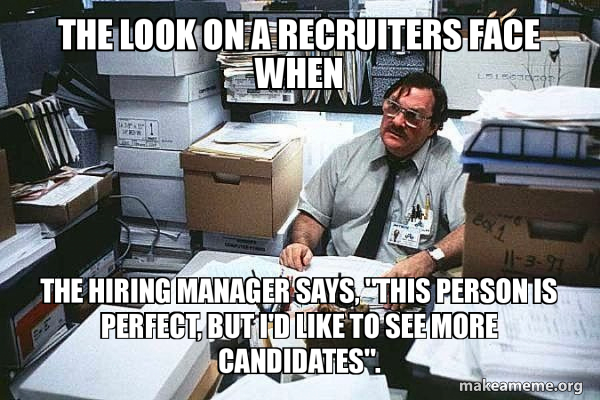 To find candidates and boost the chances of hiring success, there are various levers you can pull — such as considering remote work, relaxing degree requirements, or going language-agnostic.
Separating the must-haves versus the nice-to-haves is vital for startups to define an ideal candidate pool sufficiently focused on core requirements, while remaining large enough to build a solid candidate pipeline.
Startups can consult up-to-date market data to stay informed about the size and composition of the available prosepctive employee pool.
#3: Find out what candidates most want early
Persuading a passive candidate to make a move is harder than ever in an economic downturn — but by getting into their head, you can build the strongest possible pitch.
Eric Guidice, CEO at Headcount365, converted an impressive 50% of candidates who agreed to take a phone screen into engaged applicants by starting the intro call with one question:
"Thanks for taking my call. I know you aren't looking, but there is a reason you got on the phone. There's something I could say that would make you interested in exploring more, so let's start there. What would make you convert from being someone who's interested in exploring, to officially becoming a candidate? Compensation? Job Scope? Equity? Let me know and I will dive right into it."
Motivations of top candidates can vary, and also include title, management experience, location, company culture, career growth trajectory, and company growth trajectory.
#4: Optimize skills assessments to remove friction
To minimize candidate dropoff, it's important to prep candidates for assessments and let them know exactly what to expect.
Timing is also important. For more junior roles or roles in which qualified applicants are plentiful, consider putting the skills assessments early in order to cut down on the signal-to-noise ratio. For more senior or competitive roles, you'll achieve more success putting the test in later, once the candidate is already engaged.
To supercharge your candidate experience, it's also important to streamline assessments and ensure they test the skills used on the job — and only those skills.
#5: Adjust your languaging to boost your startup recruitment efforts
Particularly when recruiting passive qualified candidates, some subtle language framing can make all the difference. When you are requesting something from a candidate, always give a reason why it will benefit them.
For example, if you need a resume, don't say, "Can you send over a resume so I can make sure your background's a fit for this role?"
Instead, you might say, "Do you happen to have a resume to share? That way, we can set up a more meaningful and productive first conversation."
If you need to check whether a candidate is willing to work in person, don't say, "Hi candidate, can you confirm that you are willing to work in person?"
Consider instead saying, "I just wanted to be upfront about the fact that this is an in-person role, to make sure that is something that is potentially aligned with your interests."
#6: Send candidate reminders at every stage of the recruiting process
Even if candidates are interested, they may miss messages or be preoccupied — after all, in addition to interviews, candidates may have to balance their current work, side projects, personal life, other interviews, and more. The answer?
We suggest sending 2-3 follow-ups when you fail to receive a reply from the candidate, at any point in the process, from scheduling the intro call to extending an offer.
One tip is to avoid long email threads with multiple contacts. Instead, make separate, easy-to-find subject lines for each stage of the process including first interview, onsite discussions, and offer details.
#7: Maximize the chances of offer acceptance
Some best practices for successfully converting candidates into new employees include:
Present an offer package live,to gauge their reaction and address questions.
Offer multiple options for compensation packages. For example, you might have 3 different versions: 1) An option that is heavy on base compensation, say 200k base along with 100k shares, 2) An option that is balanced, such as 180k base with 120k shares, and 3) An option that is heavily weighted on equity, such as 150k base and 150k shares — in order to increase the best suit a candidate' needs and risk appetite.
Provide benefits sheets that detail incentives beyond compensation.
#8: Integrate the most effective tech into your hiring process
Here is an up-to-date list of tech tools recommended by industry experts across every step of your hiring process.
A startup recruiter might also consider using ChatGPT in recruitment to increase efficiency. Some ideas include generating interview questions, writing candidate outreach templates, and generating job ads and branding content.
If your recruiting team is looking to increase your ROI with the latest tech, the most significant area of impact AI can have is on your sourcing process. A startup recruiter can spend up to 30 hours — over half their workweek — on sourcing potential candidates.

Using AI and ML models custom-built for tech recruiting, Celential provides skilled tech candidates for your roles — freeing you up to close more hires with fewer resources.
We offer:
Warm, qualified talent ready for interviews appearing in your inbox or ATS
Coverage of specialized engineering, product, and sales talent: including ML Engineer, Data Scientist, Fullstack Developer, Backend Developer, Frontend developer, DevOps Engineers, Tech Leads, Architects, Managers
Instant flexibility to scale up and down your recruitment efforts as your hiring needs, role priorities, and budget shift during these uncertain economic times.
Start receiving highly qualified tech candidates today!