Businesses faced many recruiting challenges in 2022.
We may have moved beyond the trickiest stages of the COVID-19 pandemic, but now we're confronted with a tight job market for tech talent, the debate around hybrid working, and an uncertain economic climate with rapid inflation.
Analysts are now pretty confident that the US is heading for a recession in 2023. With the 2008 Great Recession still fresh in many of our memories, it's not news any of us wanted to hear.
However, it's still important to remember that hiring in a recession is possible — with the right approach.
Mass tech layoffs have happend. Job offers are being rescinded. And recruitment funding is drying up.
But as long as CEOs and COOs are strategic with their recruiting budgets, it's still possible to grow your team and company through whatever the economy throws at us next.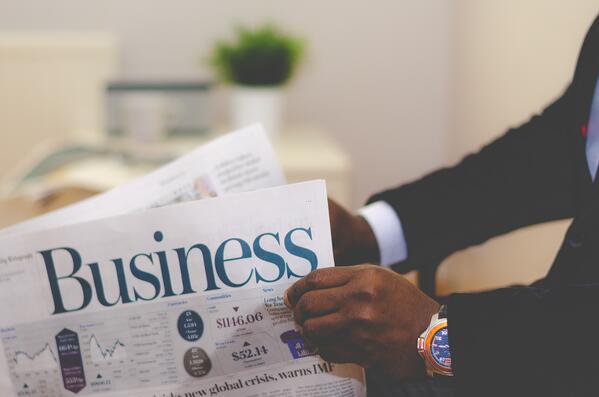 Here's how…
Create a recession-proof hiring strategy…like now
Hiring strategy is always important. But never more important than when your business is facing a global recession.

You can't simply sit and wait, hoping things will improve sooner rather than later. Nor is it wise to implement a total hiring freeze that hinders your company's progression.

Instead, you need a new, laser-focused recruiting strategy built with the recession and its economic challenges front of your mind.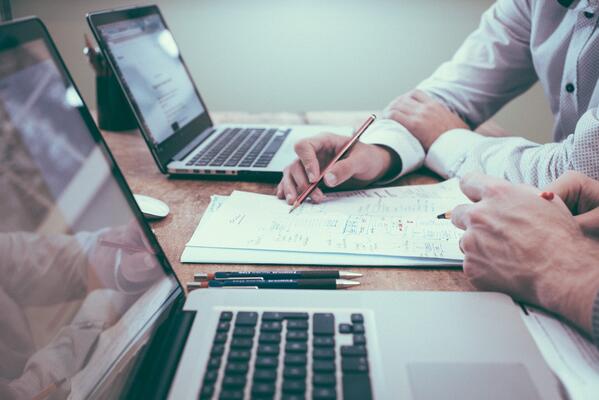 So what do you need to consider when creating a strategy for hiring in a recession?
1. Plan for your worst-case scenario…
Imagine that the recession proves to be long and drawn out and the economy takes years to recover. What does that mean for your company — and your employees? It might mean layoffs, which nobody ever wants to deal with. To carry out layoffs graciously, here are a few top tips:
Train your managers on how to handle layoffs before you need to do them. This ensures you're ready if your worst-case scenario happens, and is valuable training for all managers.
Be direct, but compassionate. You need to get your point across but don't forget that the people you're laying off are people and your coworkers. Leave space for people to process the bad news and their emotions.
Be sure you explain any severance benefits or outplacement services. And have all of those details in writing to let laid-off employees look through the details in their own time.
2. …and your best-case scenario
Now imagine a different scenario — one where the economy bounces back within a year.
What does your strategy look like now for the labor market?
With business booming again will you need to double the size of your team?
Or maybe push forward with a new product to enhance growth?

Have plans already in place for your HR processes and budgets before you need to scramble to fill lots of new positions in a tight job market.

The key to success is to design a hiring strategy for both possible scenarios. Then implement your worst-case scenario plan. If the outlook is better than expected or business outcomes change, you can always adjust as you go.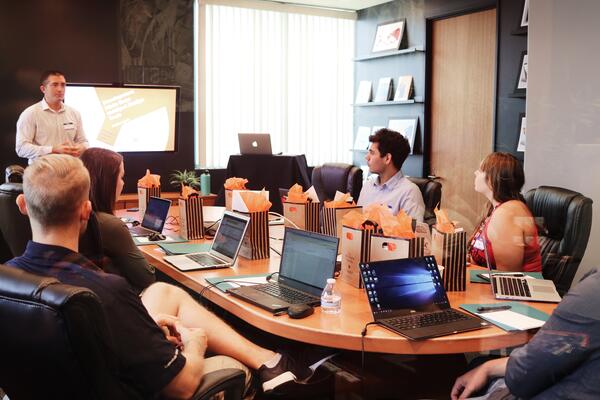 3. Prioritize roles
You need to be more accurate when it comes to your short and long-term hiring needs. There's no room for unnecessary hires during a recession.

Take stock of the most important roles you need to fill right now. In a recession, people will be spending less money — so hiring new a new employee for your sales team isn't the way to go. Instead, focus your hiring efforts on any roles that have been left sitting open for more than a couple of months. Try to fill roles like developers that help improve the user experience of your products or services to help you keep as many paying customers as possible.

If your business is looking for any type of in-demand of developers like Full-stack, frontend, DevOps, or backend, check out our complete guide to sourcing them.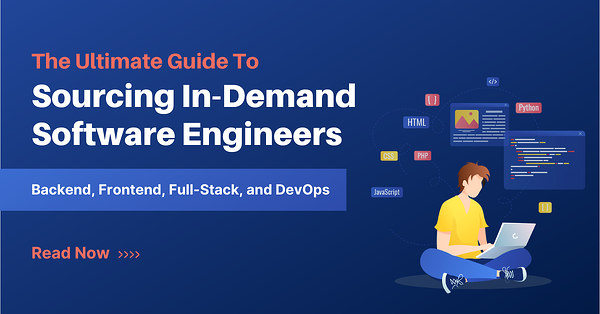 4. Be strategic if you are hiring during a recession
In a recession, companies need to be strategic with their resources. You'll need to do more with less, so it's important to find ways to get the most ROI out of each everything you do.
If you're letting people go and not searching for replacements, how can you help your remaining employees manage an increased workload? Studies show that 74% of employees who survive layoffs see their productivity suffer.
Try to use technology like AI sourcing solutions to take over some of the repetitive tasks that people waste time on day-to-day.

While you're trying to make life easier for your workers, ask them for help too. Being transparent about how the economy is affecting the company's financial state can encourage employees to find creative solutions to cut costs. Make it clear that getting through this tough time is a matter of everyone working together — no matter their position in the business.
Cut costs…but not where you might think
During a recession, companies' budgets tend to shrink. So how do you make cost savings — without stifling your hiring efforts?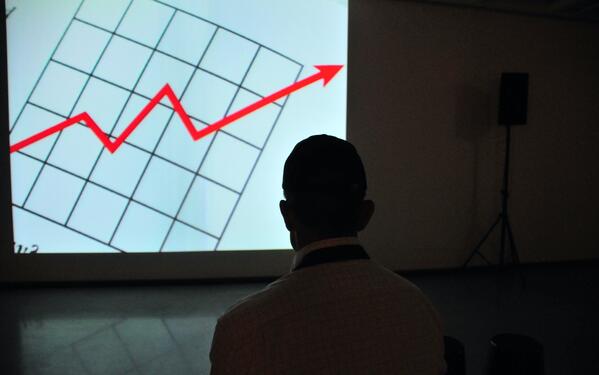 1. Reassess the ROI of external partners and tech tools
You don't need to simply slash your HR department's budget. Instead, look at how they're using the resources available to them.
If you have roles that you are sourcing for and are using external staff agencies and contracted recruiters, cut them loose if they haven't produced results in months. They can cost between 18% and 35% of a candidate's salary per hire.
Also take a look at your Job board subscriptions. They can cost up to $1000 per month to post just five jobs, and if you aren't finding qualified candidates then that is money thrown down the drain.
There might be plans to hire an internal recruiter or sourcer but their salaries cost anywhere from $50,000-$80,000 a year and take a couple of months to fully ramp up. It might be best to invest that money in solutions that can produce 20-30 Top-Talent candidates per month.
Which of these resources have the biggest impact on your hiring targets? And which are have none at all?

With a little analysis, companies can judge efficacy alongside expenses to discover which of these options provides the most labor for the money.

Spot an ineffective expense? Cut it and you can optimize your budget with minimal impact on your hiring strategy.
2. Nurture your talent pool
Finding the right people to apply for your open positions is typically costly. But there are other, cheaper channels you can exploit when hiring during a recession.
Start a referral program so existing employees can recommend people they know for roles.
Look at the talent you already have in-house and offer promotions.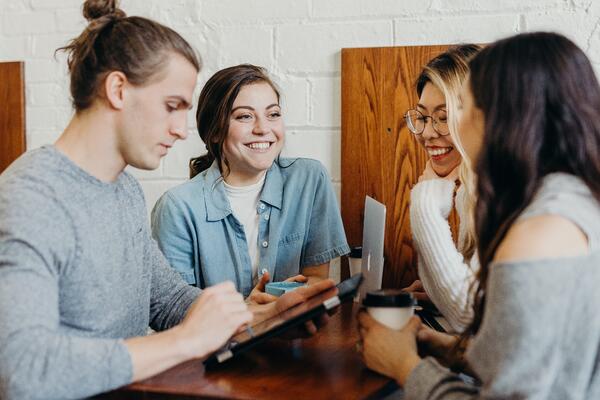 You can also attract top talent with the help of a company careers webpage and by creating a more detailed "About Us" page that shows what your company culture is really like.
Add unsuccessful applicants to your database so you can keep them informed of any future opportunities.
You might also like to segment your mailing list and spend more time on outreach so different groups receive communications personalized to them and their job level — making them more likely to take note.
3. Invest in automation
If you've discovered that your HR team is spending way too much money sourcing candidates, you may be tempted to find another, cheaper external partner.

But many agencies rely on traditional (and increasingly outdated) ways of working. And even if you find a better deal, you'll still have significant agency outgoings.

This is where automation can make a real difference in hiring costs and efficiency.
When you automate your manual hiring processes with AI, you make them quicker, and more accurate, and give back time to your in-house talent acquisition team.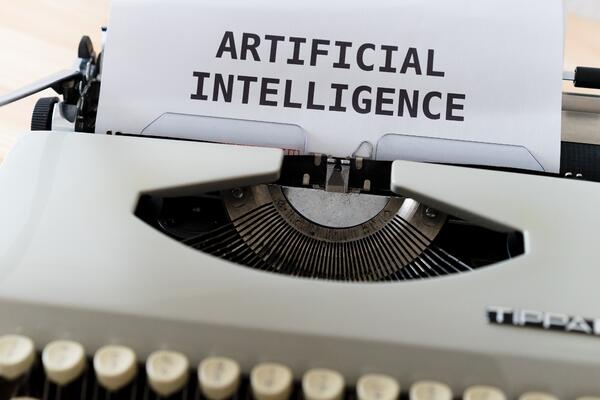 Are you interested in automating elements of your hiring process? Check out these 7 great automated hiring solutions.
Create a more efficient hiring process
As well as saving money when recruiting during these uncertain times, HR and hiring teams can find ways to hone and streamline their process.
Tech tools, AI, and automation are the obvious way to achieve this.
But you can take a few simple steps alongside any other solutions you enlist.
1. Write better job descriptions
Sourcing often starts with a job description.
This is where you paint a picture of the person you're looking for and share what to expect when working for your brand.
To get as many of the right people as possible applying for a role, improve your job descriptions by:
Listing only essential attributes
Keeping it relatively short and to the point
Including a salary range
Incorporating your brand personality
2. Analyze your recruiting process
Ready to dive into your hiring data?
These stats and facts can tell you a lot about where things are going well and where you can make improvements.
Look at how you're doing with a couple of key KPIs:
Sourcing channel efficiency — how many shortlisted candidates do you get from each sourcing channel? If a particular channel is lagging behind, try adding AI tools to your workflow. Then use recruiters to refine your results and schedule interviews.
Proportion of candidate dropouts — the percentage of shortlisted applicants who exit the hiring process early. If this metric is too high you need to pare down your application process. If you have too many testing sessions or too many interviews, candidates are more likely to drop out and go for quicker offers. Streamline as much as possible to keep talent engaged.
Cost per hire — just like it sounds, this measures how much you're spending on each hire. Double-check how much you're paying your recruiting team and your external partners. If you're paying more than 30% of a candidate's yearly salary, it's time to move on and look for other, more affordable options.
Offer acceptance rate — how many candidates you choose actually want to work for you? Keeping track of this KPI will help you spruce up the candidate experience. If your candidates feel neglected during the interview process or if it takes too long, that gives them a bad impression of your employer brand.
And if your offers aren't in line with the rest of the market, your favorite candidates will look elsewhere.
Analyzing these KPIs will help you locate the snags in your recruiting process and the places where you can be more effective.
Revamp your employer brand and candidate experience
So have a leaner team. You've got your hiring process down to a fine art. And you're continuing to attract candidates to apply for your open positions.

But how will you convince those people to stick with the hiring process and accept an eventual offer?

Your ability to close the deal greatly impacts hiring cost-effectiveness, which is particularly important when hiring during a recession. So what can you do to improve your performance?
1. Craft an appealing employer brand
When companies have an appealing employer brand, candidates are excited to work for them before they even make an application. Overall companies have to do a lot less convincing further down the line.
But what if your employer brand is in need of a revamp?
First, you need a strong idea of your brand's values and personality.

What do you stand for? What do you care about?
Why do you and your teams do what you do?
What separates you from other companies?

Then, you need channels where you can share those values and personality.

Industry articles, PR opportunities, social media posts, and your own website can all help to convey who you are as a brand.

You should also dedicate time and resources to uploading team photos and events your careers or the about us page. Use this to highlight your values and attract like-minded candidates. And build your industry authority with well-crafted, branded content.
2. Improve the candidate experience
Candidates who exit the hiring process are a lost opportunity — and signify a heap of wasted hiring investment.
Making the candidate experience more candidate-focused is a great way to keep people on board until you're ready to make your final decision about a role.
So what do candidates care about?
Great communication — they want to know what to expect from companies hiring processes and be informed about progress, even when they've been unsuccessful.
Company insight — provide a contact so your candidates can ask any questions they have before an interview.
Accessibility — ensure diverse candidates have easy access to the application and any interview accommodations they need.
Quick time to hire — no one likes to be left waiting for companies to move forward with a decision, so develop a streamlined, fast-moving hiring process to keep candidates engaged.

Unsure about how you're actually doing? Get insight by implementing a candidate experience survey and getting firsthand opinions on the process.
Invest in your people
As we touched on in the last point, staff retention directly impacts hiring expenses. You really want your existing workers to stick around when the economy is unpredictable and you are trying to keep your budget under control.

Investing in your workers — with the right development opportunities and benefits — is a really good way to convince them to stay.

What's more, with this investment, you'll find it easier to attract the best talent when you have an open position. Good ROI all around!
1. Give them the benefits they actually want
While a recession may shift the balance of power between employers and employees, for the moment, businesses are working hard to offer candidates the benefits and work-life balance they crave.
Just look at these savvy firms who, in response to Elon Musk's announcement that Tesla workers would have to spend a minimum of 40 hours per week back in the office, they offered their workers flexible work options to try and capture the Tesla detractors.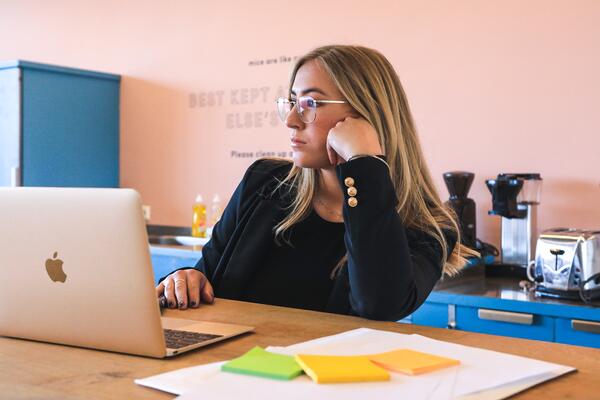 While salary is always a consideration, today's employees have other essential priorities too.
They want:
Remote, hybrid, or flexible working
Opportunities for progression
Wellbeing support
A decent annual leave allowance
Unlimited PTO and at least 6 months maternity Leave
Tech solutions to make their work easier
A positive, inclusive, and transparent company culture

Offer some or all of the above, and you stand a better chance of retaining existing workers.
2. Offer career development
A study conducted by SHRM during the last recession in 2008 found that 76% of companies chose to invest in training for their teams to help employees become more effective in their roles.
And it's something that employees in 2022 still really want.
Investing in your worker's career development is good for them and their motivation. But it's also good for the business. You get to develop the skills you need in-house without having to recruit.
L&D is an investment that increases your retention rates in the long term. Hiring is expensive, so it makes sense to also focus on strategies for new hire retention.
A one-stop solution for optimizing your recruitment costs?
You can do many things to improve efficiency and lower costs when hiring during a recession.
As we've seen, you can:
Hone your strategy
Cut unnecessary costs
Make hiring processes more efficient
Improve candidate experience
Give workers the benefits they request

Celential's AI-powered recruitment solution can help with all of the above.
With state-of-the-art AI and a vast talent graph, we source diverse engineering and sales talent for your company, ready for an interview in just three days.
Ready for the stats? Hiring teams accept 70% of the candidates we submit for interviews. And they save an average of 50% compared to other hiring methods.
You can weather the recession and grow your company with Celential's help. Request a demo to see our AI solution in action.