When you're searching for talent, you don't target someone who is only good at the basic requirements of their job. You want people who can also contribute to your organization's culture and long-term objectives.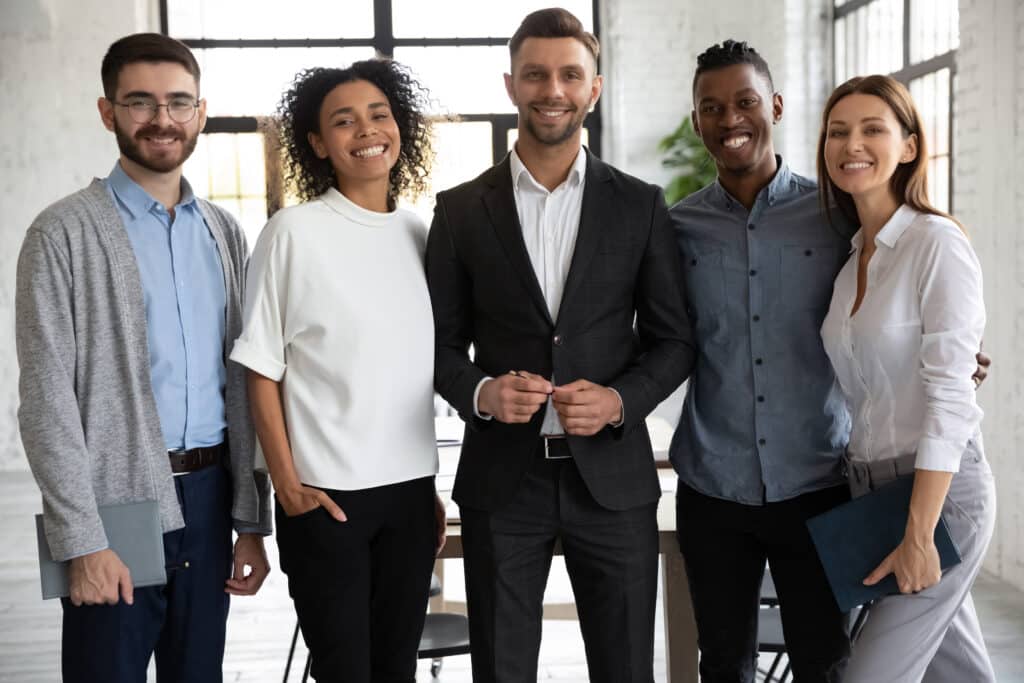 Exceptional traits, skillsets, experience, and expertise aren't limited to specific groups of people. But without an intentional and inclusive recruiting strategy, hiring biases can prevent you from finding and hiring the right talent.
Diverse teams had 19% higher innovation revenue than less diverse teams, a BCG study shows.
The McKinsey survey of 366 companies also revealed that top-performing teams are always diverse.
Diversity hiring is the most ethical way to run a successful company. And, it's directly tied to your bottom line. Here's our complete breakdown of how to build an effective diversity recruiting strategy.
What Is Diversity Recruitment?
Diversity recruitment is the adaptation of specific practices and processes to hire candidates from diverse backgrounds to join your organization. It is one part of your overall Diversity, Equity, and Inclusion (DEI) policy.
Diversity recruitment is about representing diversity in society as a whole. Even though we celebrate the diversity of gender, ethnicity, and sexual orientation, the full idea of diversity is so much more than that. It includes the level of expertise, experience, and even personality traits.
A fully diverse workforce is able to uphold, advocate, and maintain equity and inclusion for all employees.
Why Is A Diversity Recruiting Strategy Important?
Creating a diversity recruitment strategy for your organization has numerous benefits. Here are just a few:
A diverse workforce offers your team a variety of points of view and experiences. That leads to the generation of fresh, new ideas.
Josh Bersin's research reveals that companies that incorporate inclusion in their workforce are 1.7 times more likely to be innovation leaders in their market.
Make critical business decisions
Diverse teams have far superior decision-making capabilities than non-diverse teams. A range of perspectives makes your strategies more robust, preventing blind spots and helping to identify and resolve critical issues. The data proves it: diverse teams outperform individual decision-makers 87% of the time in critical business decisions.
Increase ROI and ability to scale
Companies with diverse teams are 70% more likely to capture new markets than organizations with a homogeneous workforce. Homogenous teams are not scalable — they miss out on great talent, they have deficiencies, and they don't reflect the diversity of their customer base.

Lower Employee Turnover Rates
A culture of inclusion and equity results in greater workplace satisfaction and fulfillment. As a result, employees are least likely to churn and leave the organization for an employer that treats them better.
When employees feel valued and that their opinions matter regardless of background, they are more likely to contribute to your mission and goals.
How To Recruit For A Diverse Workforce?
Once you have identified your hiring goals and objectives.
It starts with a thorough discussion with your team in which you take a look at the current gaps on your team, and decide on whom you will need to hire. Once you know what you want to accomplish, let's break down the three steps to create a better diversity hiring strategy.
Stage #1: Improving Diversity In Candidate Sourcing
Here are the concrete steps you can take to improve your diversity sourcing.
Evaluate Or Reevaluate Your Job Postings
Evaluating your job postings will help you identify the opportunities which you can improve to encourage diverse candidates to apply. Many recruiters may subconsciously use language that signals bias or is unappealing to certain demographic groups.
Eliminating such language can help you to attract more gender-diverse applicants.

Gather Sources From Diverse Places
To ensure you have diverse candidates in your workforce, you need to source from diverse places.
For instance, you can leverage social media platforms to find candidates first instead of the traditional way of waiting for them to find you.
There are also diversity sourcing tools available that you can use such as:
Celential.Ai's Talent Graph consists of more than 15 million candidate profiles from the US, Canada, Latin America and India. It uses machine learning to gather thousands of candidates' data from different backgrounds to recruit a diverse workforce.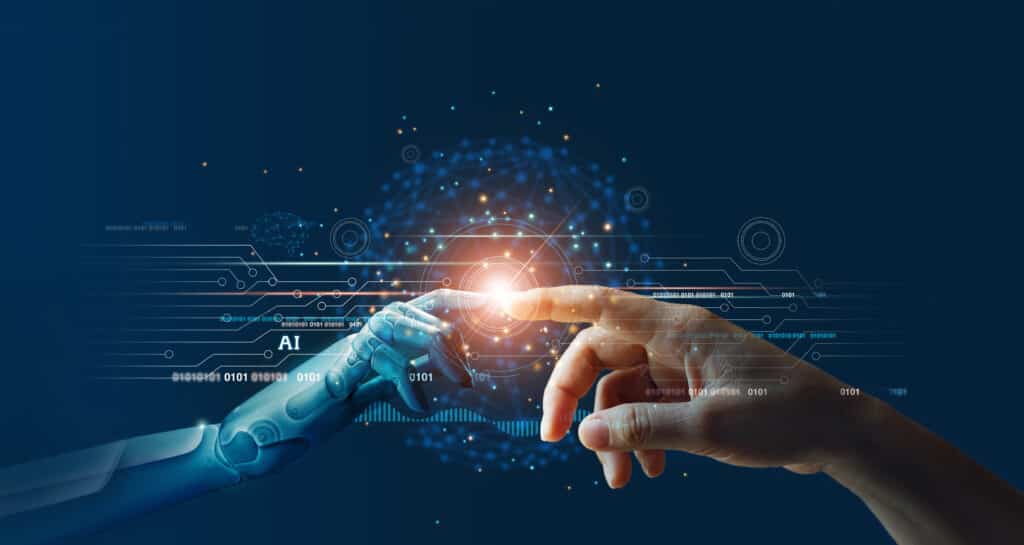 Women Who Code is the largest tech community for women in the world. It provides tremendous opportunities, networking, and mentorship for women in software engineering. The platform features a job board that instantly connects recruiters with hundreds of women candidates to hire more women in their workforce.
Ongig removes the biased words used in job descriptions which undermines the quality of diverse recruitment. With its Text Analyzer, you can turn biased job descriptions into more effective ones that promote diversity and inclusion.
abilityJOBS is the largest platform for the recruitment of candidates with disabilities. It has helped thousands of candidates with disabilities to find jobs in leading organizations. It offers a huge resume database and a dedicated tool for candidate sourcing and allows employers to promote diversity, inclusion, and accessibility policies in their organization.
Create A Diverse Recruitment Referral Program
It's a given that your new or existing recruits with different backgrounds will have similar connections of the same race, color, or ethnicity. You can start a diverse recruitment referral program where you promote your team members to refer candidates from different backgrounds. That will help you showcase that your company values diversity in its workforce.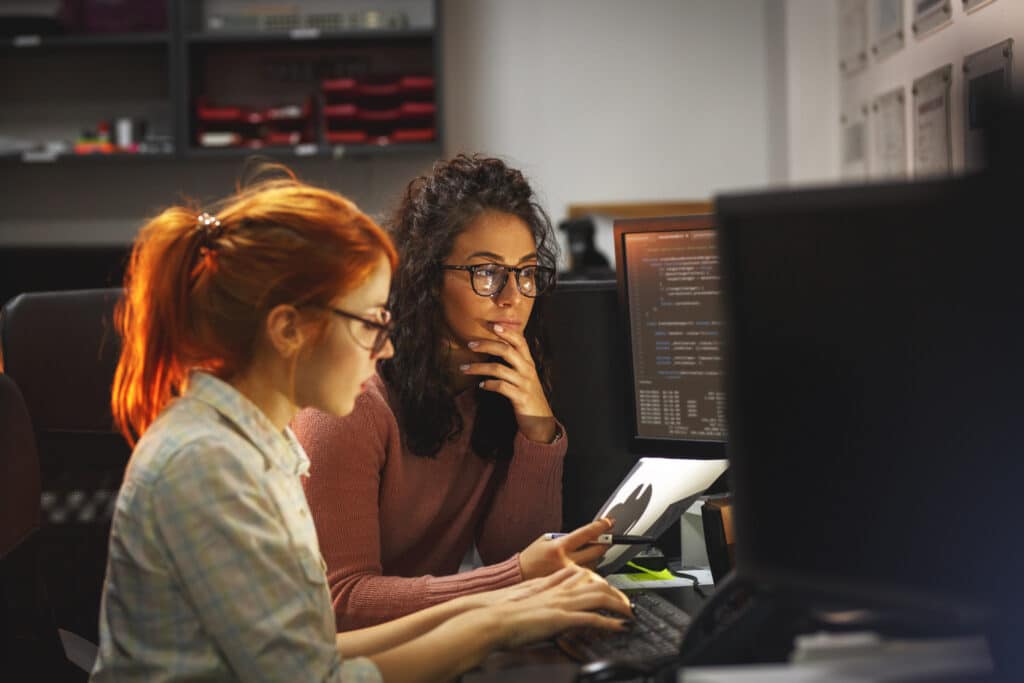 Moreover, when you ask your employees of different backgrounds to promote and refer your job ads in their community, they will feel appreciated and valued and more willing to go the extra mile to promote your company. That would be a win-win situation for both your organization and your employees.
Offer Training And Mentorship Programs To Underrepresented Demographics
Creating different training and mentorship programs to promote diversity and inclusion can help you empower up-and-coming talented people from different backgrounds to join your company.
For example, Pinterest created a phenomenal internship program for freshmen and sophomore students from underrepresented backgrounds.
You can also set such goals by reaching out to schools and communities of different backgrounds. Some communities have their own programs for the growth and prosperity of their youth. You can collaborate with them to seek the best talent for your diverse recruitment.
Create An Employer Brand To Promote Your Diversity
Employer brand sends a message about values and why you are unique from other companies. There's no better way to promote your company organically.
Your employer branding can show you value employees' opinions and ideas from different backgrounds. You can share countless benefits of the importance you place on diversity in your company and how it contributes to your company's culture and goals.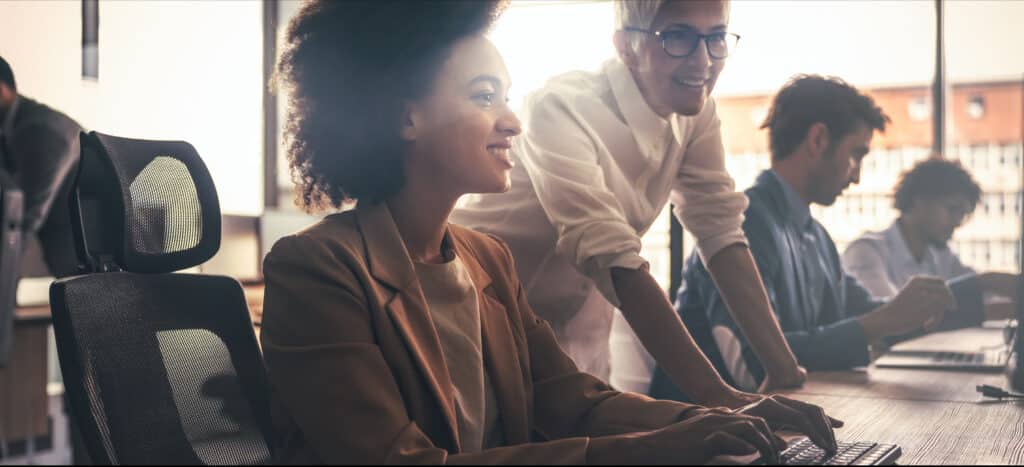 Employees who have the freedom to talk about their great experiences working at your company can play an integral part in your employer branding. You can leverage employee testimonials to attract potential employees and retain current employees.
Incorporate Diversity In Your Company Policies
Most companies claim diversity and inclusion, but few live up to such expectations. Therefore, it's integral to back up such claims in your company's policies.
For starters, you can set up or introduce a more flexible schedule for employees from different backgrounds. That could include religious holidays, community events, etc.
Moreover, you should empower your employees to speak their minds whenever they are uncertain about existing policies that could hinder their religious or cultural activities or events.
Foster a culture of open communication where everyone can speak up and have discussions honestly and formally.
Following all of these policies will ensure the success of your diverse recruitment strategy. This will also help increase the percentage of women software engineers which in 2022 only made up 21% of the workforce.
Stage #2: Improving Diversity In Candidate Screening
You may also be struggling with eliminating bias in screening candidates whom you have sourced. Here's what to do.
Use Blind Hiring Processes
To eliminate bias in hiring candidates, most recruiters are adopting the technique of conducting blind interviews.
You can create "blind resumes" which leave out candidates' names, schools, and previous employers. You will only find the job descriptions, contact information, and the degree they earned.
Similarly, in conducting blind interviews, early conversations will take place on a text-based recruitment platform.
Candidates are advised to answer all questions anonymously without providing personal information. Once the candidate is shortlisted and selected for the final interview, the recruiter can conduct the interview in person or via a video collaboration tool.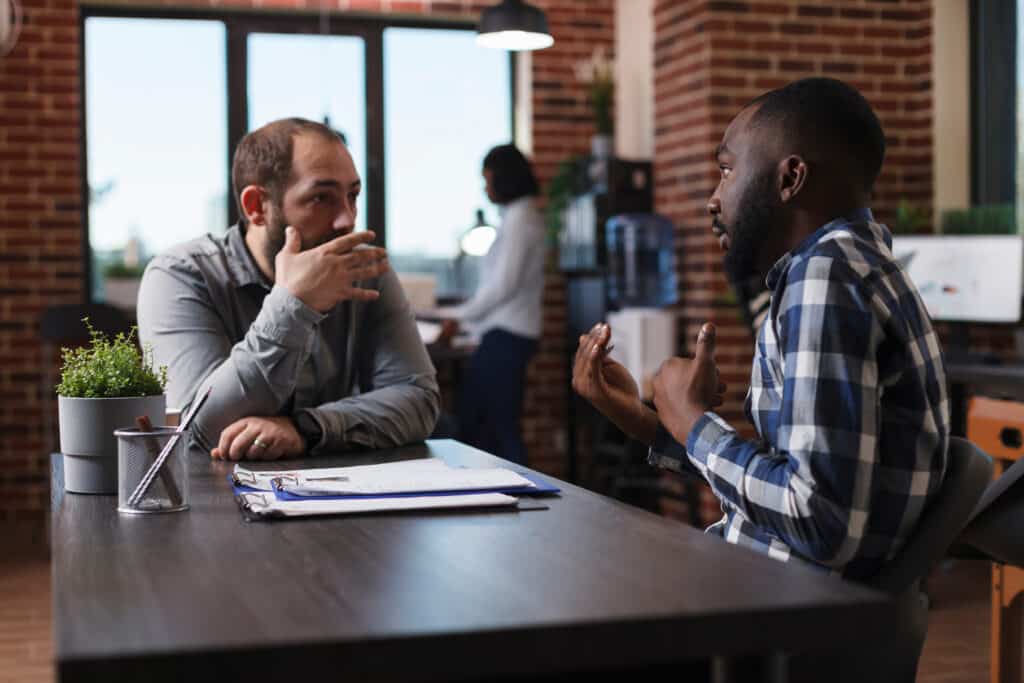 The main purpose of this entire exercise is for the recruiter to be free from any biases they might have for the candidate. It's challenging for the recruiter to follow all these steps. However, they are definitely one of the most effective ways to screen candidates early in the process.
Use AI To Assess Resumes
Using AI to assess and review resumes is probably the most effective way to screen resumes. This is because there are no human biases involved in the screening process. The programmed AI will filter out all the specific skills, experience, and traits you need for your organization's success.
Go Back To The Drawing Board
Or should we say job posting board? Here, you have to rethink why you posted the job in the first place and answer questions like "who is your ideal candidate?" What kind of skills, traits, and experience are you looking for in a candidate?
By answering all of these critical questions in an unbiased manner, you will be in a better position to test and screen candidates based on their skill set and expertise.
Stage #3: How To Improve Diversity In Shortlisting And Hiring
Here's a diversity dilemma for you. Do you know who to shortlist and who to hire? This is because when you have all the data needed to shortlist candidates, your own biases can stand in your way of hiring the best candidate for the position. To overcome this ordeal, here's what you need to do.
Use ATS To Automate Your Shortlisting
ATS is a powerful tool for screening candidates unbiasedly. When you are in doubt or think you're becoming partial, this tool will help you shortlist candidates objectively based on matched qualifications and skills.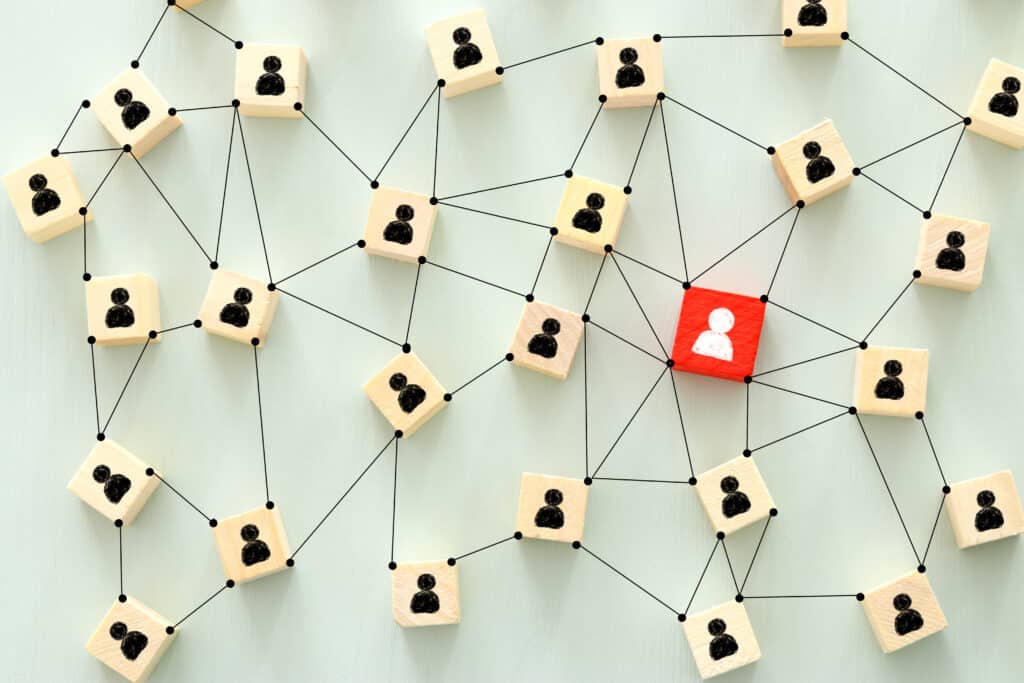 Fill The Vacant Positions With Qualified Diverse Candidates
According to HBR, shortlisted candidates from only one underrepresented demographic group have no chance of getting hired for the job when compared to a more common demographic. To overcome this debacle, there is a diversity recruitment technique called "the two in the pool effect."
This technique states that when you have multiple people from the same minority group, their chances of getting hired drastically increase. For instance, if there are two female candidates in the group, the chances of one of them getting hired are 79 times greater, while the two candidates from the same minority group have the chances of getting hired are 194 times greater.
Intentionally filling a shortlist with multiple diverse candidates for the final interview will help you to build a diverse workforce.

When you're finding diverse candidates, it's important to not lose track of the fact that candidates need to be genuinely qualified. Diversity in recruitment is about hiring the right people, without privileging certain backgrounds.
Conclusion
In today's world, diversity in the workplace is appreciated, and valued in almost every organization.
Diversity in your workforce not only improves the employer brand but also is morally and ethically the right thing to do.
And as you eliminate bias from your organization, employees are more likely to be engaged and less likely to churn — helping you sustain, grow and thrive in the competitive world.
When considering all these benefits, there should be nothing to stop you from implementing diversity recruitment in your organization now.
Ready to start hiring a diverse workforce? Celential.ai can bring you up to speed. Book a free demo today!
About the Author

Mary Paulene Omae San Miguel is a Senior Content Editor for RingCentral, a leading provider of global enterprise cloud communications, video meetings, collaboration, and contact center solutions. She has a Bachelor's degree in Journalism and a great passion for learning foreign languages.