Is your recruiting strategy costing you talent? According to a recent report by Careerplug, 58% of candidates have declined an offer due to poor candidate experience.
Luckily, there are some actionable steps hiring teams can take to ensure candidates come away from the recruiting process with a great impression and genuine enthusiasm.
To download the candidate experience checklist, click the banner below.

For the full article on optimizing candidate experience and the breakdown of the candidate experience checklist, read on.
What is candidate experience?
Candidate experience is the perceptions and impressions a job seeker has while interacting with a company during recruitment. It includes the full hiring process from viewing the initial job posting, to applying, to interviewing, to receiving a job offer or rejection.
Why is candidate experience important?
A positive candidate experience can offer many competitive advantages — here's how.
Convert top candidates
Candidates are evaluating you just like you're evaluating them, and how you treat them during the candidate experience is definitely going to impact their decision to join you.
With an unemployment rate of 2%, it's typically not too difficult for software engineers and other technical talent to find employment.
A recruitment process that is thoughtful, efficient, and respectful will help your organization stand out to attract more and better quality applicants. And importantly, candidates who had a positive experience are much more likely to accept a job offer.
When it comes to hiring skilled tech talent, an exceptional candidate experience is no longer a nice-to-have — it directly translates into your recruiting success.
Employer brand
A positive candidate experience can boost your employer brand and reputation. If a job seeker had a positive experience during the recruitment process, they may share their experience with other future candidates through a Glassdoor rating, social media post, or word of mouth.
Strong employer brand means attracting more candidates and increasing your chances of converting them to engaged employees.
Diversity and inclusion
Studies have found that poor candidate experience can disproportionately impact diverse candidates and cause them to drop out of your candidate pipeline.
On the other hand, making your hiring strategies inclusive will help you to attract and hire a diverse workforce.
Improved candidate engagement and retention
Companies lost $7.8 trillion to employee disengagement, found Gallup. Poor recruiting processes reduce the likelihood of attracting and retaining top performers and strong contributors to team culture.
On the other hand, candidates who had a good experience during recruitment are more likely to ask questions, feel excited about the opportunity, and stay engaged through onboarding and beyond.
Seven steps to better candidate experience in 2023
Keeping a few principles in mind can help companies successfully win over talent.
#1: Polish your employer brand
Your reputation precedes you, and your first impression is made before you even speak with a candidate.
The first step is to clearly identify the values, mission, and culture that make your company unique. Then, carefully craft your job descriptions, careers page, and social media to consistently align with what you want your company to represent.
And don't forget about the details — something as simple as ensuring each page follows your brand aesthetic will make your company appear more polished to prospective employees.
Candidate experience checklist for employer brand:
Is your careers page easily accessible, integrated with your ATS, brand-consistent and updated?
Is each job description up-to-date, appealing, and not generic?
Are your company mission, values, and Employer Value Proposition (EVP) easy to identify on your career website and recruitment marketing communications?
Do you have unique perks and benefits? Are these highlighted in JDs and the career website?
Does your team regularly share company updates, team member highlights, and relevant industry content on social media?
Do you have the same visual aesthetic on your recruitment marketing materials with color scheme, logo, font, and other visual elements?
Is your site accessible, including to mobile user job seekers and people with disabilities?
#2: Build a repeatable and transparent internal hiring process
The foundation of great candidate experience is a clear and consistent recruitment process. It starts by understanding the workflow, identifying bottlenecks, and setting clear expectations among the hiring team.
For example, you might establish an SLA that states that candidates will receive feedback within 24 hours of the interview. Or, you might consider standardizing the rubric that interviewers use to evaluate candidates.
As a result, you'll ensure candidates have a streamlined and consistent experience — and make it easier to fairly and objectively evaluate them as well.
Checklist for reviewing the entire hiring process:
Is your interview process well-documented and communicated to all stakeholders?
Are your criteria for evaluating candidates clear and consistent?
Do you have an expected timeline that can be communicated to candidates? Are you abiding by your expected timeline in most cases?
Have you set up automated reminders for recruiters and hiring managers to provide feedback and next steps to qualified candidates?
Do you have regular meetings between recruiters and hiring managers to share updates and refine the process?
#3: Remove roadblocks in the recruiting process
It's not easy to convince talented software engineers and other skilled candidates to join your team — but you can maximize your chances by making it as easy as possible for candidates to not drop out of your pipeline.
A frustrating application process, unresponsive recruiters, time-consuming interviews, or other pain points can cause in-demand candidates to drop out of the process — in favor of one of the many other companies that want to hire them, instead.
Candidate experience checklist for the application and interview process:
Are job applications quick and easy to submit?
Are candidate inquiries responded to within 24-48 hours?
Is your interview process as short as possible, using panel interviews when appropriate?
Are you sharing compensation ranges with candidates in an early and transparent manner?
Are you communicating the value of each step of the interview process to candidates?
Are you following up with any candidate who stops responding or who no-shows to an interview?
#4: Create a positive, personalized interview process
Consider how your company can put a unique stamp on your candidate experience and ensure candidates exit the interview feeling special and wanted.
For example, many companies involve hiring managers and technical leaders early in the interview process — rather than having candidates do phone screens and technical interviews first.
In addition, even small gestures of good faith and attention are memorable for candidates — especially so in today's increasingly virtualized environment.
Some examples include remembering details about their personal and professional life from interview to interview, buying a candidate a meal or small gift relevant to their interests, and presenting offers in a personalized slide deck.
Candidate experience checklist for interviewers:
Are recruiters prepping candidates for interviews and evaluations with clear instructions and expectations to help them succeed?
Are candidates meeting team members, managers and company leaders early in the process?
Do your interviewers have good interviewing skills and training? Are they asking questions that are relevant and customized to the candidate's previous experience and current interests?
Have you tested evaluations on current team members to ensure they are logical and measure the skills required by the job?
Are there personalized touchpoints included in the interview process?
Are you leaving time for questions at the end of interviews?
Are you promptly communicating rejections to unsuccessful candidates?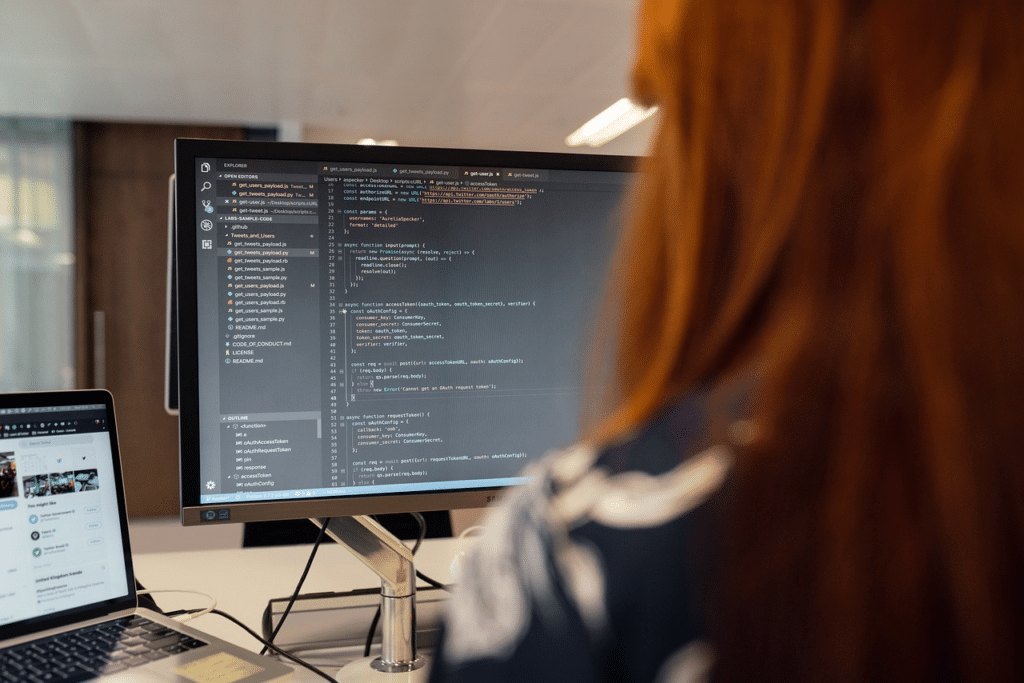 #5: Use the right tools for positive candidate experience
Analytics is critical for HR practitioners to understand the process and address its challenges. Applicant Tracking Systems (ATS) are powerful recruitment software tools to manage your pipeline and track metrics. Make sure to evaluate the strengths of different solutions and the specific needs of your team to make the best choice — some popular choices include Ashby (geared towards startups), Lever (optimized for recruiters) and Greenhouse (best for high-volume hiring).
AI and automation tools can also provide a big boost to candidate experience. While personalized messaging can significantly increase your reply rate, it is tough for busy founders and hiring teams to achieve at scale. Instead, you can use tools and services such as Celential.ai that use automation to generate a personalized pitch, locate candidate emails, and follow up at optimal intervals on your behalf to save lots of time, cost, and effort.
Tech tools for candidate experience checklist:
Have you decided on the right ATS for your team?
Are you using resume screening software?
Do you have an automated calendar or meeting scheduling tool?
Are you using a personalized messaging tool?
Have you compared different video conferencing platforms for conducting interviews?
Have you considered an AI chatbox to answer common candidate questions?
Do you have DEI tools for eliminating biased language and analyzing the state of your pipeline?
#6: Ask for and offer feedback to job seekers
Iterating quickly is the secret to great results — by helping you to identify and troubleshoot problems. It also leads to quick and consistent growth, as each incremental improvement you make to your processes stacks and compounds. By asking candidates for feedback, you'll know exactly which parts of your process are lackluster and where improvements will make the most impact.
As a plus, many candidates are also attracted to companies with an open, constructive, transparent approach. By asking candidates what they think, you'll signal that you view their contributions and opinions as important — and that you'll be a great prospective employer.
Feedback for better candidate experience checklist:
Are you asking feedback from all candidates, and particularly candidates who drop out of the process or decline an offer?
Are you surveying candidates on key questions such as whether they would recommend your company to friends or colleagues?
Are you monitoring social media and third party sites such as Glassdoor for mentions of your company?
Do you have processes for analyzing and acting on the feedback you collect?
Are you offering feedback to unsuccessful applicants?
We hope you found this candidate experience checklist helpful!
If your recruiting team is looking to increase your ROI with the latest tech, the most significant area of impact AI can have is on your sourcing process. A recruiter can spend up to 30 hours — over half their workweek — on sourcing potential candidates.
Using AI and ML models custom-built for tech recruiting, Celential provides skilled tech candidates for your roles — freeing you up to close more hires with fewer resources.
We offer:
Warm, qualified talent ready for interviews appearing in your inbox or ATS
Coverage of specialized engineering, product, and sales talent: including ML Engineer, Data Scientist, Full stack Developer, Back End Developer, Front End Developer, DevOps Engineers, Tech Leads, Architects, Managers
Instant flexibility to scale up and down your recruitment efforts as your hiring needs, role priorities, and budget shift during these uncertain economic times.
Start receiving highly qualified tech candidates today!